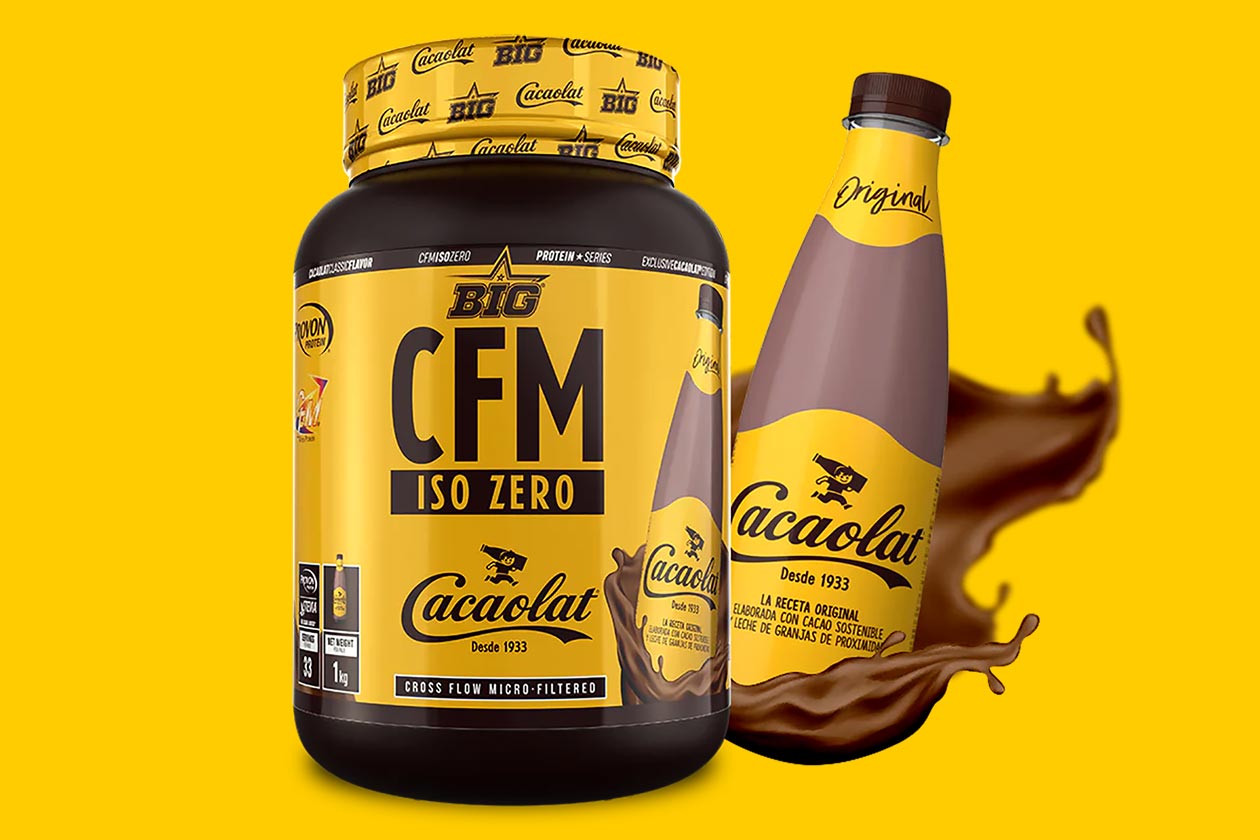 Big has been one of the more refreshing brands pumping out collaborations this year, as it has been partnering with companies and products mostly known in its home country of Spain. The sports nutrition brand teamed up with the chocolate-covered peanut candy Conguitos for two flavors of protein powder and then the classic lollipop Kojak Cherry Fiesta for a flavor of its creatine Creabig.
Spain's Big is back this month with another authentic collaboration, and once again, it has come together with a hugely popular local company and product that has been around for a staggering 90 years. Big and the chocolate shake Cacaolat, which translates to simply "Cocoa" in English, have crafted an undoubtedly delicious Cacaolat chocolate flavor for three different protein powders.
The rich and smooth, authentic Cacaolat chocolate flavor is now available in Spain for Big's Volactive whey concentrate-based Only Whey, CFM ISO Zero powered by premium Provon 295 whey isolate, and lastly, the more self-explanatory slow-release Micellar Casein. Each product has a typical nutrition profile for its respective supplement, with ISO Zero, for example, packing 23g of protein and 109 calories.
Big and Cacaolat's chocolate flavor of Only Whey, CFM ISO Zero, and Micellar Casein all come in moderate-sized 1kg tubs, and directly through the brand's website, they cost just a bit more than their regular options, and we do mean a bit, at €1 ($1 USD) more expensive.