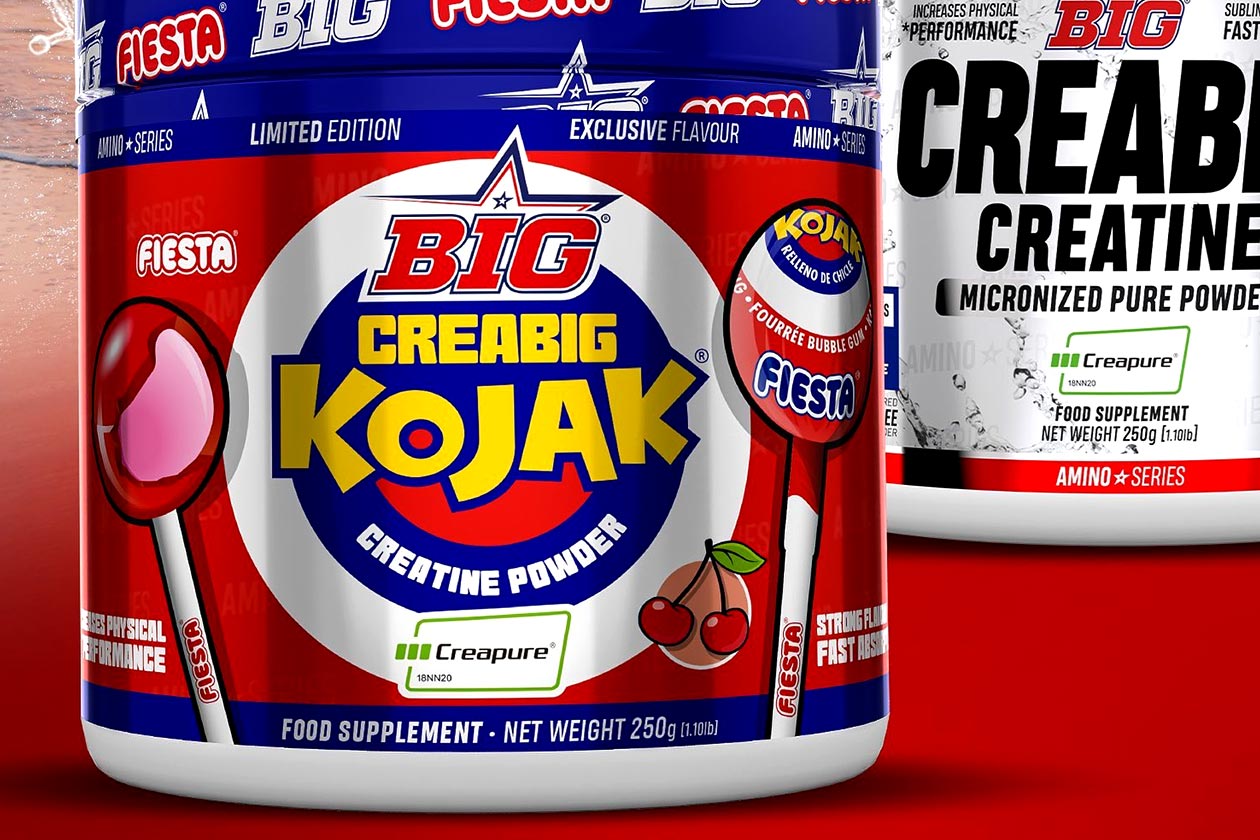 The trend of authentic flavor collaborations has grown immensely in the US since Ghost came out with the first in a Warheads Sour Watermelon flavor of its pre-workout Ghost Legend. Not only have collaborations become incredibly common in North America, but they've grown internationally, into the likes of Japan, the UK, and most recently, Spain.
It was three months ago we saw the popular sports nutrition brand Big team up with Conguitos for a special edition flavor of its Micellar Casein protein powder based on Conguitos' chocolate peanut treat. The Spanish company is back again this month, releasing another collaboration, this time coming together with the classic and colorful Kojak Fiesta lollipop.
Big and the famous candy have created an authentic Kojak Cherry Fiesta flavor for the sports nutrition brand's standalone CreaPure creatine supplement CreaBig. You can see the product in the image above, featuring a label themed around the candy, and it is available now in Spain in 500g tubs, which pack 125 servings, each with 3g of CreaPure creatine.