Sports nutrition brand Bucked Up confirmed the coming of its first-ever functional product in the Buck Bar three months ago in June, although it only revealed a few details outside of the name. The brand said it'd pack a solid 16g of protein, have around the same amount of carbohydrates, a reasonable 6 to 7g of fat, and come in a handful of delicious flavors.
Bucked Up has just dropped the first look at the highly-anticipated Buck Bar, which you can see for yourself in the images above and below. Those macros mentioned do indeed appear to be correct, with the Fruity Cereal flavor packing 16g of protein, 16g of net carbohydrates, and 6g of fat. There are three other flavors, all with the same amount of protein but varying net carbohydrates, going as low as 13g, and keeping the fat at 6 to 7g.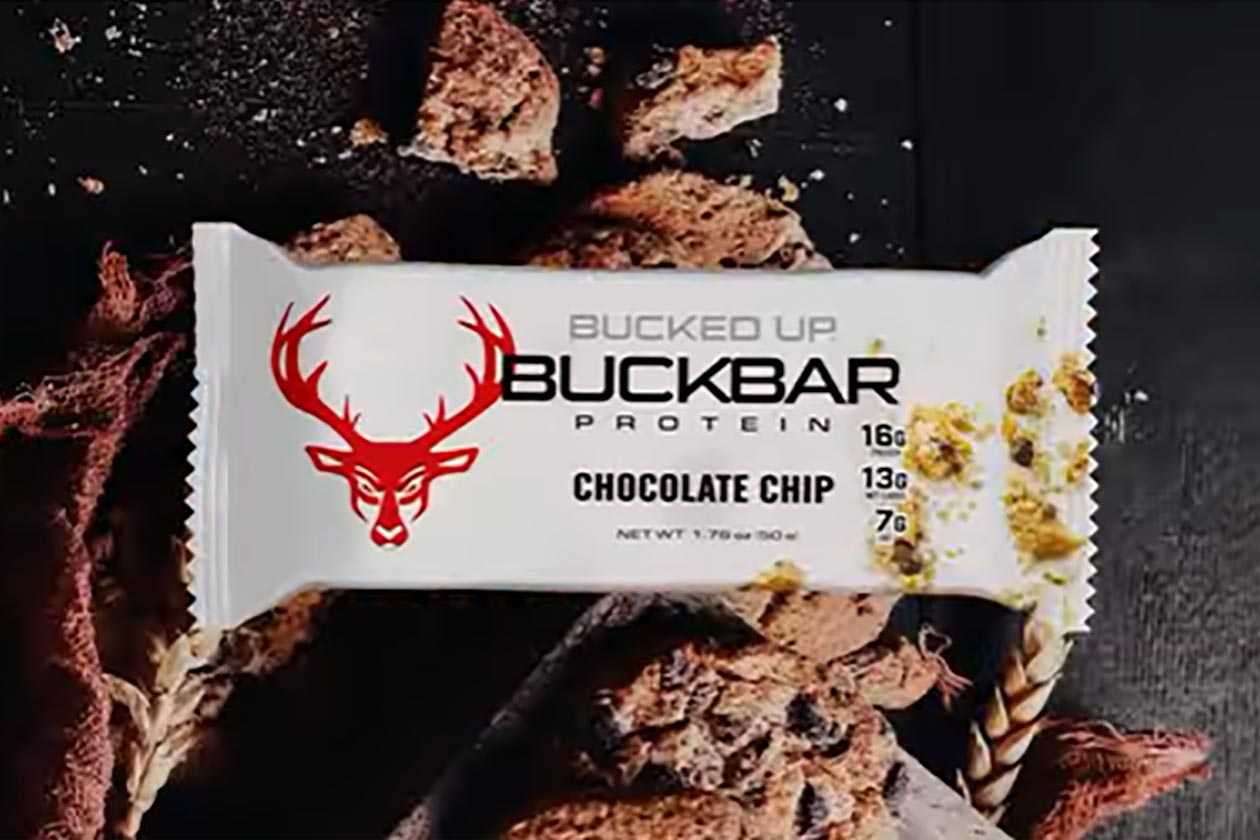 The Buck Bar is smaller than your traditional 60g protein bar, tipping the scales at 50g, making the nutrition profile that little bit more impressive. The names of those other flavors filling out the menu of Bucked Up's protein bar and sitting alongside Fruity Cereal, are a traditional Cookies and Cream, Cinnamon Cookie, and the classic cookie recipe, Chocolate Chip.
To add to the excitement of the first look at Bucked Up's debut in the protein bar market, we also have a launch date for the Buck Bar. The popular brand has said the protein-packed snack will be dropping on the 23rd of this month, which is, of course, only three days away, so fans will want to make sure they have their wallets ready when that day rolls around.