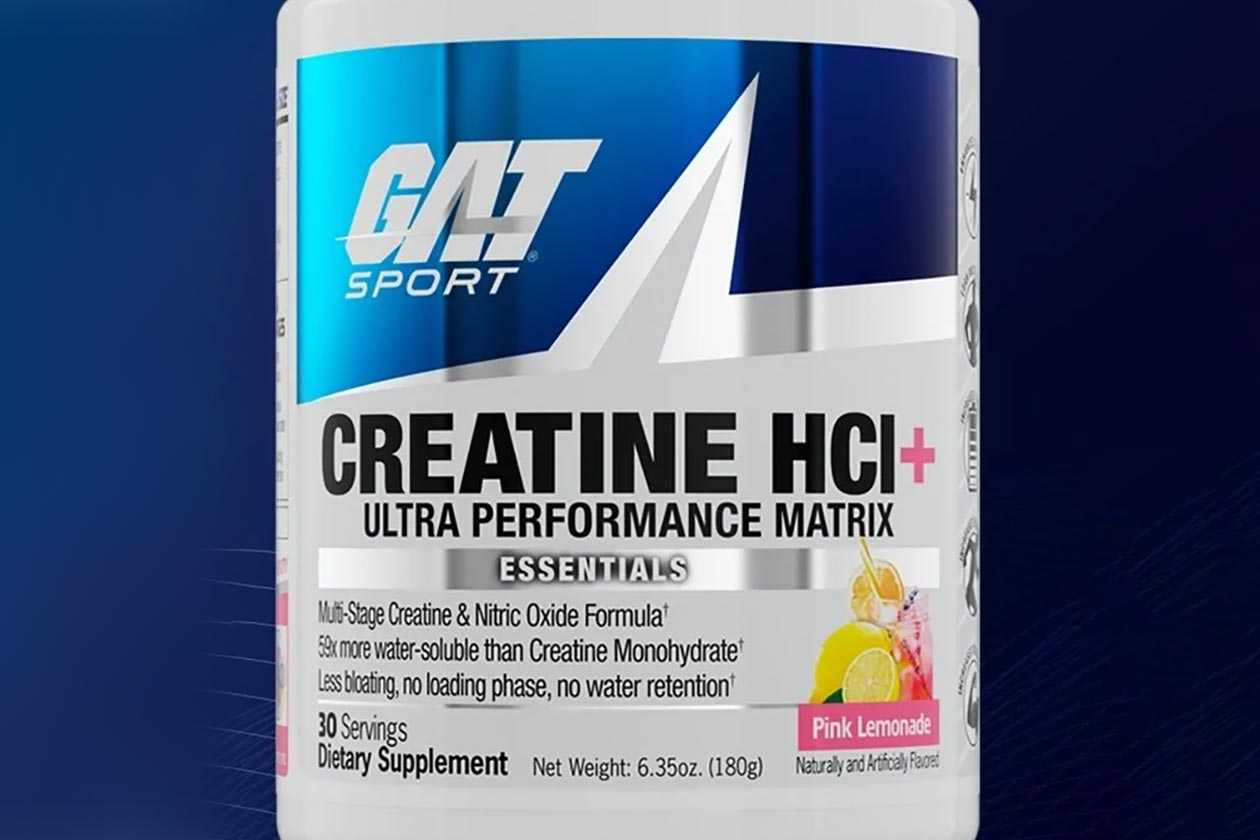 Like many sports nutrition brands, even those of similar size, GAT Sport has a selection of basic, straightforward supplements available in its Essentials Series. It features the more common standalone products such as creatine, glutamine, and the all-important BCAAs, and some slightly more complex supplements in Liver Cleanse, ZMAG-T, and the hybrid multi-vitamin, Men's Multi + Test.
GAT Sport has added a second creatine-based product to its Essentials Series this month, and there is a bigger difference than what the name suggests. The latest supplement from the legacy brand is Creatine HCl+, and it does indeed feature CON-CRET creatine HCl as its main source of creatine, as opposed to the tried and true creatine monohydrate seen in its other Essentials creatine.
Where things get interesting is alongside the 1.5g of CON-CRET creatine HCl per serving of GAT Sport's Creatine HCl+ is a gram of premium NO3-T creatine nitrate to enhance muscle pumps. You also get a gram of taurine, pink Himalayan salt for hydration, 750mg of agmatine sulfate, another component to support pumps, and rounding it all out to improve and enhance absorption is the ever-present AstraGin, at a solid 50mg.
Altogether, Creatine HCl+ is indeed an advanced or ultra-performance creatine product, as GAT Sport promotes, giving all of the benefits that come in CON-CRET, such as less bloating and high bioavailability, plus a handful of other ingredients to additionally push pumps and performance.
Creatine HCl+ may be a part of GAT Sport's Essential Series but as you can see, it is much more complex than almost every other supplement in that family. The price of the strength, power, and performance product is very reasonable next to the brand's creatine monohydrate at $29.99, although for a limited time, it's discounted to $23.99 at gatsport.com with three fruity flavors available.