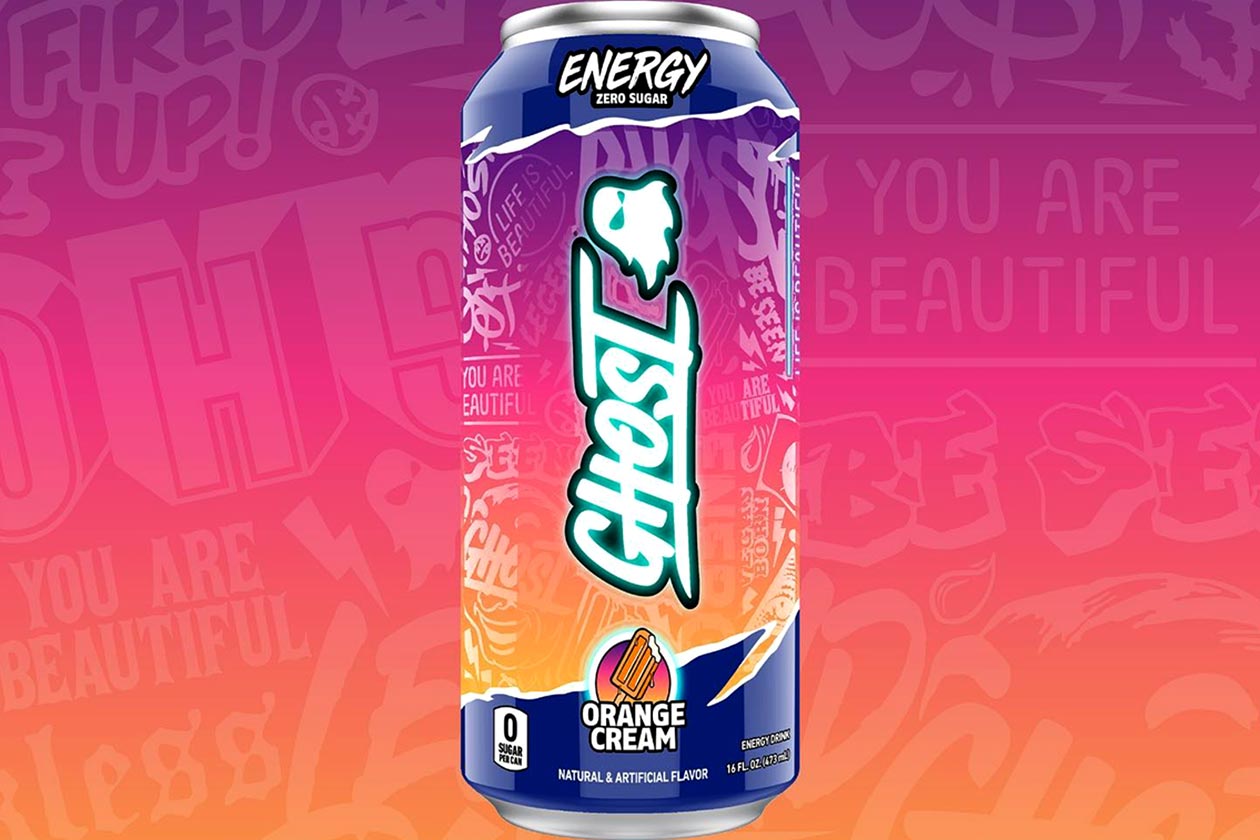 As promised, Ghost launched its latest collaboration with ambassador Maxx Chewning on his birthday this past Friday. The brand's fifth partnership with the influencer involved a Strawbango Margarita flavor of Ghost Legend, the stackable powerhouse Ghost Pump, and the Ghost Energy drink. It was the first ambassador collaboration we'd seen for the beverage, which also got a unique gradient can design.
Ghost is continuing to mix things up for Ghost Energy, unveiling another special edition flavor of the beverage, which like Maxx Chewning's Strawbango Margarita, has a unique, eye-catching blend from one color to another. The creative company has put together an alternative can design for its Orange Cream Ghost Energy in partnership with Las Vegas' Life Is Beautiful festival taking place this coming weekend.
Inside, the product will be identical, featuring all of the same energy and focus-supporting ingredients and smooth Orange Cream flavor, but with the colorful design pictured above. You'll be able to grab it at the festival itself and select retailers in Las Vegas. Ghost has always been great at putting effort into projects and collaborations with specific supplements and markets, and this is another great example of that.