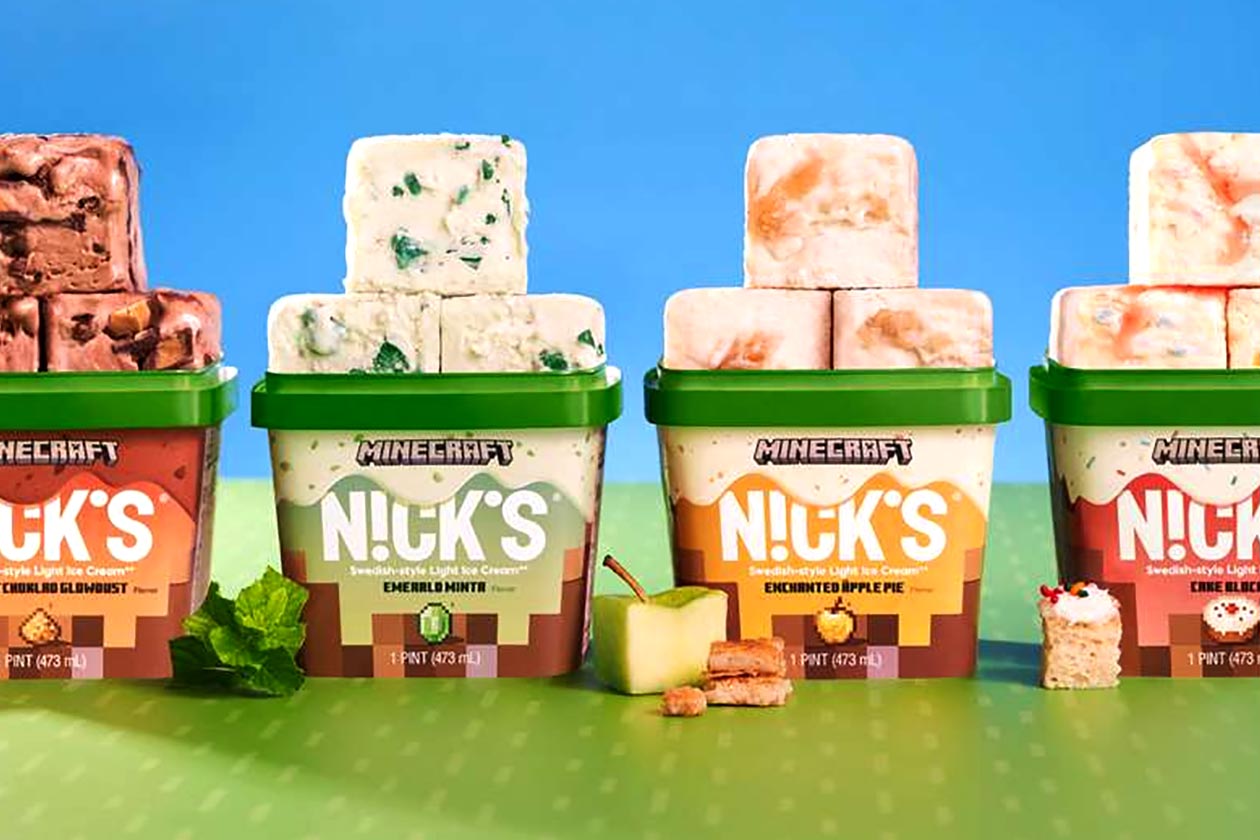 Swedish-style frozen functional food company Nick's has officially released its creative collaboration with the hugely popular hit video game Minecraft. The functional brand and game have come together and created a limited edition series of four different flavors of Nick's keto-friendly ice cream, and they're all fittingly packaged in rectangular containers as opposed to their usual cylinders.
The four flavors Nick's and Minecraft have introduced are completely new, starting with Enchanted Apple Pie, an apple pie-flavored ice cream featuring a swirl of graham cracker crumbles. Next, is Emerald Minta combining mint ice cream and peppermint chips, then Peanot Choklad Glowdust featuring peanut butter cups in a chocolate ice cream, and finally, Cake Blocka, a birthday cake-flavored ice cream with strawberry swirls and sprinkles.
The macros on the special edition Minecraft flavors of Nick's light, keto-friendly ice cream are similar to its many other keto-style ice cream options, keeping the net carbohydrates low at 4 to 5g a tub. There is no added sugar in any of the flavors, 15 to 24g of fat which is in line with a keto-type nutrition profile, a reasonable 9 to 12g of protein, and calories ranging between 270 to 370.
It is undoubtedly a creative collaboration, and all four of the products are available now through Nick's online store at nicks.com. The frozen functional specialist sells the ice creams individually at $9.99, although you can save with its discounted bundles. For example, you can get one of each flavor at $39.96 and a free box of Nick's delicious ice cream cookie sandwich, or go up to four tubs of each flavor for $7.99 and get eight free sandwiches.