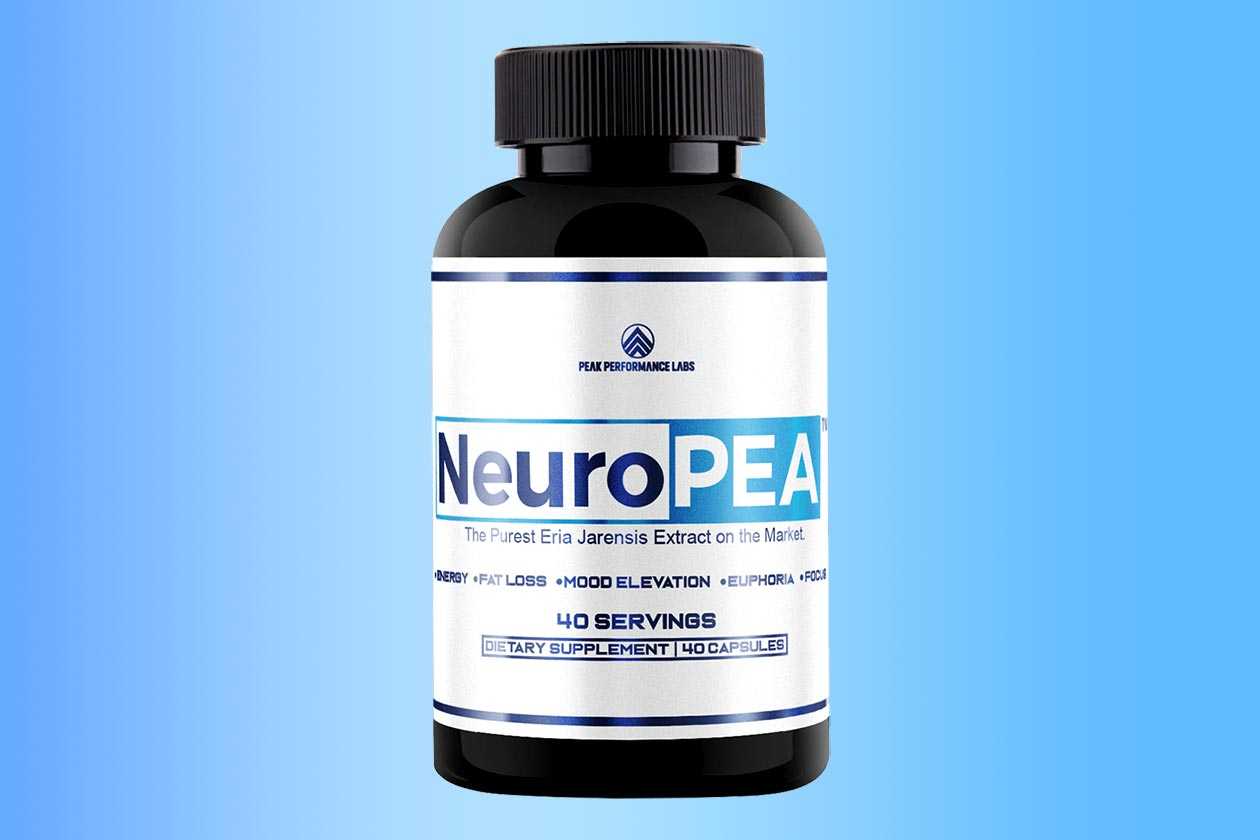 NeuroPEA is a branded version of the potent stimulant eria jarensis, seen in several supplements from reputable brands, including Supplement Needs' Pre Stim and Peak Performance Labs Nuclear Pre. The latter of those two sports nutrition companies has now taken the stimulant and turned it into a standalone product, giving fans the ability to enjoy it all by itself or add it to a pre-workout that could do with more energy and focus.
Peak Performance Labs' simply named NeuroPEA is exactly what it sounds like, a single ingredient NeuroPEA eria jarensis supplement, with 150mg of the energy and focus enhancer in each of its 40 capsules per bottle. This certainly isn't the first time the Canadian company has done a basic product, it also has CellFlo6 and Glycerol, both featuring the ingredients in their names, and neither is a common standalone supplement.
NeuroPEA is available directly through Peak Performance Labs' online store at a very reasonable $34.99 (26.66 USD) for a bottle of 40 capsules, which would get you through 40 workouts or 20 if you double up to two capsules for the maximum serving. The brand also offers the straightforward product already discounted in a stack with its stimulant-powered fat burner Thermo Nuclear at $84.98 CAD (64.74 USD), a saving of $5.