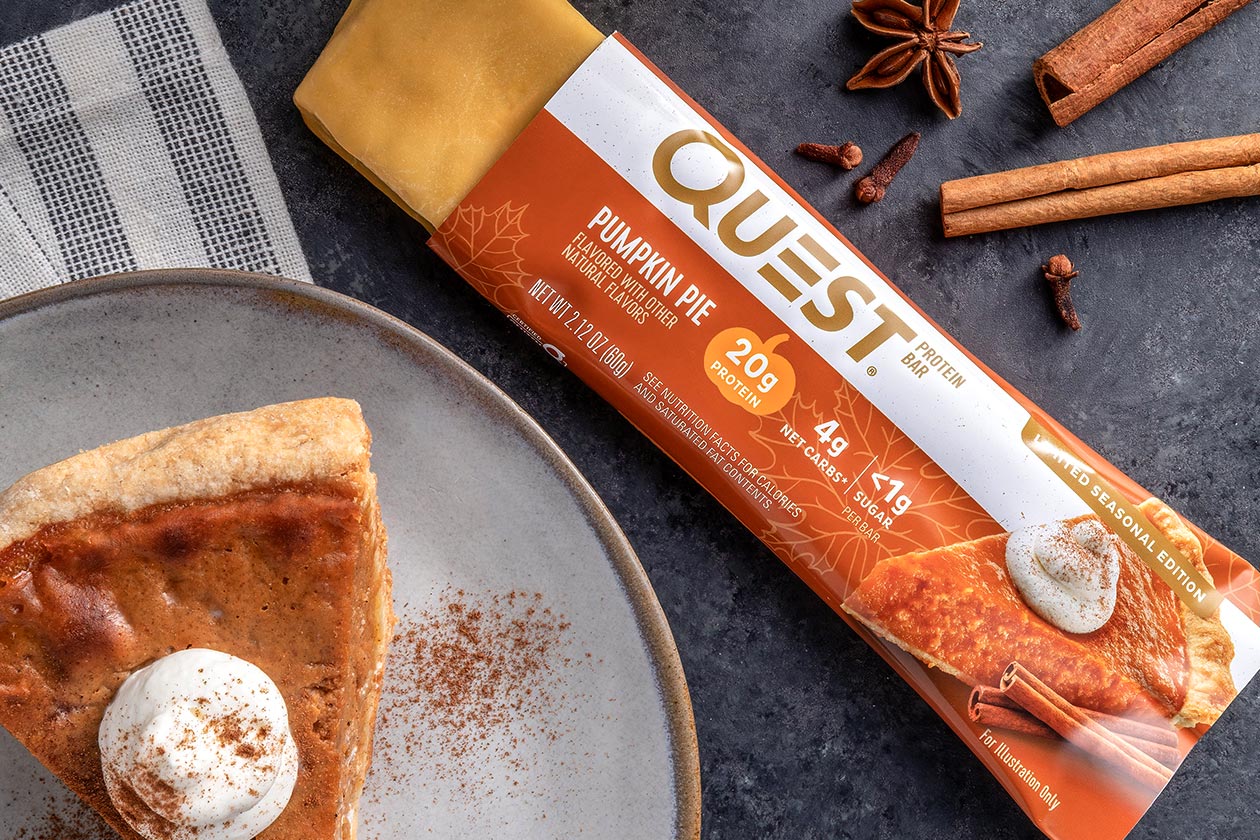 Quest Nutrition's limited edition seasonal flavors of its signature Quest Bar are back and right around the time we've seen them every other year for the past several years. Fans of the brand will already know the two products we're talking about, the first being a Pumpkin Pie Quest Bar, packing a solid 20g of protein with under a gram of sugar and 180 calories.
The first time we saw Quest Nutrition's Pumpkin Pie was in 2015, which was a massive seven years ago. As far as we can remember, it's returned every year since then, although in 2018, the functional brand surprised fans and brought it back alongside something completely new. That product was a Peppermint Bark Quest Bar, and that has also just dropped for 2022.
Quest Nutrition has already made its returning Pumpkin Pie and Peppermint Bark Quest Bar available through its online store at questnutrition.com where it is reasonably priced at $33.48 for a box of a dozen protein bars.