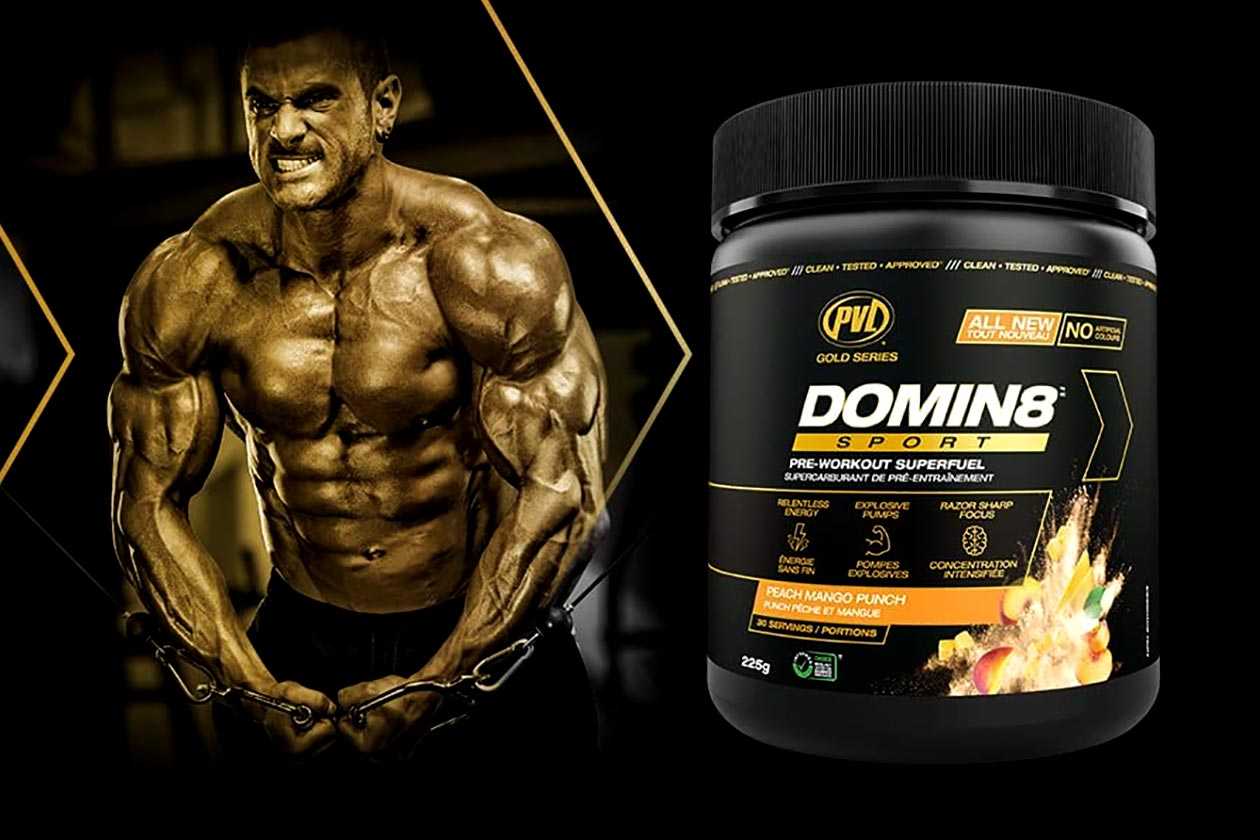 Similar to other sports nutrition brands on the market, Canadian legacy brand PVL has introduced an alternative pre-workout for newcomers to supplements, those on a budget, or anyone looking for something simpler. DOMIN8 Sport is a spin-off of the brand's already available and packed-out DOMIN8 pre-workout with many of the same main ingredients and some lower dosages to make for a more value-focused product.
PVL's DOMIN8 Sport still packs a good amount of beta-alanine at 3g to support performance and endurance, a lot more taurine at 2g in a maximum serving, and under half the citrulline malate with 3g instead of 8. You can see the full facts panel for the Sport version of the DOMIN8 pre-workout in the image below, with other similarities and changes compared to the original, although the caffeine has remained at 360mg.
DOMIN8 Sport comes in tubs of 30 servings or 15 maximum servings, and as for the price of the simpler pre-workout, it is significantly lower than the premium DOMIN8, at $24.99 from Amazon Canada, which does indeed work out to under $20 USD a tub. That is incredibly competitive and rare, as it's not often you see a pre-workout under $30, let alone the $20 mark, but that is what DOMIN8 Sport is all about, offering fans something budget-friendly.
Of course, if you want a more advanced and packed-out pre-workout, PVL still offers the regular version of DOMIN8, and if you're looking for something in between, you could always just grab DOMIN8 and have its entry or half serving. PVL does sell DOMIN8 Sport through its online store at pvl.com in Peach Mango Punch and Arctic Blue Rush flavors, but as mentioned above, Amazon Canada has it at that impressively competitive price.