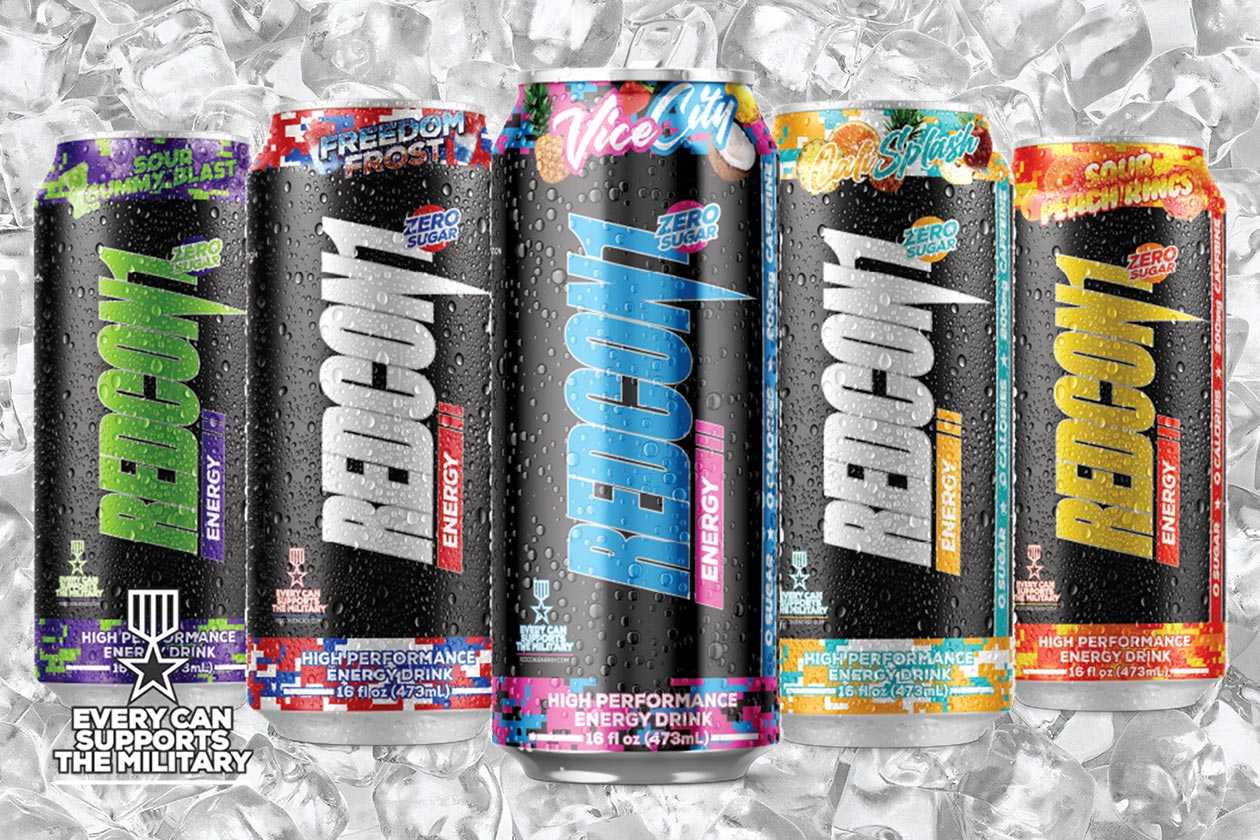 The news we've been waiting for since Redcon1 first announced its interest in the category near the end of last year, is here, with details on the brand's long-awaited energy drink. Redcon1 put together a questionnaire to close out 2021, asking fans what kind of beverage they'd like to see from it, which was followed up by a second round of slightly different questions half a year later.
After all of the feedback, research, and information, Redcon1 has introduced the simply named Redcon1 Energy. The brand describes the upcoming beverage as a high-performance energy drink, and it does have a relatively complex blend of ingredients. Redcon1 Energy combines a selection of B vitamins, a gram of fat loss supporting carnitine, 200mg of alpha-GPC to enhance focus, and our preferred level of caffeine for an anytime energy drink at 200mg.
The Redcon1 Energy drink will keep things as clean as possible, with no sugar, carbohydrates, or calories in a 16oz can. The brand says it's been working on the beverage's flavor for over a year, with the goal to bring the best-tasting energy drink to market. From launch, the product will have five flavors to choose from, in Sour Peach Rings, Sour Gummy Blast, Freedom Frost, Vice City, and Cali Splash.
Another important part of Redcon1 Energy is its charitability, as a portion of the profit from the beverage will be donated. The brand has said it is going to take five cents from every can of the Redcon1 Energy drink sold and give it to a military-based charity every quarter. The brand is actually asking charities to apply to be one of those to receive its quarterly donation through the website redcon1energy.com.
The Redcon1 Energy drink is making its debut next month, presumably through the two-time Brand Of The Year winner's online store at redcon1.com. Redcon1 is also going to have the promising beverage available at several partners, including the sports nutrition retailer, The Vitamin Shoppe, from the middle of October, and the major gym chain, 24 Hour Fitness beginning in November.