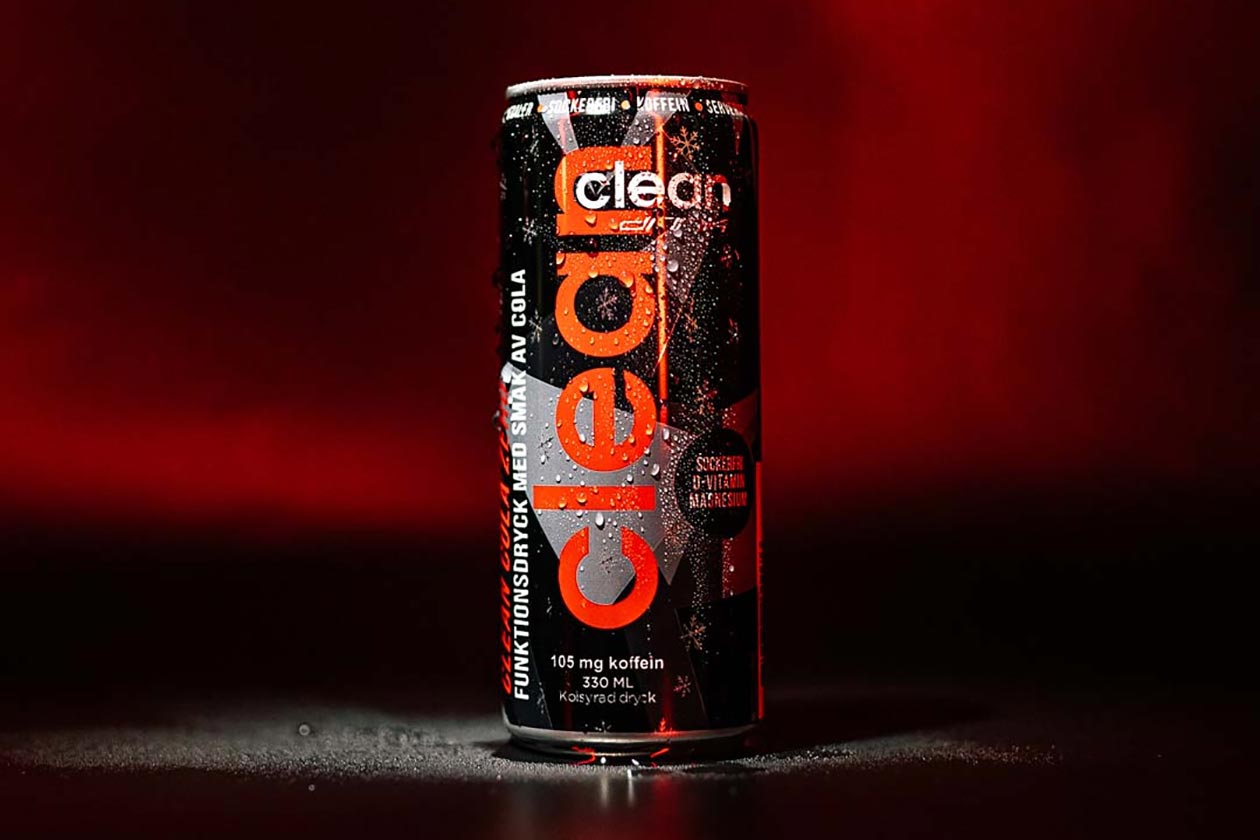 This past month, Swedish functional beverage brand Clean Drink has been much busier than usual, releasing two new flavors, one for its flagship energy drink and the other for Clean Sav:D made with rescued fruit juice. The flavor the busy brand rolled out for its original beverage was Watermelon, and for Clean Sav:D, it was just as straightforward and based on a popular fruity taste in Sweden with Pear.
Clean Drink has one more flavor extension it has decided to announce, making it three drops in a little more than four weeks, which, again, is much busier than we typically see the brand. Following on from Watermelon and Pear comes a taste many individuals will be familiar with in Clean Cola Zero, featuring Clean Drink's usual blend of vitamins, minerals, 105mg of caffeine for energy, and absolutely no sugar.
The all-new Clean Cola Zero Clean Drink is available now in the brand's home country of Sweden and can already found and major sports nutrition retailers like Proteinbolaget, where you can get the Clean Drink beverage in single cans as well as discounted 24-can cases.