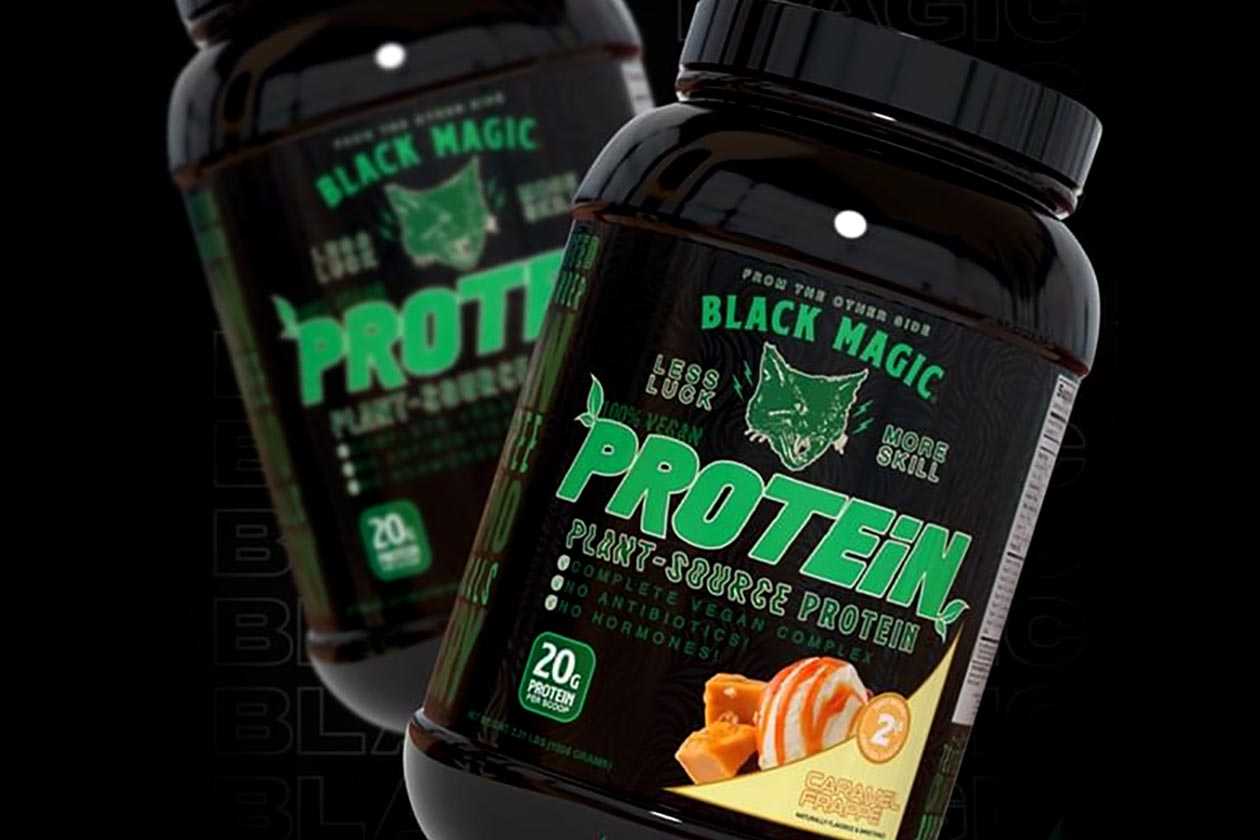 Black Magic moved into the now popular category of plant-based protein powder last year with its simply named Black Magic Vegan Protein. It debuted in two traditional flavors, Chocolate Ice Cream and Vanilla Ice Cream, then a few months later welcomed Peanut Butter to its menu. The supplement brings together a variety of different plant sources to provide 20g of protein per serving alongside a reasonably lean 110 calories.
Shortly, Black Magic is adding another option to its plant-powered protein product, which you can see pictured above, and featuring a much darker label design to the typically white-covered supplement. The flavor has an alternative label design due to it being a special edition, limited-time item. The taste itself is something relatively different, especially compared to its other more common flavors with a coffee-inspired Caramel Frappe.
All Black Magic is saying for now is that Caramel Frappe Black Magic Vegan Protein is going to be available soon, so keep an eye on its website, and remember it is a limited edition launch and isn't intended to be around for long.