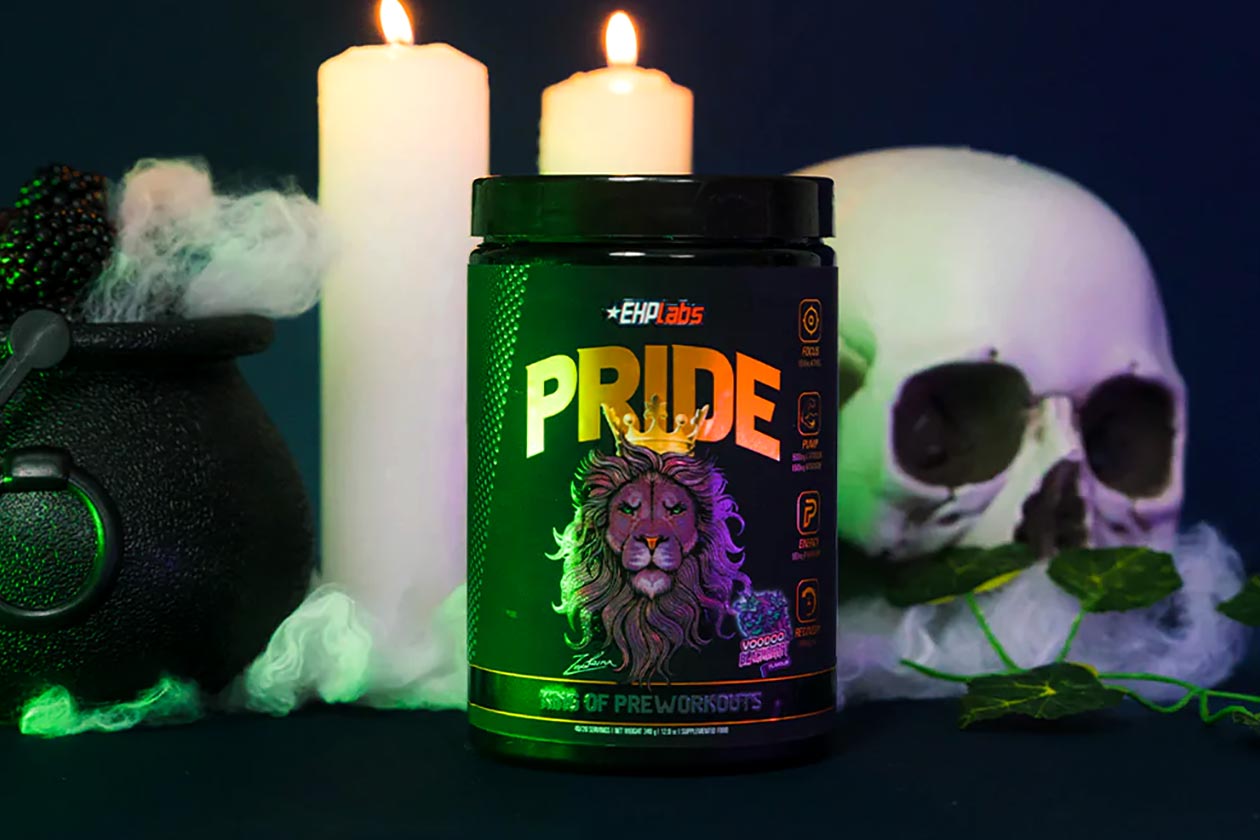 EHP Labs has joined in on the fun of Halloween and put together two special edition flavors for the annual spooky event, and to further celebrate the occasion, it is running a sale to encourage fans to get in and grab the products. The names of the flavors are where the Halloween theme comes in, starting with a Voodoo flavor of the brand's hit weight loss product OxyShred.
The other limited-time flavor from EHP Labs going alongside Voodoo OxyShred is Voodoo Blackberry for its balanced and reasonably comprehensive stimulant pre-workout Pride. As a quick refresher, the product has ingredients for all of the usual effects, including caffeine for energy, Nitrosigine for pumps, tyrosine for focus, and a blend of EAAs for recovery and performance.
As mentioned, EHP Labs is running a deal to launch its Voodoo OxyShred and Voodoo Blackberry Pride, where the coupon code "SPOOKY" will get you 20% off everything. The discount lowers a full-size tub of Pride from $44.95 to $35.96 and OxyShred to $47.96, or you can get Voodoo OxyShred and Voodoo Blackberry Pride in a bundle alongside a towel and shaker for $106.40.