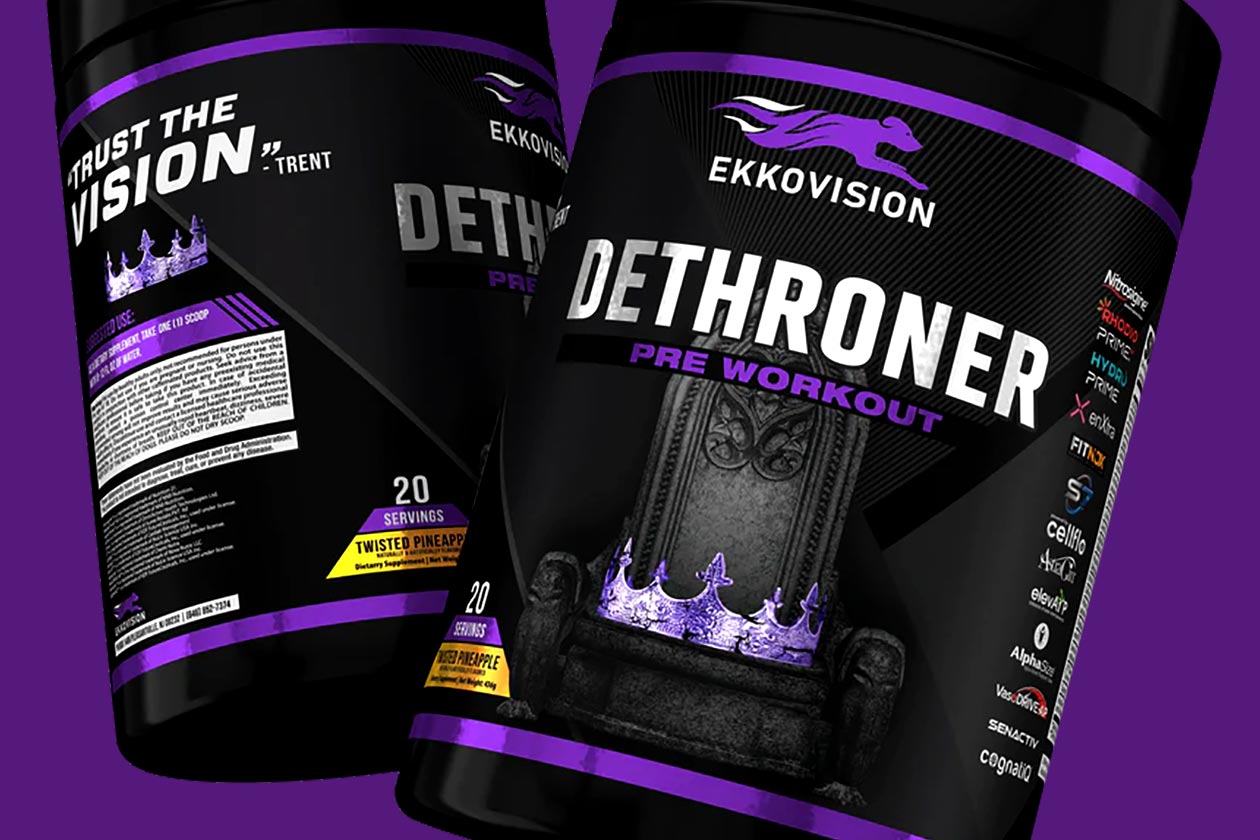 We recently posted our review of Ekkovision's packed pre-workout Dethroner, an absolutely loaded supplement with more premium ingredients than we've seen in any other competitor in the category. We found that while the pre-workout doesn't deliver too much on the energy and focus front, it is incredibly impressive when it comes to endurance and performance, and reliably solid in muscle pumps.
In our review, we mentioned that the price of Ekkovision's Dethroner is high, sitting at a regular $72, and while the supplement is effective, it's probably more worth it at 50 to $60. This week, or at least from today through until this Wednesday, the brand is doing exactly that. Ekkovision is running a limited sale where instead of paying $72 or even $64.80 with an athlete coupon, it is $57.60 for a full-size tub.
The code required for that higher discount on Ekkovision's Dethroner is "ENTTY20" and again, it is only live until midnight this Wednesday at ekkovision.com. It is $57.60 for a tub of 20 full servings and in the one unforgettably unfortunate but bearable Twisted Pineapple flavor.