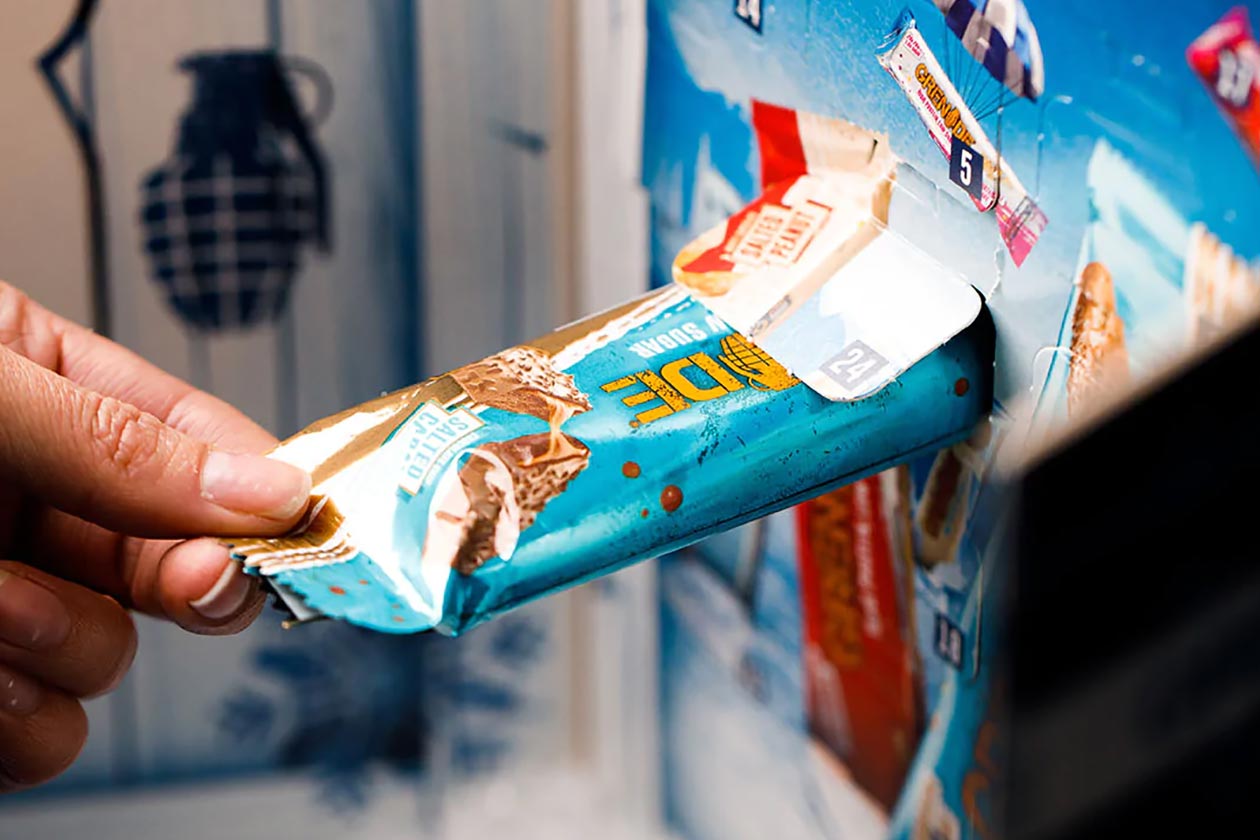 Hit functional food company Grenade, known for its delicious Carb Killa Protein Bar, now simply named the Grenade Protein Bar, came out with its first-ever custom advent calendar a few years ago in 2019. It was loaded with different flavors of the brand's signature protein-packed snack, treating fans to a delicious high-protein surprise every day in December leading up to Christmas.
Every year since 2019, Grenade has put together an all-new advent calendar, and for 2022, it has yet another one packed, once again, with full-size Grenade Protein Bars. The brand has squeezed 13 different flavors of the product into its calendar, including all of our favorites in Dark Chocolate Mint, Peanut Nutter, White Chocolate Cookie, and Chocolate Chip Salted Caramel.
Grenade's 2022 advent calendar is in stock and available for purchase directly from its website at grenade.com, starting this week at a price of £55 (60.98 USD). Take note the product is indeed in stock, this is not a pre-order or anything like that, so it'll ship straight away, giving you the chance to order more than one and enjoy a Grenade Protein Bar a day for more than 25 days.