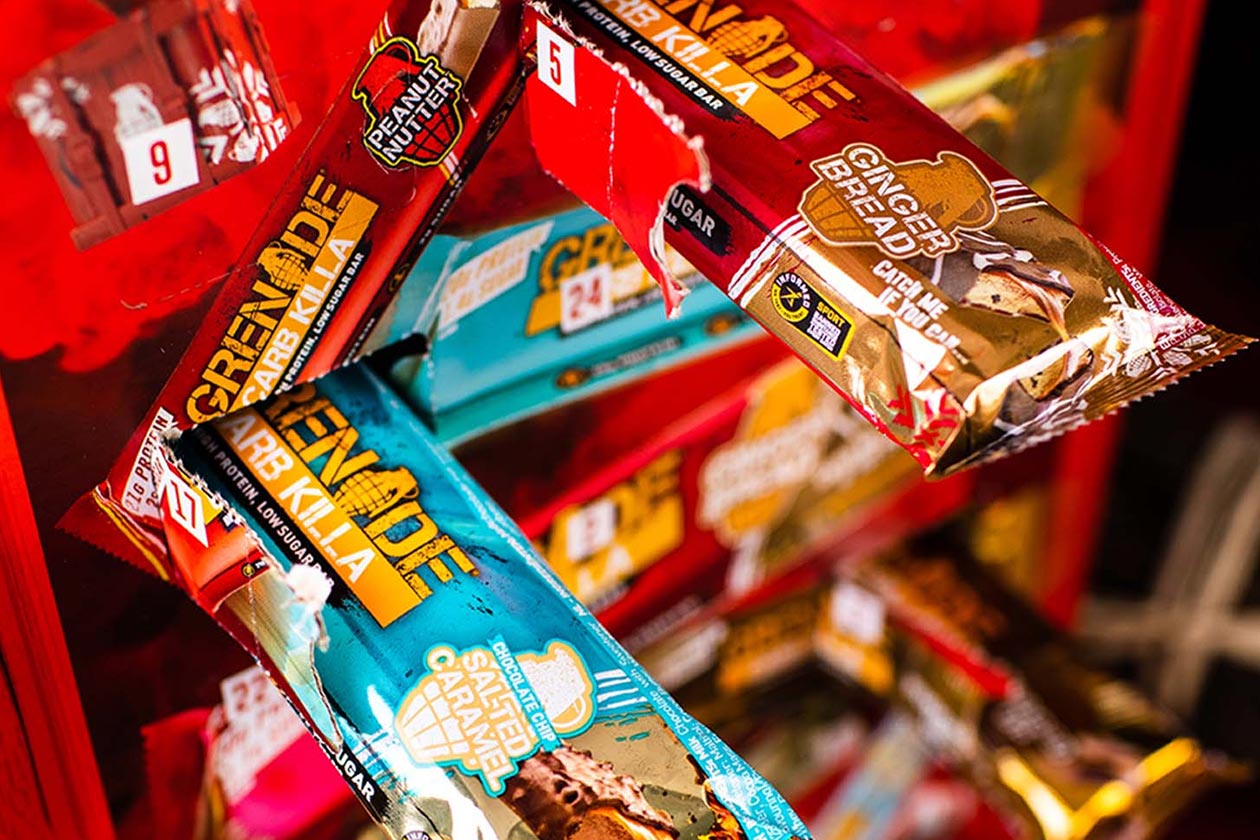 Like many other functional food companies out of the UK and Europe, Grenade is getting in the holiday spirit with the return of its delicious, high-protein snack-filled advent calendar. The product is a Carb Killa Protein Bar-themed calendar, so behind each of its traditional 24 windows is a different and full-size flavor of the top-rated, candy bar-style, and, of course, enjoyable Carb Killa.
Grenade's Carb Killa Protein Bar doesn't have 24 different flavors on the market, and the advent calendar doesn't have any exclusives, meaning you will get some flavors more than once. The brand has actually listed there are 13 different Carb Killas in the calendar, including our favorites, Peanut Butter, Dark Chocolate Mint, Dark Chocolate Raspberry, and the legendary White Chocolate Cookie.
Grenade's Carb Killa advent calendar is available now through its UK and European online stores at grenade.com and will cost you £50 (68.66 USD), and because it's over £30, you get free shipping and a free gift because it's also over £45.