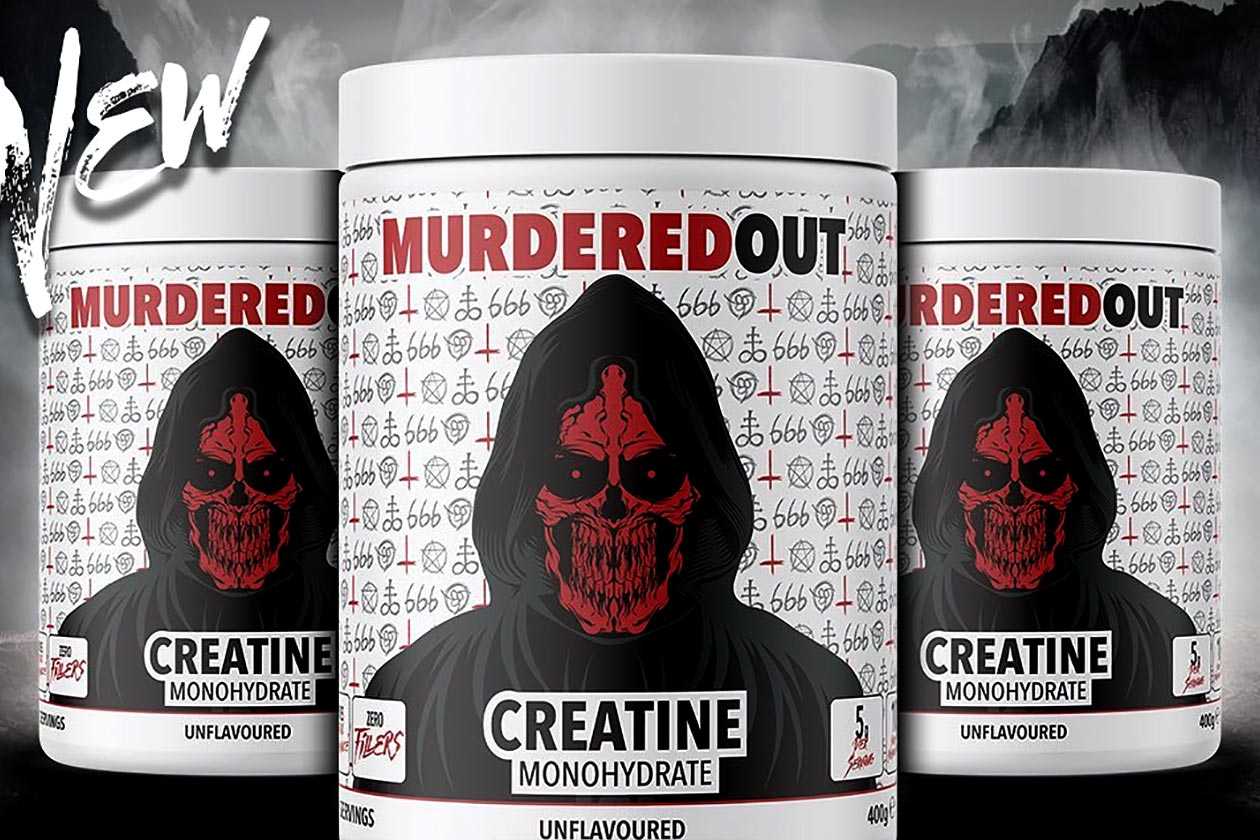 Murdered Out is a fresh and new sports nutrition company out of the UK, which debuted in the fiercely competitive industry with the stimulant pre-workout Insidious. The product features a combination of reasonably common ingredients, including the likes of citrulline malate at a solid 6g to power pumps, 2.5g of performance-supporting beta-alanine, and a strong 350mg of caffeine for energy.
The UK's Murdered Out has grown its still relatively small selection of supplements over the past couple of months, going from one to two, with the original Insidious pre-workout being joined by something much simpler. Now out and available in the brand's local market is the self-explanatory Murdered Out Creatine, a bulk tub of unflavored creatine monohydrate for strength and size.
The second Murdered Out product is definitely on the heavier side, packing a total of 80 servings, each with a full 5g dose of tried and true creatine monohydrate. To top it all off, Murdered Out Creatine is selling for around £25 (28.96 USD) at the brand's growing number of retailers, so it's great value, which is a crucial factor when it comes basic essential supplements like this.