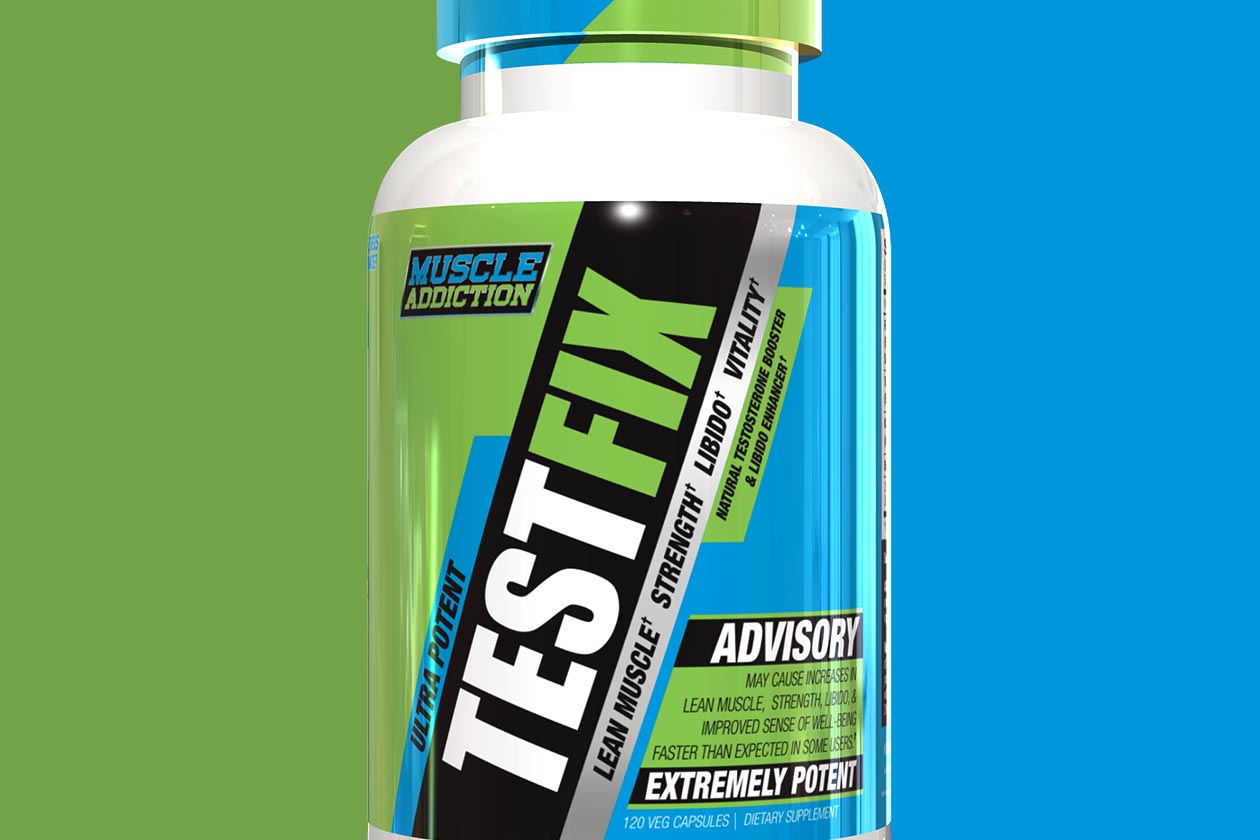 Muscle Addiction recently expanded its small but growing selection of supplements with the rather intriguing Recovery Fix, which sounds like a recovery-specific product, although it is more of a multi-benefit, performance, muscle-building, and recovery cocktail. The brand has introduced another entry in its family by the name of Test Fix, and that is indeed a testosterone-boosting supplement.
Muscle Addiction's Test Fix has been designed to support healthy testosterone levels as well as several of the benefits that come from that, including lean muscle, vitality, longevity, improved weight management, mood, and libido. The ingredients the brand has brought together for this one are premium and reliable, and better yet, the price of the product is lower than most in the testosterone booster space.
Test Fix relies on three main ingredients, and interestingly, they're the same three that HTLT originally used in 3 Test, which are also the main three components in Gorilla Mind's reputable testosterone booster Sigma. The dosages Muscle Addiction uses in that familiar combination of components are on par or higher than either of those supplements mentioned, and to top it all off, there is 10mg BioPerine black pepper to increase absorption of the testosterone-boosting formula.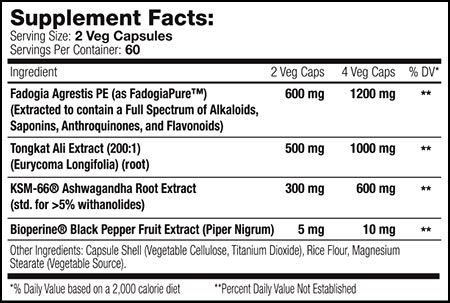 Every full four-capsule serving of Muscle Addiction's Test Fix has a gram of longjack, a full 600mg of multi-benefit KSM-66 ashwagandha, and 1.2g of FadogiaPure branded fadogia. You'll find those same three ingredients in HTLT's 3 Test and Gorilla Mind's Sigma, with the dosages in Test Fix being most comparable to Sigma; however, it is the price of the Muscle Addiction product that really drives it home and gives it the win.
Through Muscle Addiction's own online store at muscleaddiction.com, Test Fix will cost you $39.99 for a full-size bottle of 30 servings, and that is very reasonable next to its competitors, even Gorilla Mind's similar Sigma, at $59.99. The retailer DPS Nutrition drops that cost further with a promotion at the moment where you can get a bottle of Test Fix at 20% discounted to $31.95 using the code "DPS10".