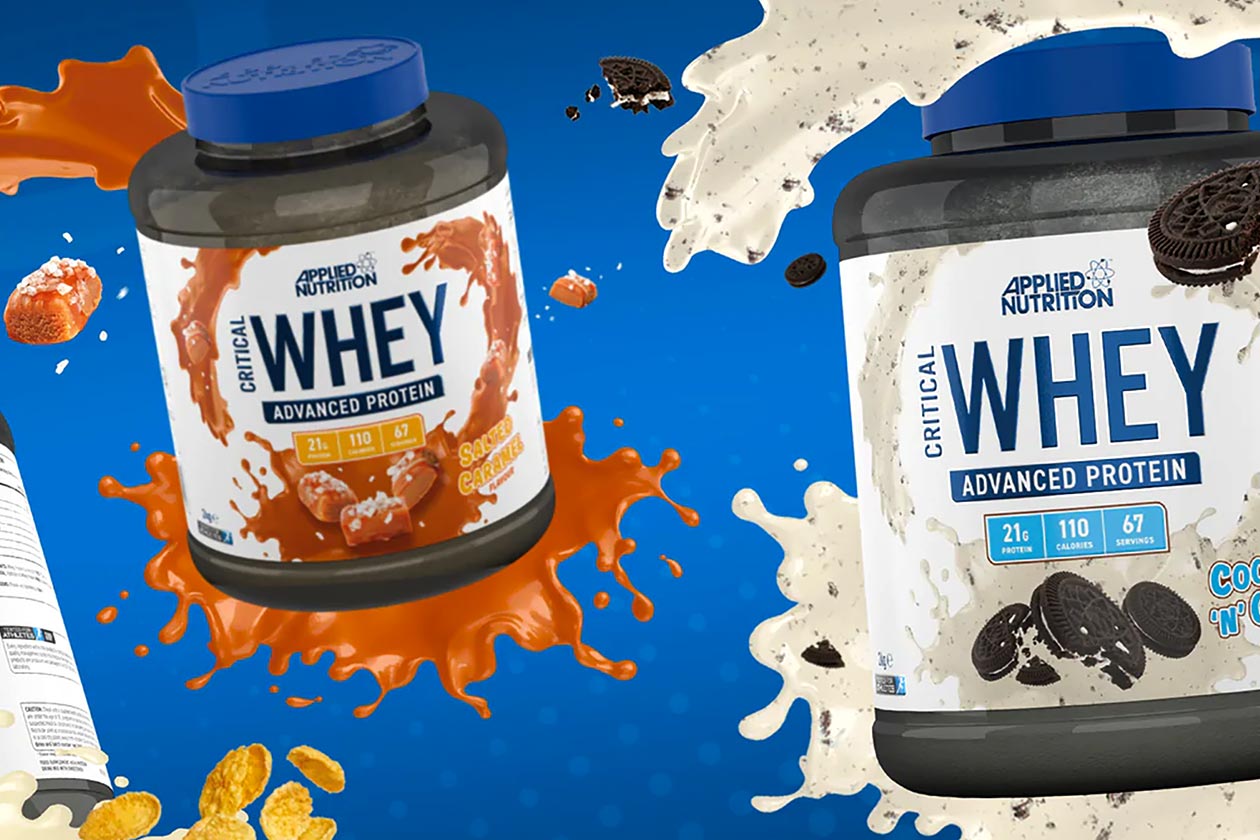 Applied Nutrition in the UK has just added a slew of new flavors to its mainstream protein powder Critical Whey, which is a blend-style supplement. Every serving of the product packs around 21g of protein from a blend of whey concentrate, whey isolate, and hydrolyzed whey, with lean macros everywhere else in under 2g each of carbohydrates and fat, and a little over 100 calories.
Critical Whey already had a reasonable selection of tastes to choose from, covering the usual traditional bases with the likes of Chocolate Milkshake and Vanilla Ice Cream. Applied Nutrition has now added a massive ten more options to the supplement's menu with several unique flavors like Custard, Salted Caramel, Carrot Cake, Cereal Milk, Blueberry Muffin, and Toffee Popcorn.
The other four flavor extensions for Applied Nutrition's Critical Whey protein powder are a classic Cookies 'N' Cream, Cinnamon Bun, and the Bueno-inspired efforts, Chocolate Bueno and White Chocolate Bueno. The products are all in stock and available from the brand's online store and should be making their way to shelves in the coming weeks in the one well-priced 2kg tub size.