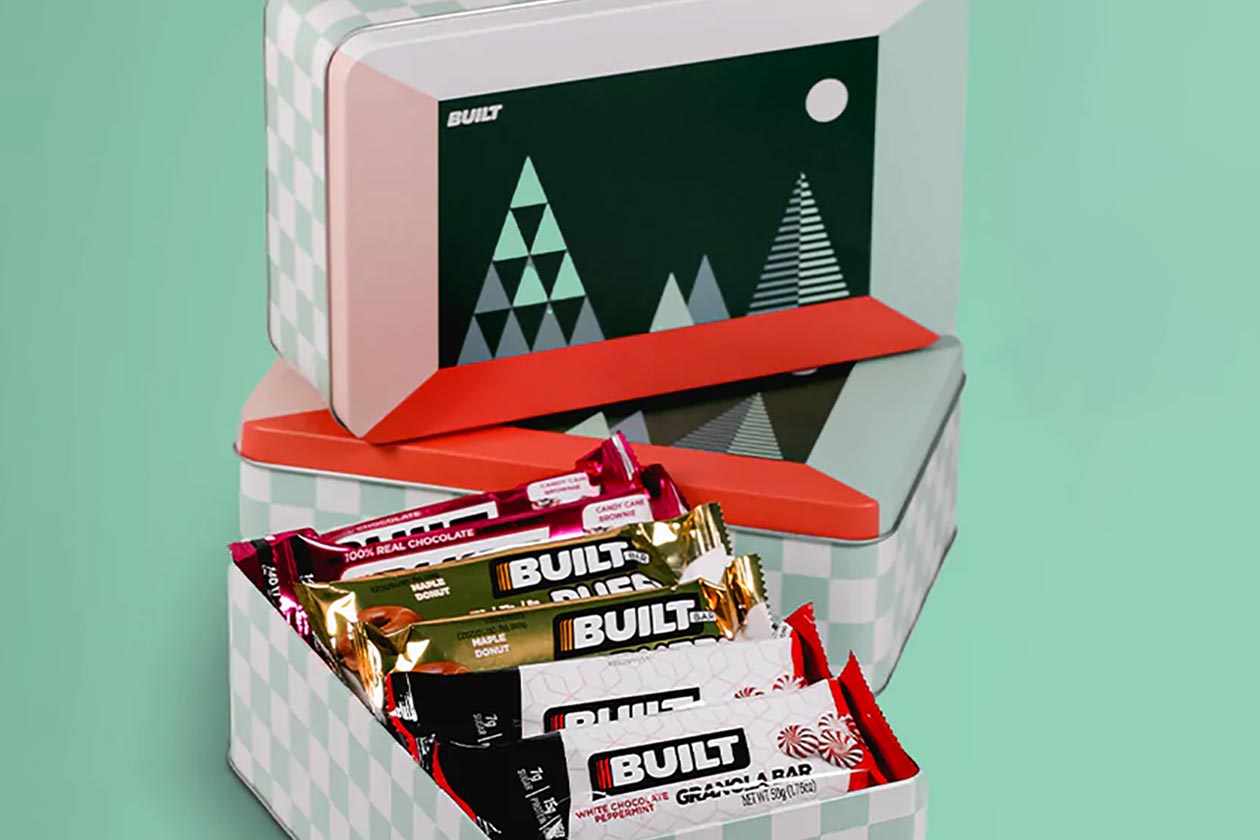 The functional food company Built Brands does have something planned for Black Friday, which it hasn't revealed any details on yet, but it clearly has something lined up. The brand has actually put together what it's calling a Pre-Black Friday Offer, where you can get its limited-time and collectible Holiday Tin Bundle at a drastically discounted price.
During Built Brands' Pre-Black Friday promotion, the Holiday Tin Bundle has dropped from its usual $42.95 to $29.95, a substantial saving of around 30%. The bundle itself is a tin container filled with four each of three different protein-packed snacks, including a Candy Cane Brownie Built Bar and a Christmassy White Chocolate Peppermint Granola Bar.
The other edible item in Built Brands' Holiday Tin Bundle is a limited edition flavor of its softer Built Puffs snacks, and you can't actually get this separately, only in the bundle. It is a Maple Donut Built Puffs, providing a solid 17g of protein, a reasonable 6g of sugar, and 150 calories, and if you want to try it, again, it's exclusive to the Holiday Bundle.