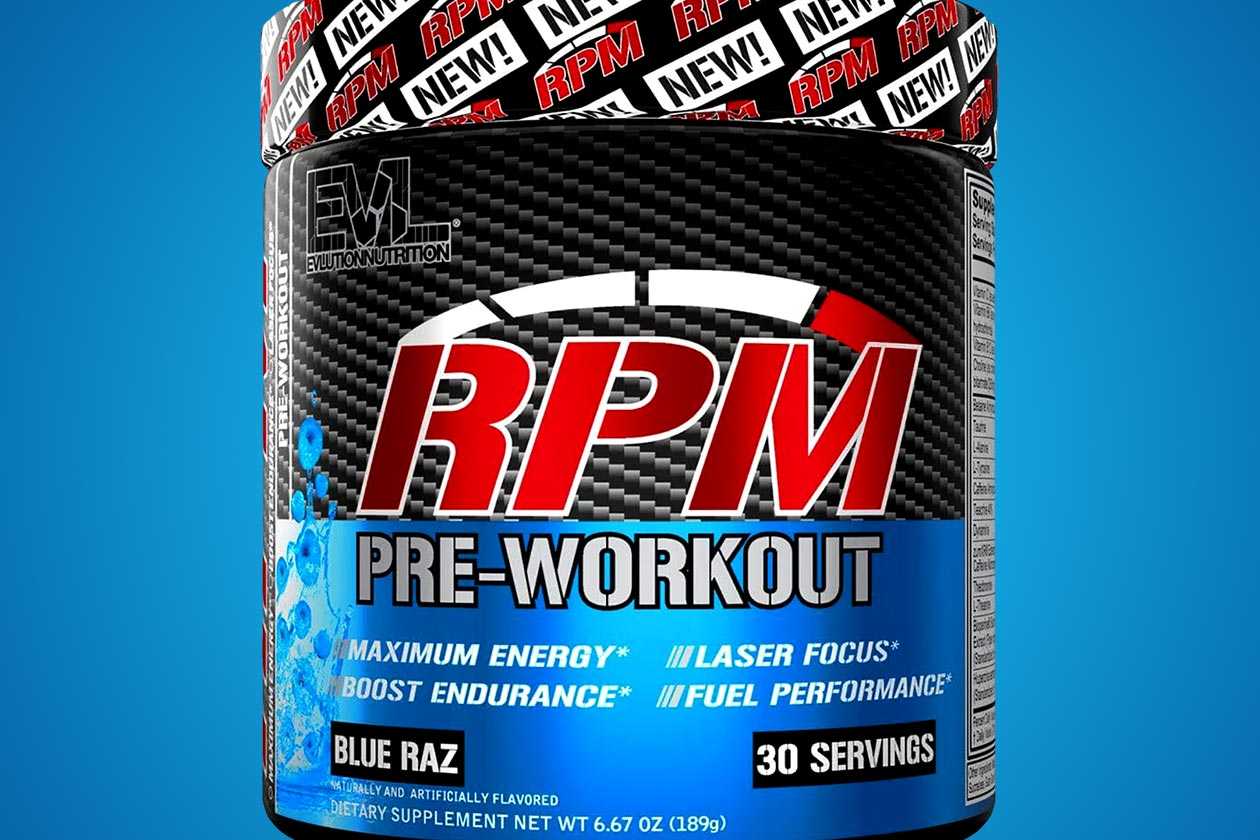 The pre-workout category continues to be one of the busiest and most competitive in the sports nutrition space, with several brands having multiple supplements in there, each taking different angles and approaches. Since it came to market, EVL has been in the category with ENGN, which has just been joined by a second stimulant-powered pre-workout, introducing EVL RPM.
EVL takes a similar approach to RPM as it does ENGN, filling it with ingredients for all of the core effects in increased energy, enhanced focus, better pumps, and improved performance. You can see the combination of components the brand has brought together in the facts panel below, which, again, is similar to ENGN, but it has some key differences to set the two apart.
RPM is notably without creatine and the ever-present performance-supporting beta-alanine, while both can be found in EVL's original pre-workout ENGN. Not only does that help differentiate the supplements, but RPM also has slightly less caffeine at 250mg from two sources, plus Compound Solutions' pair of premium stimulants, TeaCrine and Dynamine, at 125mg and 50mg, respectively.
Basically, if you're a fan of EVL and want a pre-workout that doesn't have creatine or beta-alanine, whether you're getting them from other sources or prefer to go without, RPM is the alternative to ENGN you're looking for. It still has plenty of ingredients for a strong experience in the gym, with the majority of the formula built to support energy and focus, thanks to the TeaCrine and Dynamine.
EVL's all-new RPM pre-workout is interestingly around the same price as ENGN at $39.99 for a tub of 30 servings, through the brand's own website and the online giant Amazon. The long-running and highly successful EVL is rolling out the supplement in two flavors to start with the candy-themed Peach Rings and classic Blue Razz, and as far as we know, it'll be available alongside ENGN.