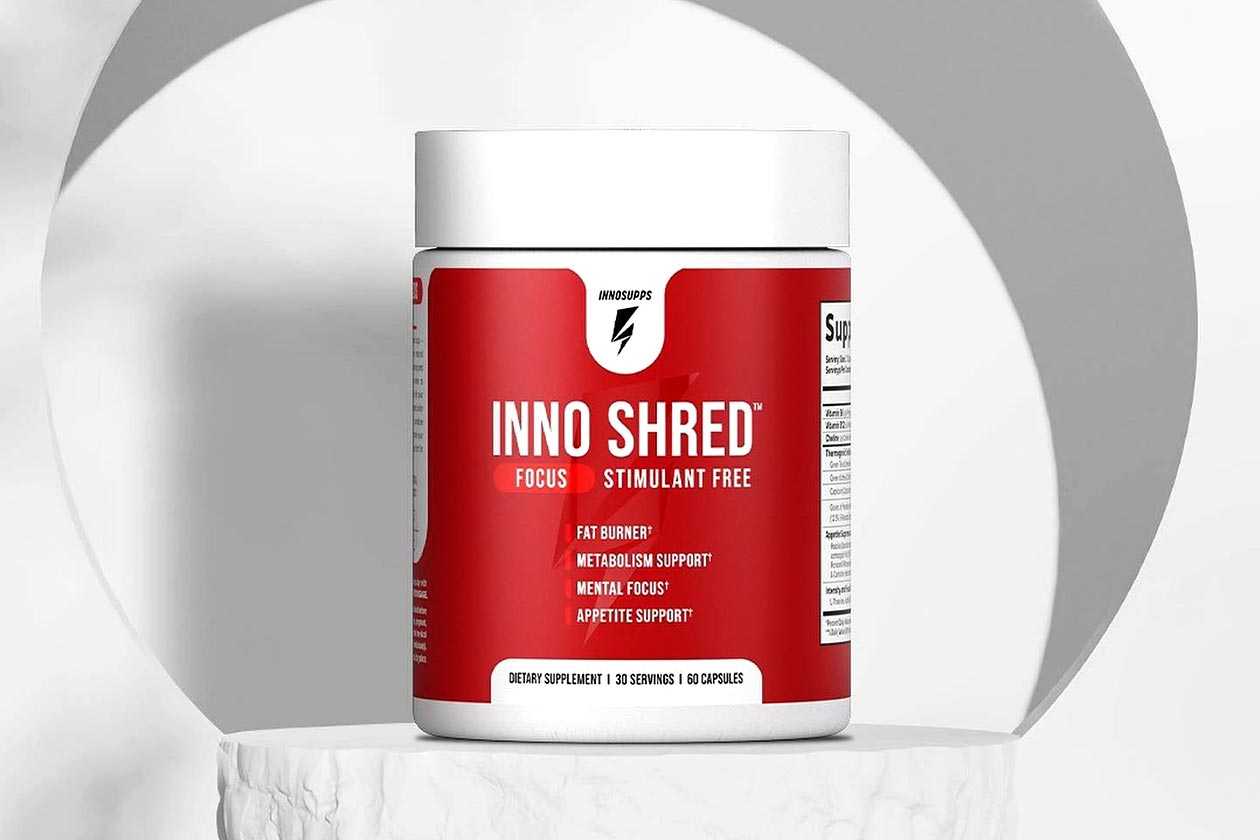 Inno Shred Focus is Inno Supps' focus-enhanced version of its signature fat-burning supplement Inno Shred, bringing together ingredients to enhance thermogenesis, appetite suppression, and, as mentioned, improve mental focus. The brand kicked off the start of the year with the product, and now it has an alternative version, similar to the regular Inno Shred and Inno Shred Stimulant Free.
Available alongside the original Inno Shred Focus over on the Inno Supps website at innosupps.com is Inno Shred Focus Stimulant Free, which has all of the same ingredients and dosages, minus anything to support any sort of energizing effect. That includes no B vitamins, and, of course, no caffeine, which is included in the regular Inno Shred Focus at a reasonable and effective 200mg.
Everything else in Inno Shred Focus has been carried over for Inno Shred Focus Stimulant Free, and the price of the hybrid weight loss supplement is the same as well at a regular $54.99. For Black Friday, the brand is discounting everything in its online store heavily, including the Inno Shred Focus spin-off, dropping by 30% using the coupon code "BF30", all the way down to a much nicer $38.50.
Inno Supps' Black Friday sale also includes some tiered freebies, making for quite a substantial promotion. Purchases of $150 or more will get you a free bottle of the regular Inno Shred Focus, $200 gets a full-size Carb Cut Complete, $250 adds Night Shred Black Edition and Turmeric + Ginger, then finally, at orders of $250 plus, the brand adds a bottle of its liquid flavored carnitine, Volcarn 2000.