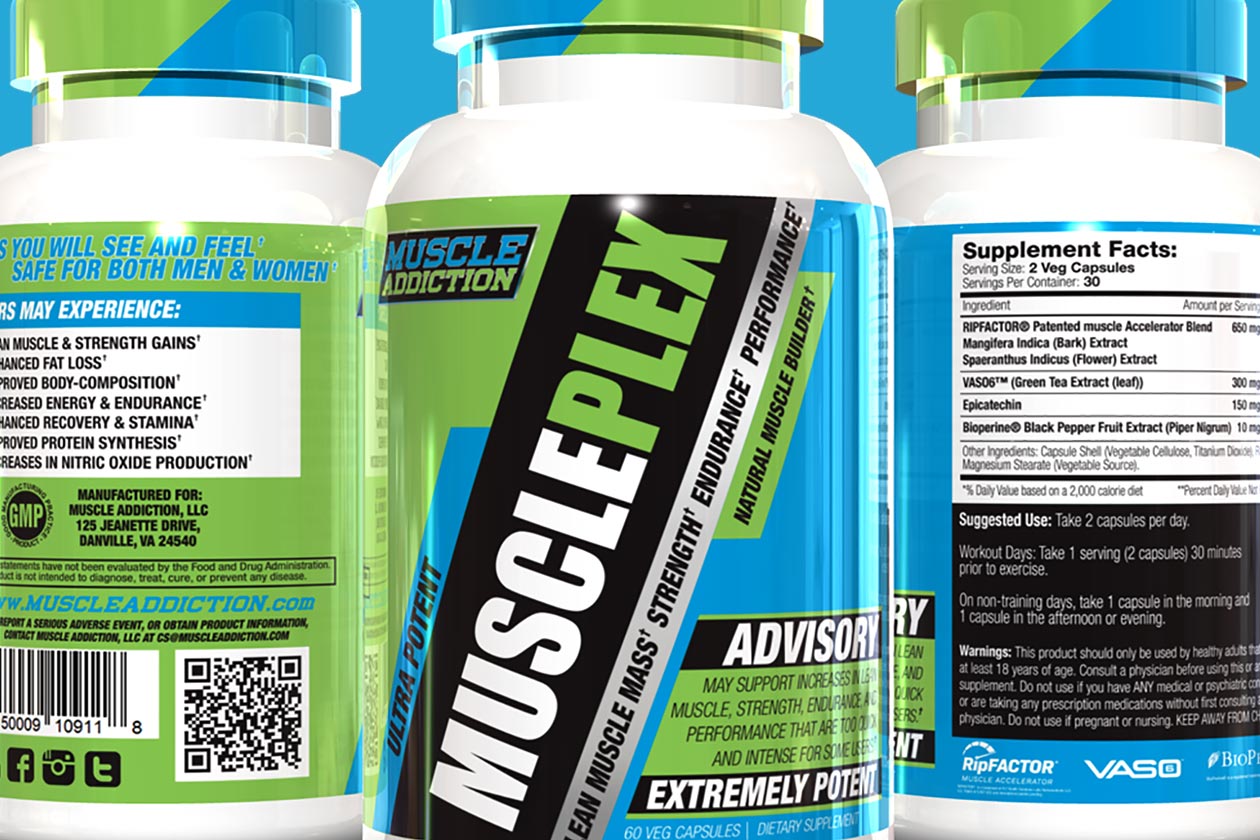 Muscle Addiction has really ramped up its selection of supplements these past several months, with the release of a few premium products, all geared towards and based around muscle building and performance. In September, the growing brand dropped the recovery supplement Recovery Fix, then the testosterone booster Test Fix, and about a month ago, the standalones, Turkesterone-750 and Beta-Ecdysterone-500.
For Black Friday, where Muscle Addiction is discounting all of its products by a substantial 30%, it has also introduced another completely new supplement with the stackable muscle strength and size-supporting Muscle Plex. It is built for both men and women, and while strength and size are its key areas, its blend of ingredients also supports energy, endurance, recovery, blood flow, pumps, and weight management.
Despite the extensive list of effects and benefits promoted by Muscle Addiction's Muscle Plex, the formula isn't overly long, relying on three components alongside BioPerine black pepper to improve absorption. Those other three entries are Vaso6 at 300mg, epicatechin at 150mg, and lastly, the premium and proven RipFactor at a full 650mg, clinically studied and shown to improve muscle growth, strength, and endurance.
Directly from Muscle Addiction's online store, Muscle Plex is $49.99 for a bottle of 30 servings, but as mentioned, it has a Black Friday sale running, and that drops the price down below $40. For the next several days, Muscle Plex is $34.99 using the coupon "blackfriday30", and if you want to take that even lower, there is a three-bottle bundle at $129.99, and after the 30% off for Black Friday, the product comes out at $30.33 each.