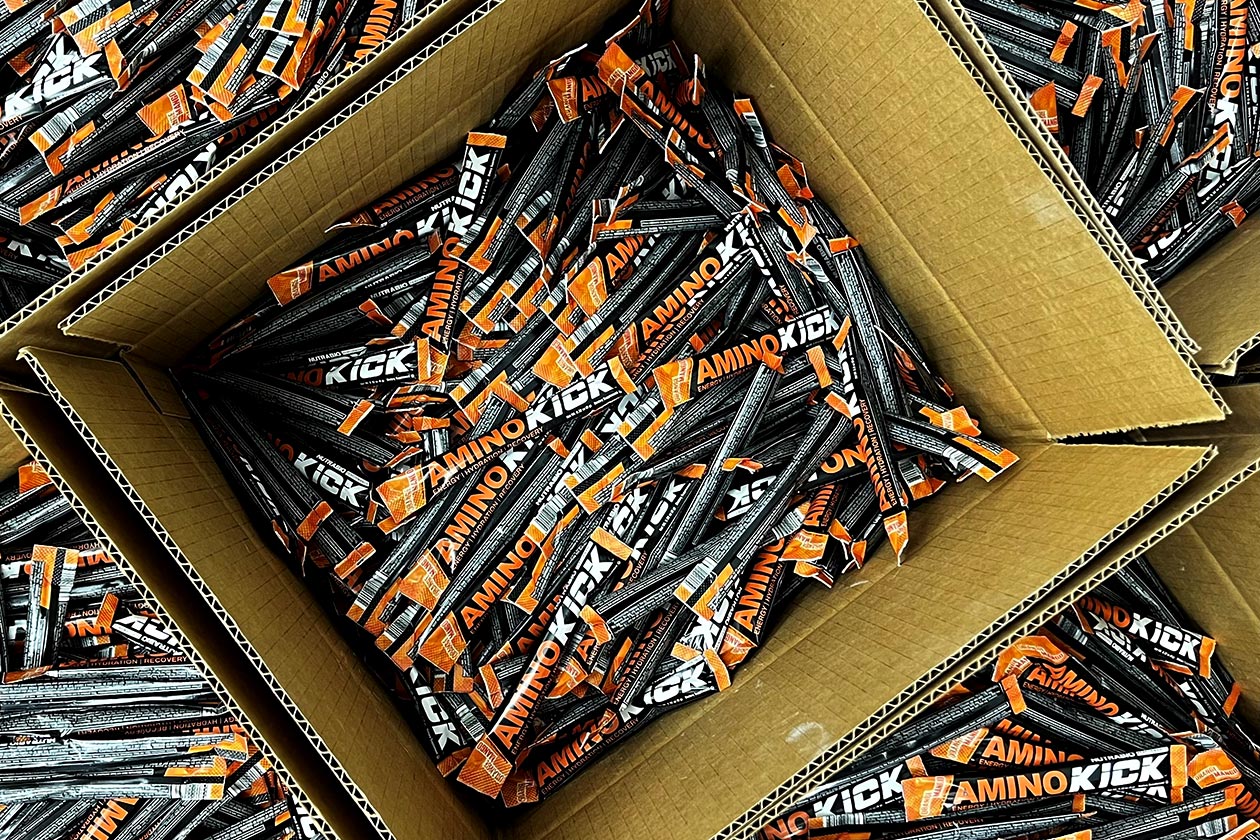 Amino Kick has been a major focus for NutraBio leading up to the arrival of the hybrid supplement and in the months following its debut. The reputable sports nutrition brand dropped trial-size tubs of the product as freebies prerelease, then we got a competitively discounted launch. Shortly after that, another flavor was added to Amino Kick, and just recently, NutraBio rolled out free display stands for retail stores.
In the last two months of the year, NutraBio has one more surprise expansion for Amino Kick, with the introduction of convenient single-serving stick packs. The additional format of the supplement will be sold individually through the brand's online store and in bulk bags as an alternative to the traditional 30-serving tub. The stick packs are also going to be a way to sample Amino Kick, starting with a feature at The Lift Box.
The Lift Box is a supplement sample subscription service where you sign up to receive a collection of health, fitness, and sports nutrition products every month, and its next bundle is going to have those convenient Amino Kick stick packs. NutraBio plans on releasing the single-serving option elsewhere near the end of this month in four flavors, Raspberry Lemonade, Blue Raspberry, Orange Mango, and Grape Berry Crush.