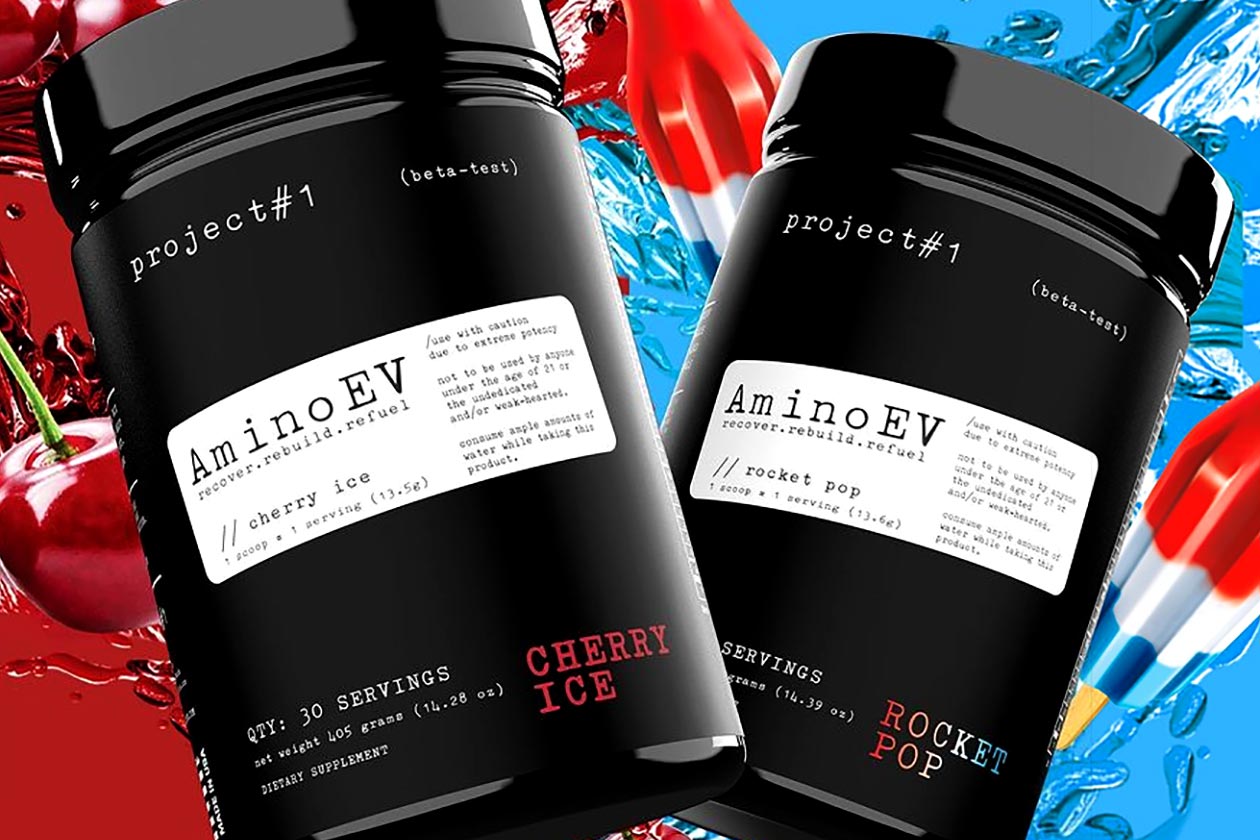 The growing newcomer Project #1 Nutrition recently came out and announced it is releasing two new supplements following its still very recent debut with an amino cocktail and protein powder. Both of those products are launching in a couple of days on Black Friday, and to get everyone ready, the brand has passed on details of exactly what's in the supplements.
In this post, we have a breakdown of the ingredients and dosages Project #1 Nutrition has brought together for its first-ever amino product, AminoEV. Like other items in the brand's small but clearly gradually expanding selection of supplements, the formula behind AminoEV comes with fairly common and reliable ingredients and dosages, similar to others in the category.
Project #1 Nutrition has packed AminoEV with a combined 7g of all nine EAAs to support muscle recovery and repair, and as per usual, the majority of those EAAs are BCAAs, at 5 of the 7g. Alongside the aminos, the brand has thrown in a gram of coconut water, pink Himalayan salt, electrolytes, and a blend of vitamins, all combining to help you refuel and recover.
Once again, Project #1 Nutrition is planning to launch its EAA-based amino cocktail AminoEV this coming Friday for Black Friday, where it'll very likely be running some sort of sale. The first-ever amino from the brand will debut alongside its first-ever protein powder, simply named Whey Protein, two products that'll add even more variety to the brand and further its stackability.