RYSE's powerhouse pre-workout Godzilla is a unique collaboration with a partnership between the supplement company, the pop culture icon Godzilla, and RYSE's premier ambassador Noel Deyzel. The product was actually referred to as the Noel Deyzel Signature Pre-Workout before Godzilla, and this week we got the news that another Noel Deyzel Signature supplement is dropping at 7PM Central on Thanksgiving.
RYSE has announced a second partnership product with Noel Deyzel named Pump Daddy, which like Godzilla, is for the highly competitive pre-workout category. The difference with Pump Daddy is in the name, as it focuses more on enhancing pumps than anything else but it is still as loaded as Godzilla. The supplement features an absolutely giant 28g of active ingredients, almost all of which are there to improve muscle pumps.
RYSE and Noel Deyzel's Pump Daddy includes a huge 9g of pure citrulline, 4g of betaine plus 1.5g of premium NO3-T betaine nitrate, 508mg of VasoDrive, and another 4g of Hydromax glycerol. There are some other components in the product to help make it a more comprehensive pre-workout experience, with 5g of creatine for strength and power, 4g of beta-alanine for performance, and Thinkamine vincamine for focus.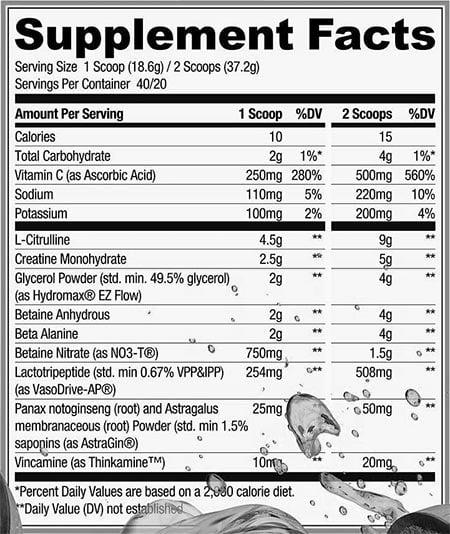 Godzilla, as mentioned, is a powerhouse supplement, and it fittingly holds a place on our list of top five pre-workouts due to its ability to deliver improved performance and reliable energy. Pump Daddy from RYSE and Noel Deyzel looks like it'll be another supremely effective pre-workout, but, of course, being that it's stimulant-free, the results won't involve any kind of intense hit of energy or overly elevated mental focus.
Once again, RYSE and Noel Deyzel are launching the packed-out Pump Daddy pre-workout on Thanksgiving through rysesupps.com. While we don't know its exact price, based on the formula, we're guessing it'll be in the premium realm, similar to Godzilla, at $56.99 for a tub of 20 servings. However, the brand does tend to go big for Black Friday, so with Pump Daddy arriving next week, fans will get the chance to save some money.