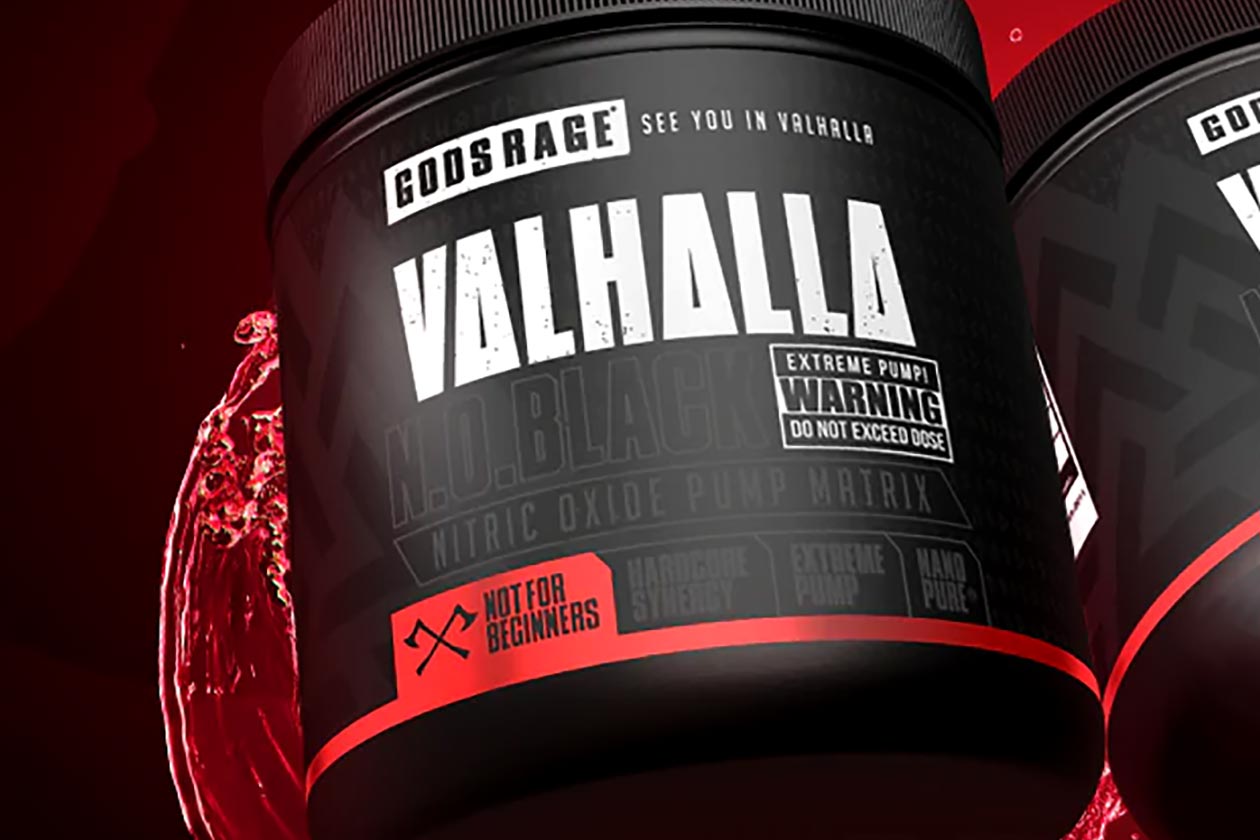 Gods Rage is one of the handful of house brands from German retailer Gigas Nutrition, alongside the likes of GN Labs and Big Zone. It has just come out with a new pre-workout by the name of Valhalla NO Black, a spin-off of its original stimulant-fueled supplement Valhalla. The difference with NO Black is it doesn't have any stimulants, and as per the name, it focuses primarily on supporting and enhancing muscle pumps.
Gods Rage has three key ingredients in Valhalla NO Black that may sound familiar to fans and frequent users of Gigas Nutrition's house brand GN Labs. NO Black utilizes Nanopure versions of citrulline malate, arginine HCl, and glycerin. We have only ever seen Nanopure ingredients in products from GN Labs, so it's no surprise to see it in another Gigas Nutrition brand and in combination with some other components.
The only thing we can find on any of the Nanopure ingredients is they have reliable quality and purity but no support for additional benefits like superior absorption or any sort of enhanced variant. The dosages of the premier components in Valhalla NO Black include 6g of Nanopure citrulline malate, 3g of Nanopure glycerin, and a hefty 4g of Nanopure arginine HCl, with 250mg of glutathione also in the mix to further improve pumps.
We actually already saw Gods Rage introduce two spin-offs of its Valhalla pre-workout in Fenrir Edition and Pump Edition not that long ago. It's good to see the brand continue that effort even further with alternative experiences and options for Valhalla, NO Black being the latest of that.