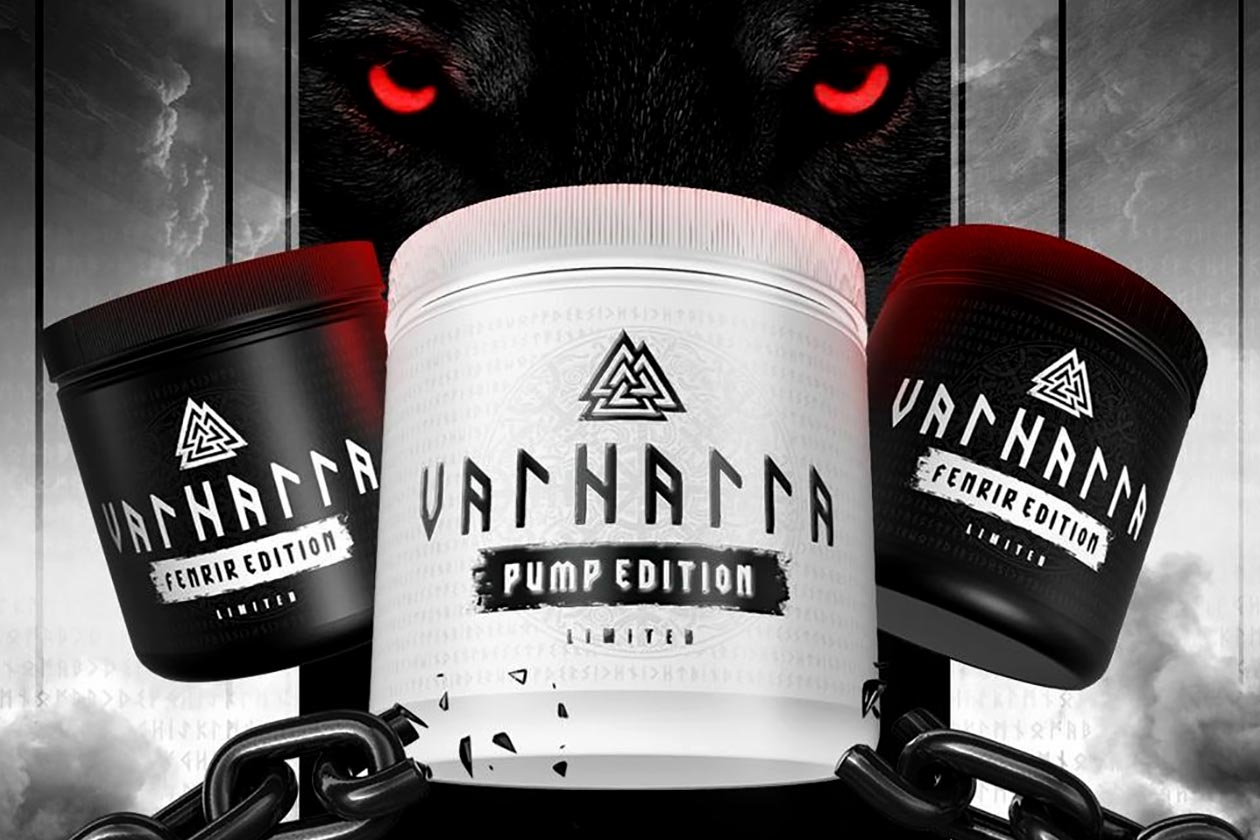 European brand God's Rage has some exciting news this week for fans of its flagship pre-workout Valhalla. The current supplement is built for a comprehensive experience, with a 15g serving packed full of ingredients for energy, mental focus, pumps, and performance. The brand is now getting ready to release a limited edition series consisting of two completely new versions of Valhalla.
God's Rage is coming out with Valhalla Fenrir Edition and Valhalla Pump Edition. The former is named after the wolf from Norse mythology, and like the regular Valhalla, it is a balanced supplement but said to pack a more potent experience, so expect some strong stimulants. Valhalla Pump Edition is described as a stimulant-free alternative that sounds like it'll also have something extra for pumps.
Both of God's Rage's limited edition Valhalla pre-workouts are expected to arrive at its warehouse around the middle of next week, at which point the brand will then make Valhalla Fenrir Edition and Valhalla Pump Edition available for purchase. You'll be able to grab the supplements from its major retail partner Gigas Nutrition which ships all over the world and always has reasonable pricing.