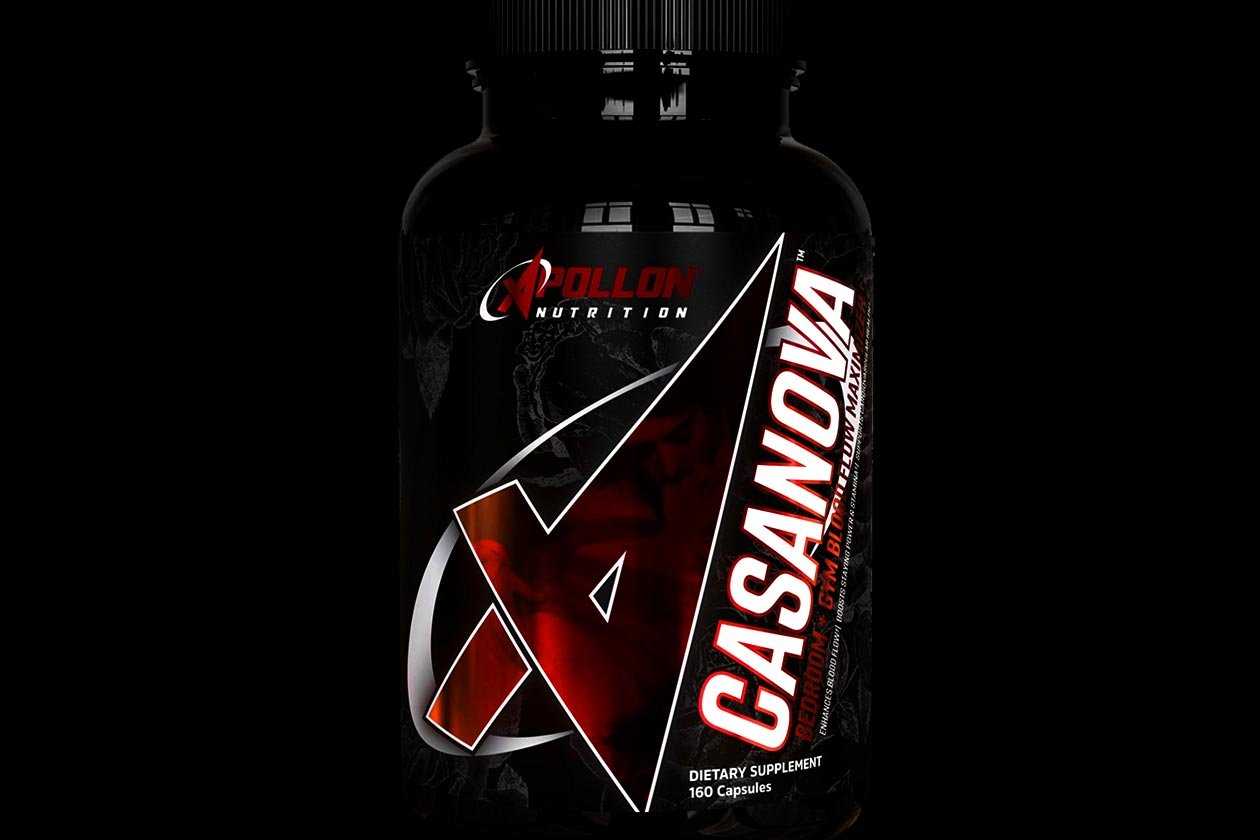 Apollon Nutrition kicked off the New Year with a teaser for an upcoming supplement, and it gained a lot of attention from it, mostly due to what was in the teaser. The image featured a custom-branded condom calling out some typical benefits for a sexual health and performance product. Today we have a follow-up on all of that, giving us a much better idea of what we now know for sure is a supplement named Casanova.
The coming-soon Casanova is going to put Apollon Nutrition into the sexual health corner of the industry with a formula designed to enhance and maximize blood flow and improve performance in the bedroom. We don't know any of the ingredients or dosages, just that Casanova is coming in capsule format, although based on all of the brand's other products, it'll likely be loaded with everything you need and more.
To add to the interest around Casanova, that original condom teaser had a lot more to it than giving you some indication of what kind of category the new Apollon Nutrition supplement would belong to. The brand's first-ever bedroom-specific product is actually going to come with a free condom, similar to Switch Nutrition's Alpha Switch and Sex Freak from Pharmafreak, adding a nice little marketing twist to the supplement.
The combination of ingredients and dosages Apollon Nutrition is relying on for Casanova will be revealed shortly, with the availability of the product coming shortly after. Don't forget, as exciting as Casanova is, the hardcore brand and two-time Brand Of The Year winner has more going on, as it just dropped the unique health-based, focus and blood-flow optimizer Mind Games, powered by CellFlo6, AlphaSize, and Sabroxy.