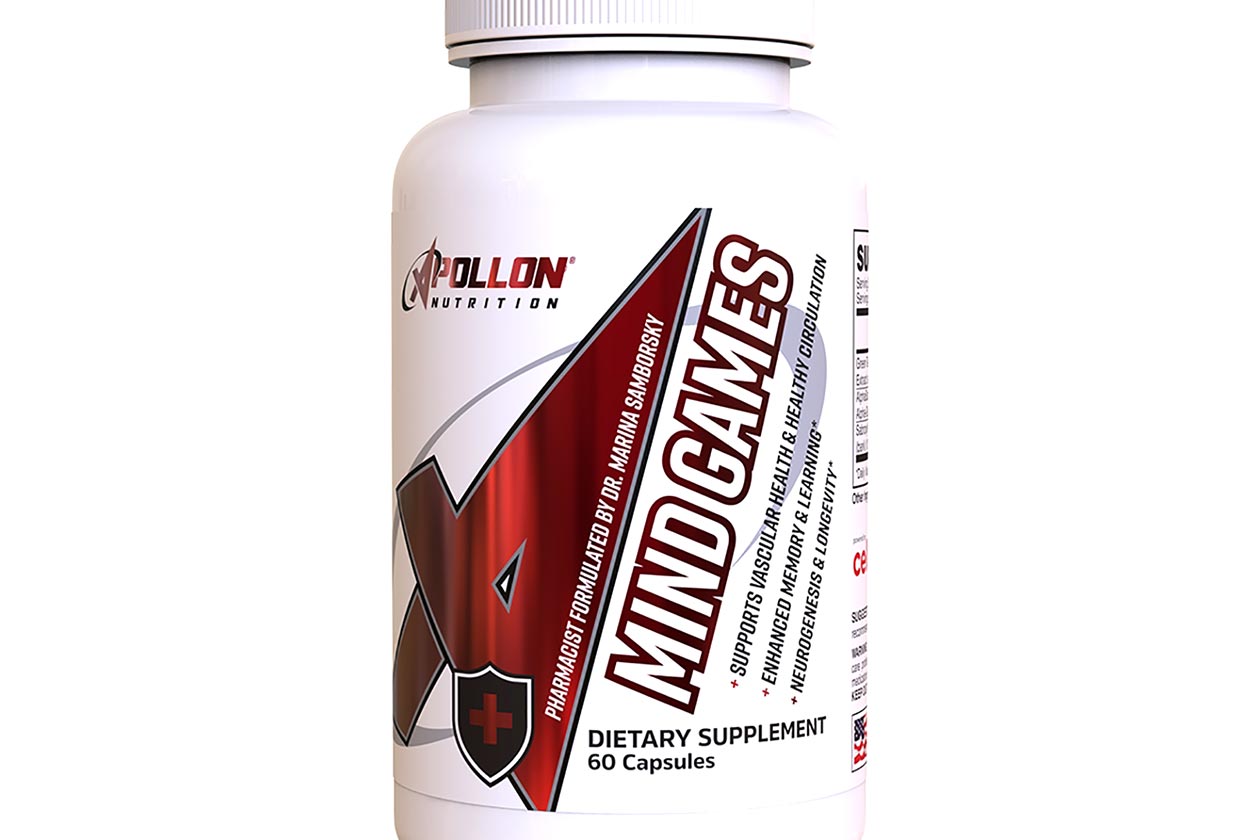 Apollon Nutrition surprised fans with an intriguing teaser image last week of a branded condom, alluding to the coming of a sexual health supplement by the name of Casanova. To continue its momentum from its back-to-back Brand Of The Year awards, we have news on another completely new product, although, unlike Casanova, it won't be for a category the hardcore specialist isn't already competing in.
Apollon Nutrition has announced Mind Games, another nootropic supplement, but clearly separate from its reputable and high-powered Overtime and its gaming-specific Universal Soldier. The difference with Mind Games is that it relies on an entirely separate set of ingredients, and it doesn't have any stimulants, so it can actually be stacked with other stimulant-powered products or those without too much crossover.
Mind Games is a relatively straightforward supplement, at least compared to the potent Overtime and Universal Soldier, as it is backed by just three ingredients. Those components are premium and genuinely a one-of-a-kind combination. Filling out a three-capsule serving of Apollon Nutrition's latest nootropic is 600mg of AlphaSize branded alpha-GPC for focus and clarity, the impressively proven Sabroxy at 500mg for memory and cognition, and 600mg of CellFlo6, which is in there more for the business of blood flow and circulation health.
Apollon Nutrition is launching Mind Games this coming Friday through its online store, and with that simpler and shorter set of ingredients, it will have a cheaper price point than most of the brand's lineup, including Overtime and Universal Soldier. Mind Games will cost you $44.95 for a bottle of 20 servings, and it is being introduced as a part of Apollon's health and wellness line, hence why it has a white label design.