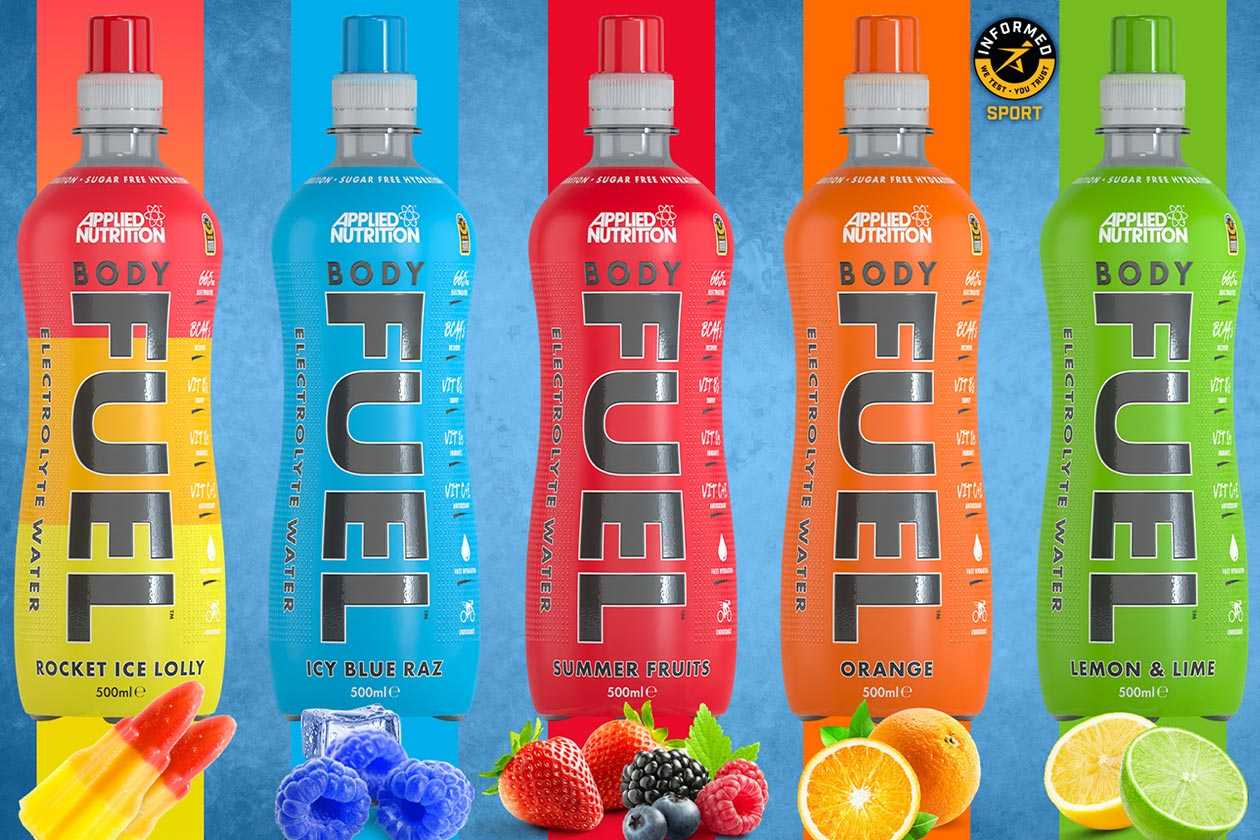 It wasn't long ago that Applied Nutrition introduced its dedicated hydration beverage, Body Fuel, which its premier athlete Paddy The Baddy did a comparison video for, pitting it against Logan Paul's Prime Hydration. Even more impressively, the international brand managed to completely sell through all of its stock just a few days after Body Fuel's debut, and it confirmed the number was 180,000 units.
Applied Nutrition launched its Body Fuel hydration drink in the first half of December, with three refreshing flavors in Orange, Lemon Lime, and Summer Fruits, each featuring a hydration-supporting 665mg of electrolytes, no sugar, and five calories. The brand is back, only a month and a half after the initial rollout of Body Fuel to announce two new flavors for the beverage, and they'll be hitting stores shortly.
Joining Applied Nutrition's original lineup of Orange, Lemon Lime, and Summer Fruits is a classic blue raspberry recipe named Icy Blue Raz, and something a little more colorful in the popsicle-inspired Rocket Ice Lolly. As mentioned, the two are expected to be making their way to distributors, stores, and stockists in the coming weeks, including the brand's own online store, where packs of 12 will cost you £19.95.