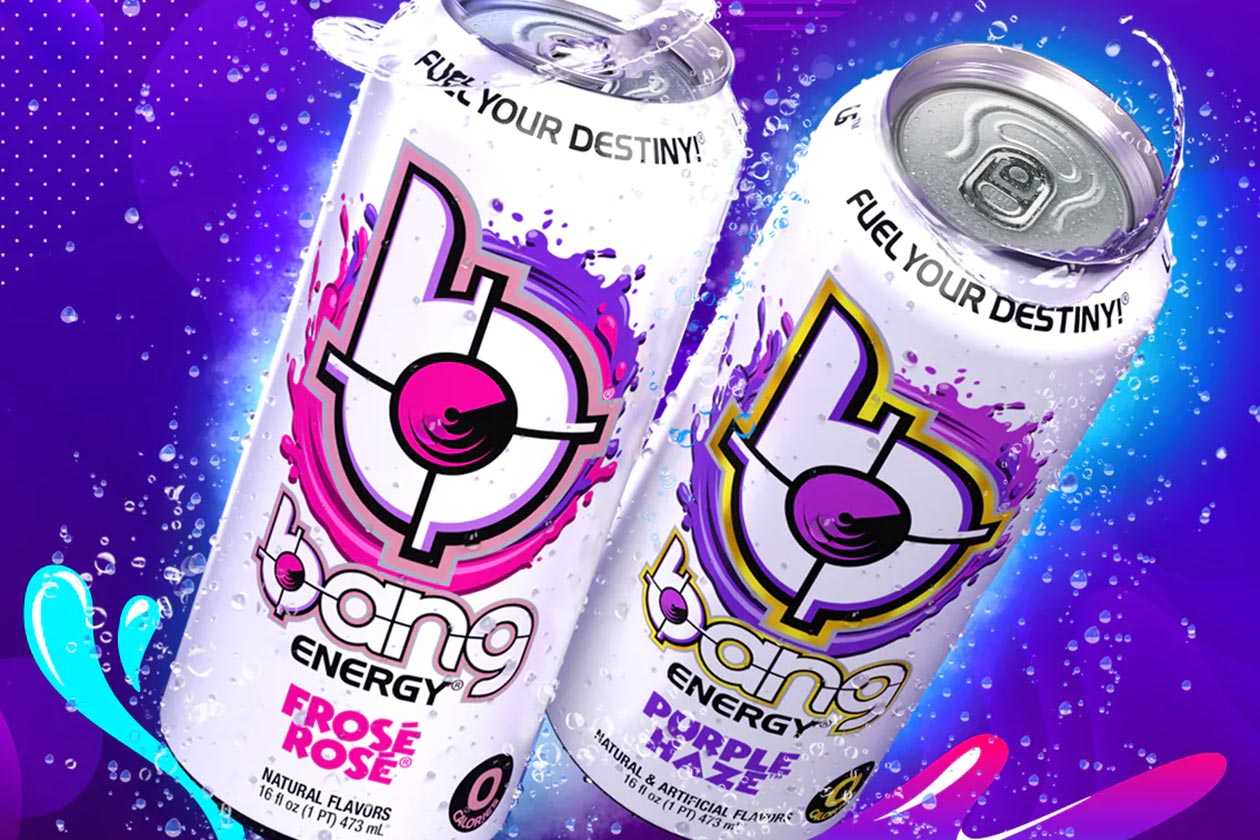 Following the legal trouble it found itself in last year, including an order to pay $293 million to energy drink competitor Monster, Vital Pharmaceuticals, and its famous beverage Bang Energy, announced it'll be getting back into flavor innovations to start the New Year. The brand has still yet to reveal what exactly its next completely new flavor extension is going to be, but it will be joining the lineup shortly.
While we continue to wait for the unveiling of that undoubtedly creative and intriguing flavor of Bang Energy, a new look has been presented for the beverage, which is rolling out to stores and stockists this year. You can see what the rebrand for the widely available and hugely popular energy drink looks like in the images above and below, where it has kept a lot of features and details the same.
The Bang Energy logo graphic in the center of the energy drink has remained, and so has the colorful splash in the background, although missing from the can are the matching top and bottom stripes. Another difference and this is an important one, is Super Creatine is no longer front and center; where previously the ingredient was on the face at the top, that space now says "Fuel Your Destiny!"
Once again, Bang Energy notes the rebrand of its flagship energy drink without Super Creatine is not available yet, we've only got images to share, but it is said to be coming to the energy drink's many retailers sometime this year across its mountain of flavors such as Krazy Key Lime Pie, Black Cherry Vanilla, and the colorfully eye-catching Swirly Pop.