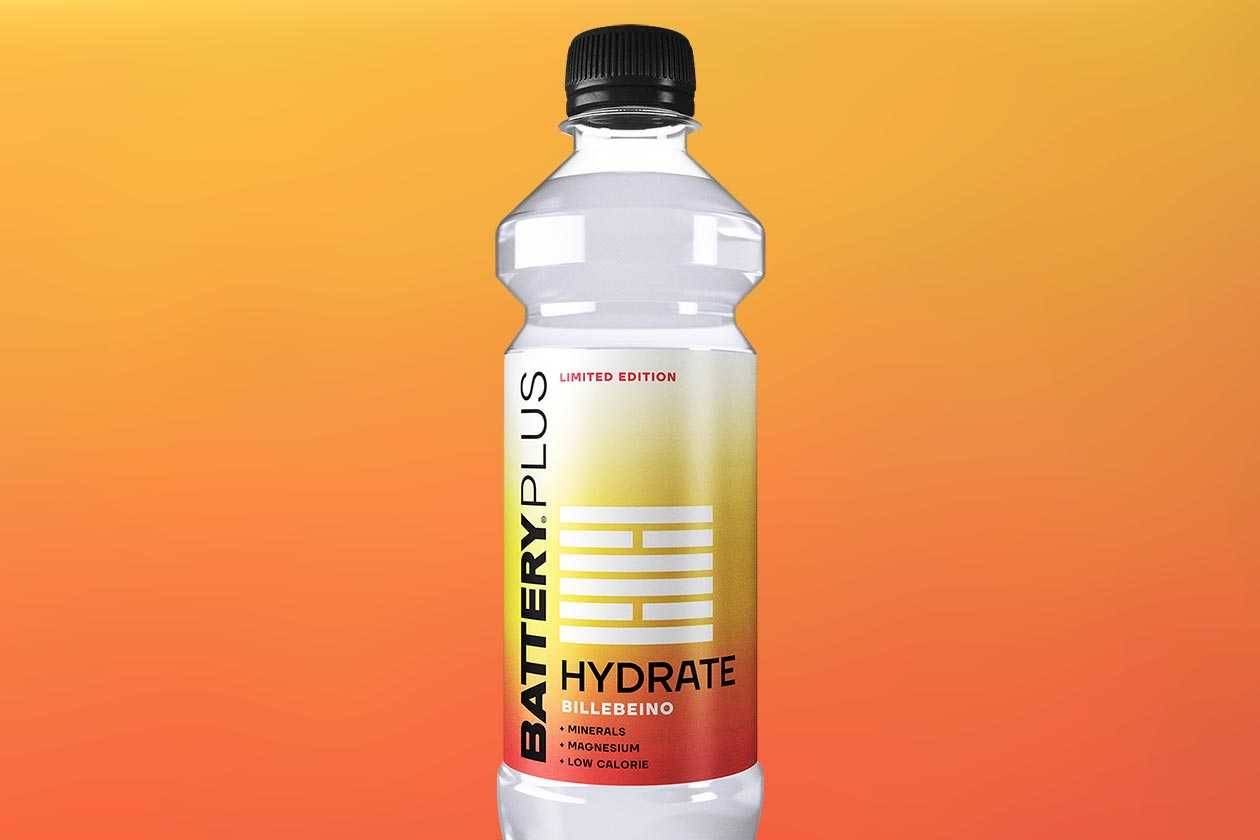 It turns out the functional Battery Plus drinks aren't all the Finnish beverage brand Battery has rolled out to welcome in the year of 2023. We shared everything you need to know about the Battery Plus series yesterday with Battery Plus Focus and Battery Plus Immunity, where the brand offers extra benefits and effects in addition to its usual energizing experience.
Launching alongside Battery Plus Focus and Battery Plus Immunity, there is Battery Plus Hydrate, although unlike those other two, this one comes in a plastic bottle, not a can, it's only around for a limited time, and it's a collaboration. Battery has teamed up with the clothing company Billebeino, also from Finland, and whose logo you can see on Battery Plus Hydrate.
While Battery Plus Focus combines energy and focus, and Battery Plus Immunity mixes energy with immune health, Battery Plus Hydrate rolls together natural caffeine for energy and electrolytes for hydration. The limited edition and bottled Battery Plus product does have caffeine, but significantly less than Focus and Immunity at a relatively light 40mg.
Battery and Billebeino's Battery Plus Hydrate beverage is rolling out to stores and stockists alongside Battery Plus Focus and Battery Plus Immunity in the one Lemon flavor. There is also some nutrition to the energizing hydration drink, whereas Focus and Immunity have next to none, with 14.4g of carbohydrates, practically all sugar at 14g, and 64 calories.