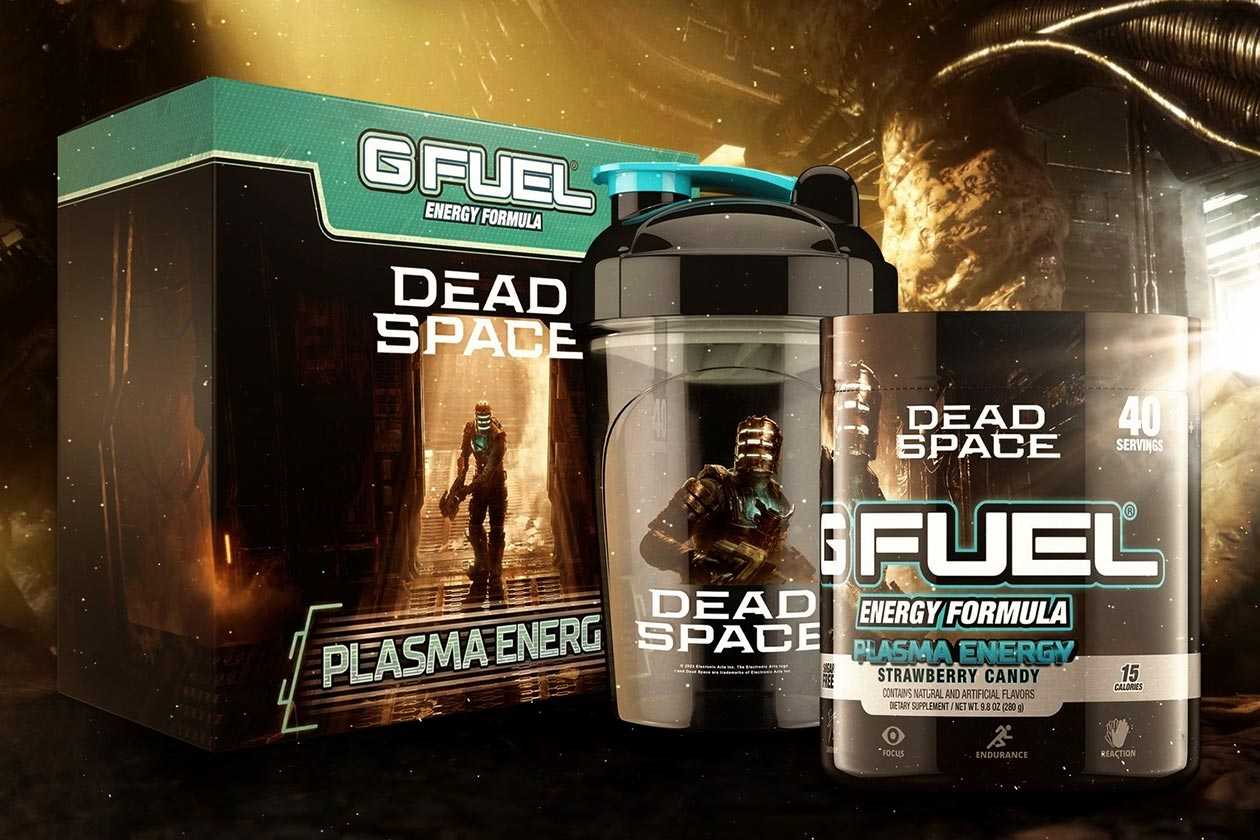 It wouldn't be a week in the world of supplements without something new and exciting from the team at the gaming giant G Fuel. We already posted news on an extension of the brand's Pac-Man collaboration a couple of days ago, where the cherry-themed Power Pellet flavor is coming to the G Fuel energy drink. Today we have another partnership to share; this time, it's between G Fuel and the upcoming video game Dead Space.
Dead Space is a franchise that's been around for a decade and a half, and the latest entry in the series is about to drop, the first in ten years since 2013's Dead Space 3, and it will be simply named Dead Space. G Fuel has put together a flavor collaboration inspired by the soon-to-be-released title named Plasma Energy, which is a sweet and refreshing Strawberry Candy recipe for the brand's signature energy and focus supplement.
Pre-ordering for G Fuel and Dead Space's special edition Plasma Energy flavor is set to begin a week from now over on gfuel.com, although it won't ship until somewhere in the month of March. Dead Space, the game, is coming out a little after that pre-order opportunity opens on the 27th, which is Friday of next week, so you won't be able to enjoy the supplement at the same time as the game unless you wait one or two months.