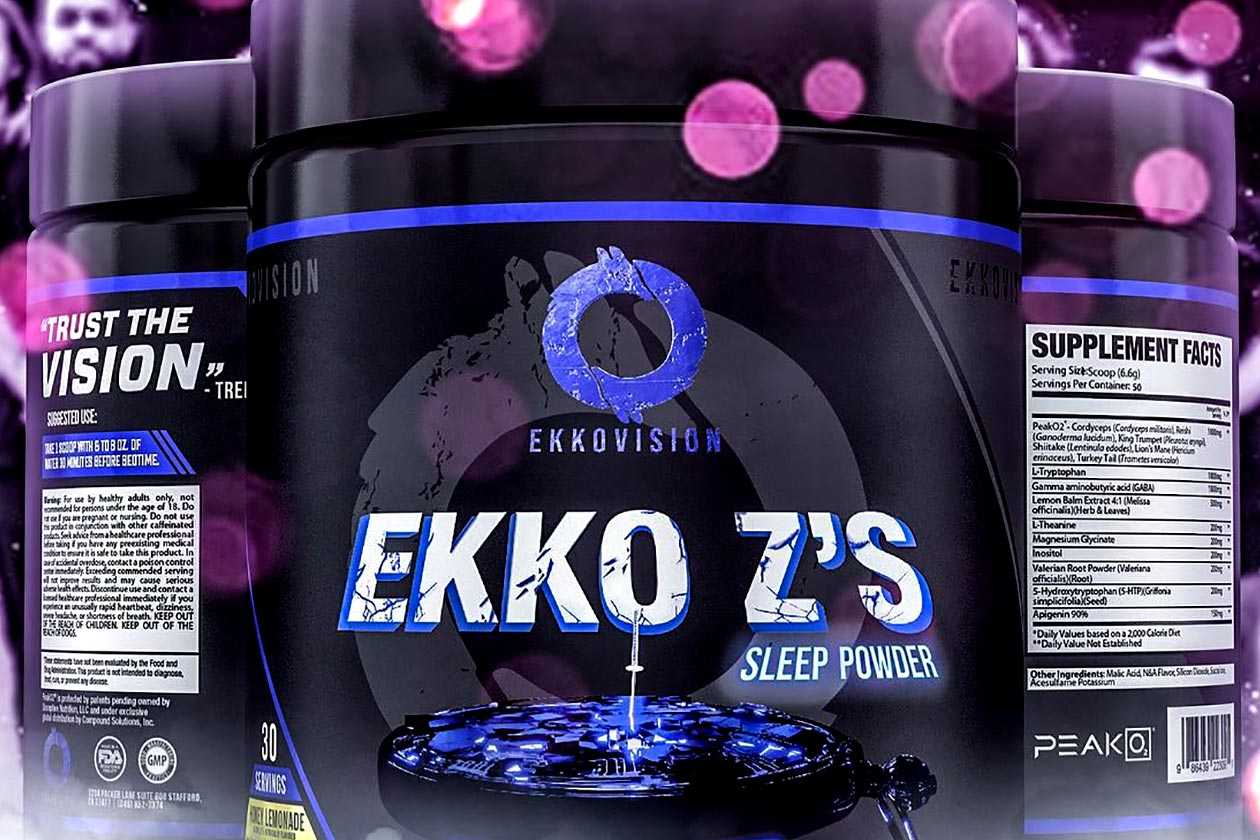 Early last month, the pre-workout specialist and Newcomer Of The Year for 2022, Ekkovision, revealed the formula it was planning to use in a sleep-support supplement. The concept brought together a solid combination of reliable ingredients and dosages, and in a few weeks, it is going to become a reality, as the brand has revealed that the formula will be coming to market as the sleep aid Ekko Z's.
It is worth noting, Ekkovision has made some tweaks to that original combination it shared a month or so ago, although they are only minor changes. You can kind of see the facts panel in the image above with some of the dosages not as clear as we would like, but it does confirm many of the ingredients from that first preview are still in there, including half a gram of lemon balm and a gram of GABA.
Apigenin, theanine, valerian root, and inositol have also remained in Ekkovision's Ekko Z's, with those tweaks we mentioned being half the tryptophan at a gram per serving and some additions on top of everything. The brand has added what appears to be 200mg of 5-HTP, and in place of reishi mushroom and lion's mane, Ekko Z's has the performance-supporting mushroom extract blend PeakO2.
The PeakO2 adds a really interesting twist to Ekkovision's Ekko Z's, turning it into a hybrid nighttime supplement, helping you get a better night's sleep and improving performance and endurance. The upcoming product is arriving in four weeks on Monday the 5th of February in the one Honey Lemonade flavor with 30 full servings a bottle, and directly from the brand's website, it'll be a reasonable $39.99.