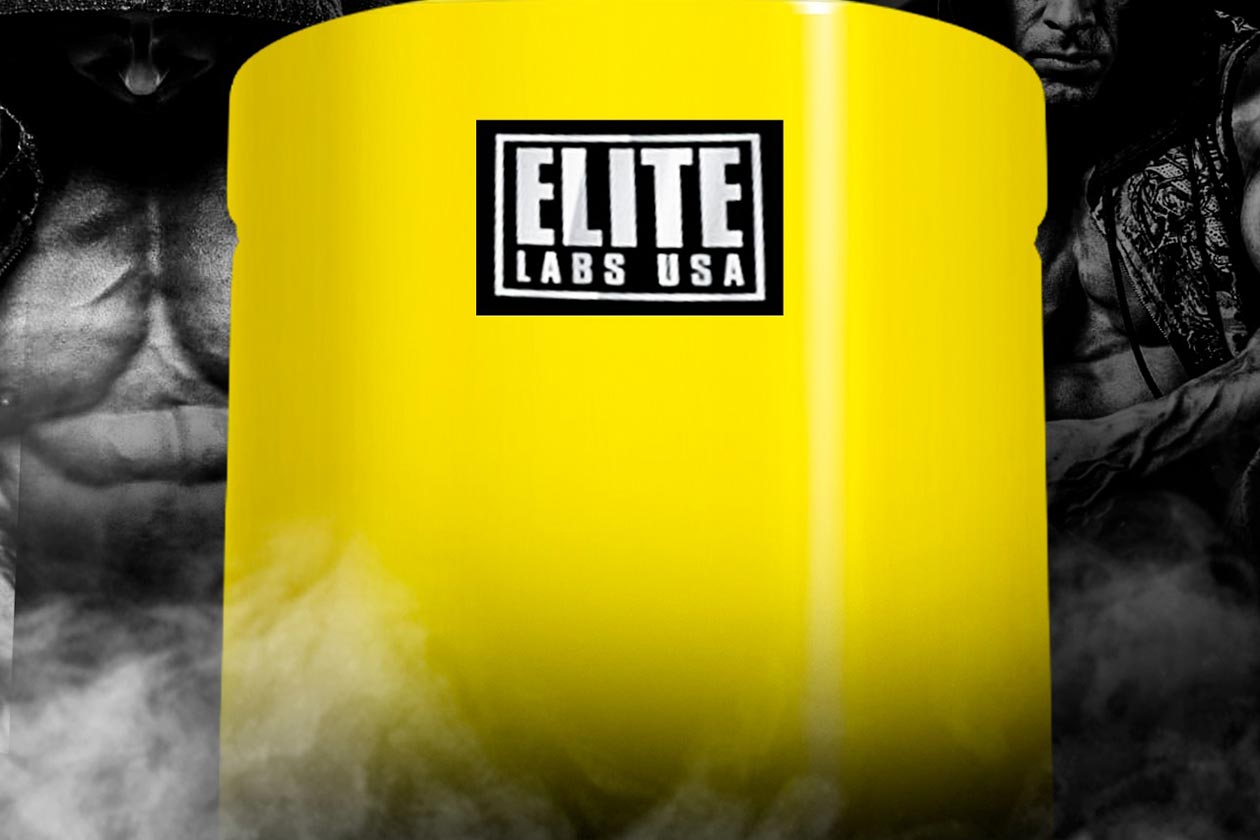 Elite Labs had one hell of a year in 2022, releasing more supplements than we had seen from the brand for quite some time, including Metabolic Amino, Metabolic Burn, Metabolic Test, and the intensely calorie-dense gainer, Metabolic Mass. Continuing that momentum from last year, the busy brand has already started teasing its first new product for 2023, and it has confirmed what kind of supplement it is going to be.
You can see the upcoming product from Elite Labs in the image above, where there is a yellow-labeled tub without any specific details on it to keep everyone guessing. As mentioned, the brand has revealed to us what kind of supplement it is, and it will be an exciting drop. The next item from Elite Labs and shown off briefly in the teaser, is some sort of pre-workout, which is something the brand already has in Pre Rage.
Obviously, the mystery pre-workout will have its points of difference compared to Pre Rage, although the big question is, what features will it have to create that separation? With premium pre-workouts becoming a huge trend in 2022, that is our first thought, and it would certainly be interesting to see. Either way, Elite Labs looks to be starting the New Year as strongly as it finished last year, setting up for another top performance.