1 week ago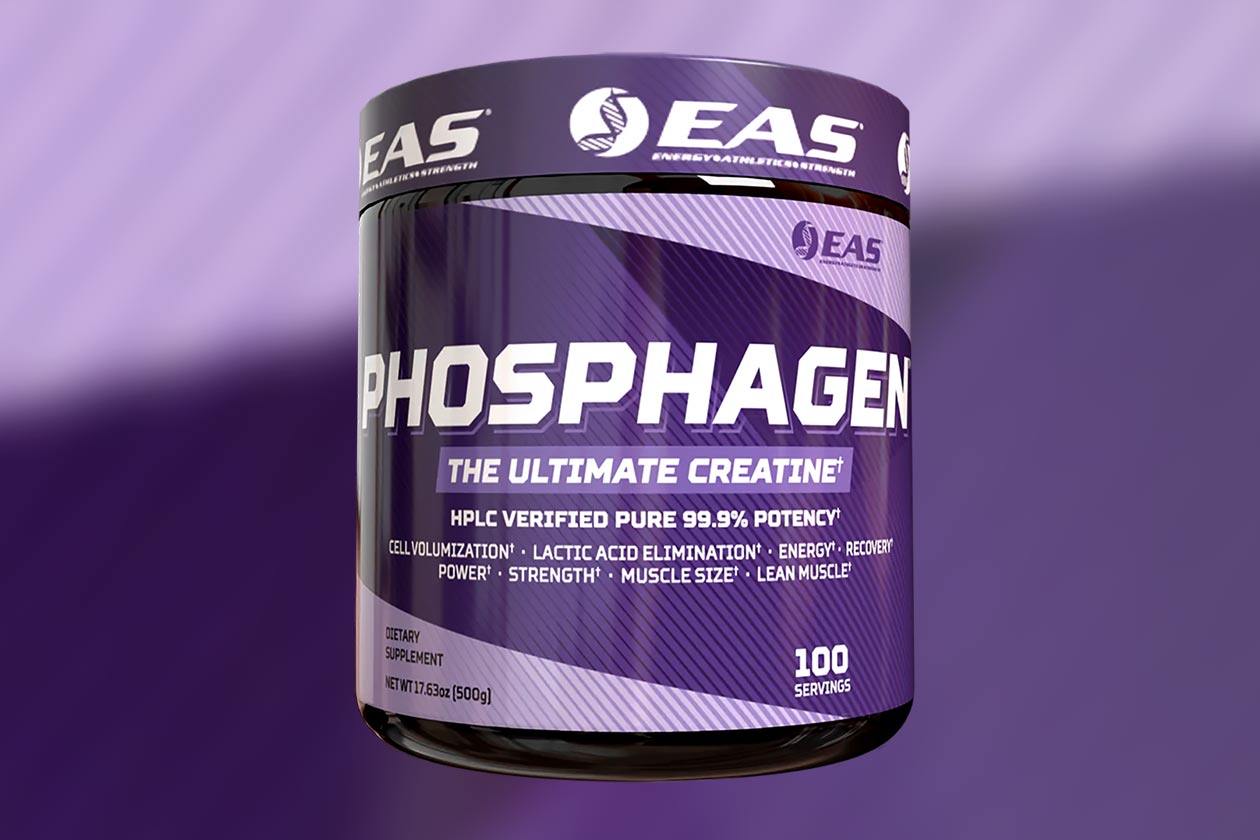 After its abrupt discontinuation in the middle of 2018, last year, Hi-Tech Pharmaceuticals brought back the iconic legacy sports nutrition brand EAS. It started the return with the resurrection of EAS' legendary meal replacement Myoplex, and it kept the original format of the well-known supplement, putting each of its servings into compact and convenient sachets.
In the debut of EAS under Hi-Tech Pharmaceuticals, it was confirmed more notable products from the brand's past, like Myoplex, would be coming down the pipeline, including the amino Muscle Armor and muscle builder Betagen. To start the year, Hi-Tech has followed through on that promise, bringing back one of the most famous EAS supplements to come to market.
Now available from Hi-Tech Pharmaceuticals and its EAS lineup is Phosphagen, and it stays true to the original, featuring just tried and true creatine monohydrate to support muscle strength and size. The product is available in two large sizes, a 500g tub with 100 full servings of 5g of creatine monohydrate, then an even bigger 1kg option packing a huge 200 servings.
To make it easier to take EAS' return of Phosphagen, Hi-Tech Pharmaceuticals has produced it in an unflavored powder, so you can throw it in with your pre-workout or post-workout protein shake. You can grab the supplement straight from Hi-Tech's online store, where the 100-serving Phosphagen will cost $49.95, and the twice-as-large 200-serving is $79.95.