1 week ago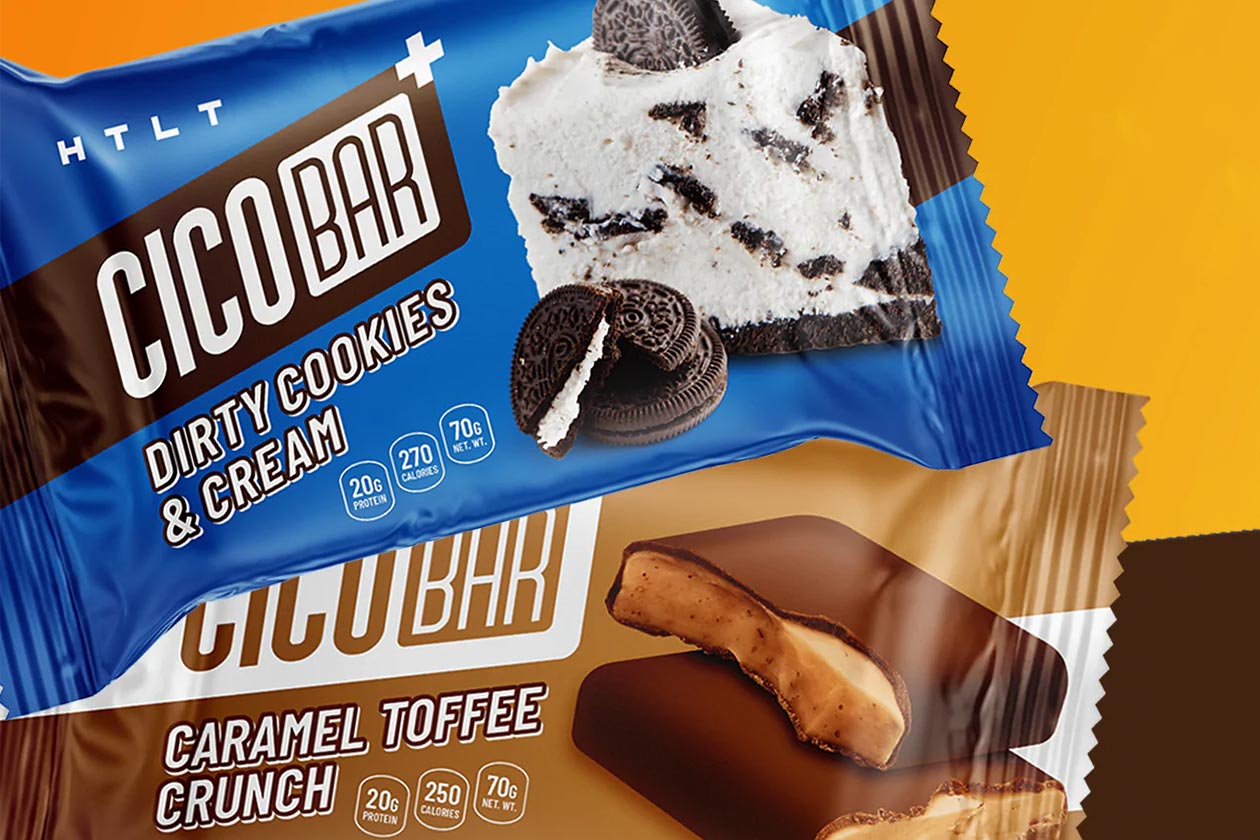 It wasn't that long ago that Greg Doucette's brand and nominee for Brand Of The Year in 2022, HTLT, relaunched its original protein snack, the CICOBar. The new version was said to be bigger, softer, and tastier, so improving in almost every area you could want, and the larger size did bring a change in the nutrition with a more typical 20g of protein, much higher carbohydrates at 31g, and around 220 calories.
HTLT has introduced a spin-off of the CICOBar called CICOBar+, which is the same size as the regular version but with a higher focus on flavor, an even softer consistency, and more calories. Basically, it's more enjoyable in taste and texture at the expense of more calories at 270. You do still get the same amount of protein as the CICOBar at 20g, with the brand giving it the nice tagline of "more building than last time".
The flavors available for HTLT's CICOBar+ are not the same as the CICOBar, with two options to choose from in Dirtier Cookies & Cream and Caramel Toffee Crunch, neither of which are on the CICOBar menu. Despite that gourmet approach to flavor and consistency and the delicious heightened calories, the CICOBar+ doesn't cost any more than its leaner counterpart at $35.99 for a box of a dozen protein bars.