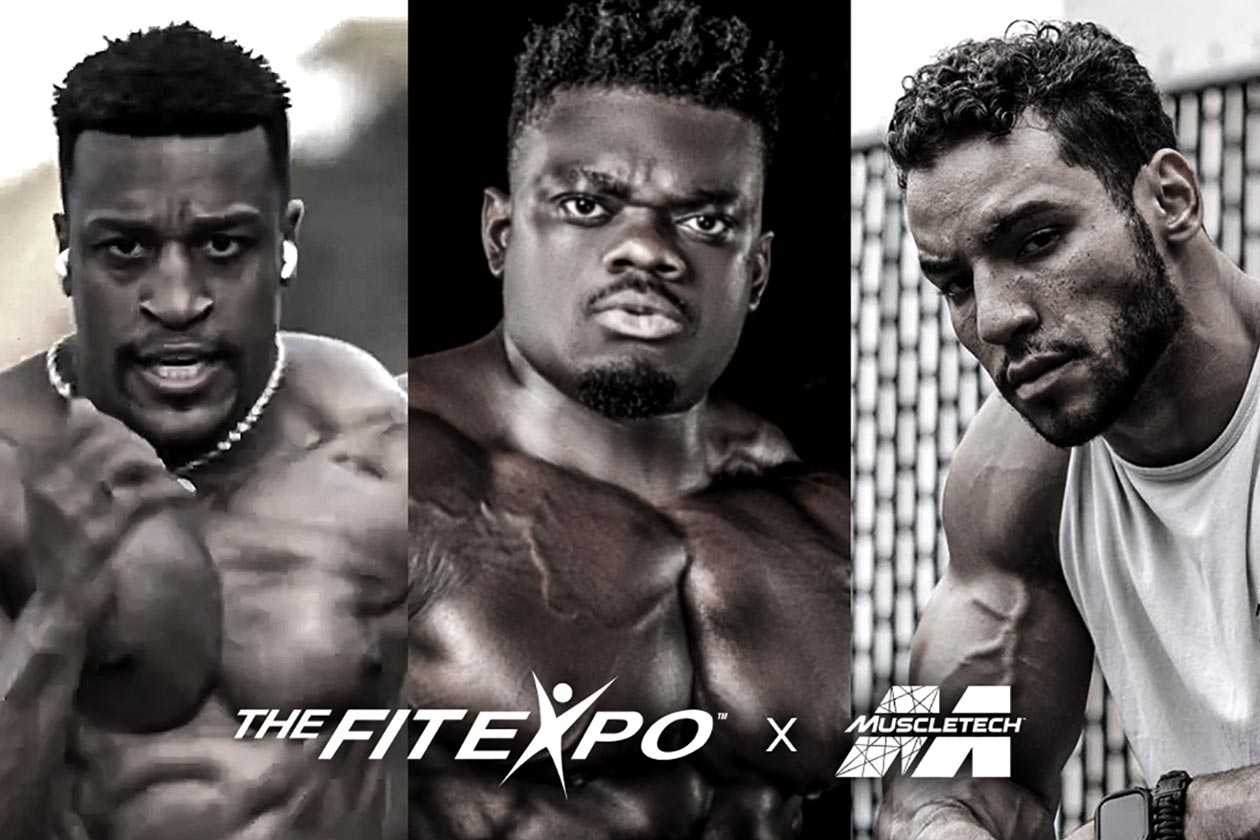 Over the last few months, the legacy sports nutrition brand MuscleTech has made a massive push in almost every area, putting its name in front of many individuals and audiences. It progressed all the way to the grand final of our 2022 Protein Wars, it created a lot of noise with its innovative Enfinity-fueled supplements EuphoriQ and Burn iQ, and it made a major return to the Olympia Expo having one of the largest booths there.
Moving into 2023, MuscleTech is continuing that drive and push, and attending the first significant sports nutrition expo of the year, in the LA Fit Expo, taking place this weekend. This is actually going to be the first time the long-running supplement company will be exhibiting at the LA Fit Expo, and if you're going, it'll be a booth worth visiting. Muscletech is bringing an unmissable display, deals, and EuphoriQ and Burn iQ samples.
Many of MuscleTech's premier athletes will be attending and representing at the LA Fit Expo, including recent Mr. Olympia competitor Blessing Awodibu, and notable fitness influencers Ashton Hall and Josh Manoi. The LA Fit Expo is, again, going down this coming Saturday and Sunday in the South Halls of the Los Angeles Convention Center, and you'll find Muscletech right near the entrance, in fact, just as you walk in at #907.