2 weeks ago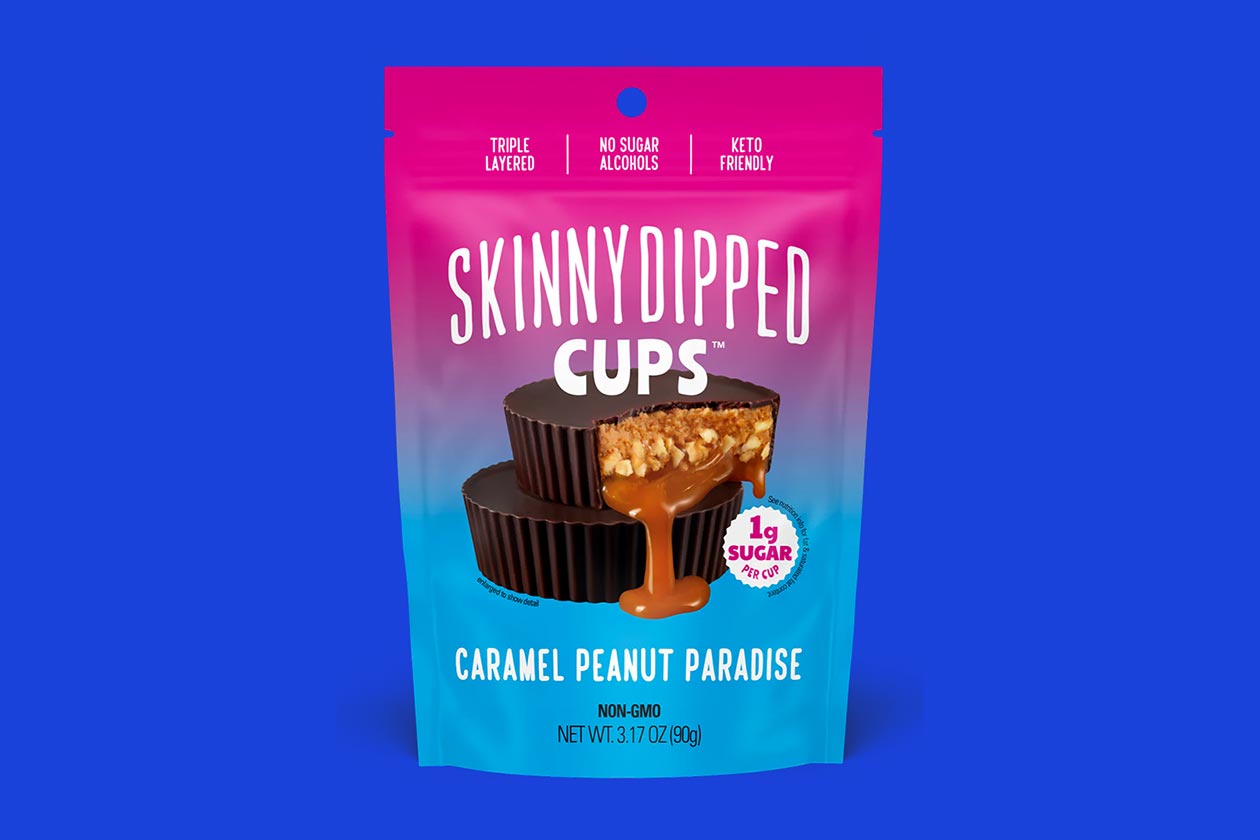 The functional brand SkinnyDipped, known for its delicious chocolate-dipped nuts, has come out with a completely new flavor for another one of its delectable creations. While the nuts are the star of the Skinny Dipped family, it also has the mouthwatering chocolates SkinnyDipped Bites and the low sugar, keto-friendly peanut butter cups SkinnyDipped Cups.
It is SkinnyDipped's twist on the classic peanut butter cup that has been given some attention this week, expanding on its previously two-piece menu of Milk Chocolate Peanut Butter and Dark Chocolate Peanut Butter. The brand has put together a flavor named Caramel Peanut Paradise, featuring a more complex experience than the other options with a layer of peanut butter, crunchy peanuts, and gooey caramel wrapped in chocolate.
Despite looking incredibly delicious, the new Caramel Peanut Paradise SkinnyDipped Cups are lower in sugar than the Milk Chocolate and Dark Chocolate flavors with just a gram a cup, 2.2g of net carbohydrates, 2g of protein, 6g of fat, and 70 calories. It does indeed look like quite the treat, and it is available on Amazon at $22.99 for a bag of six individually wrapped cups.