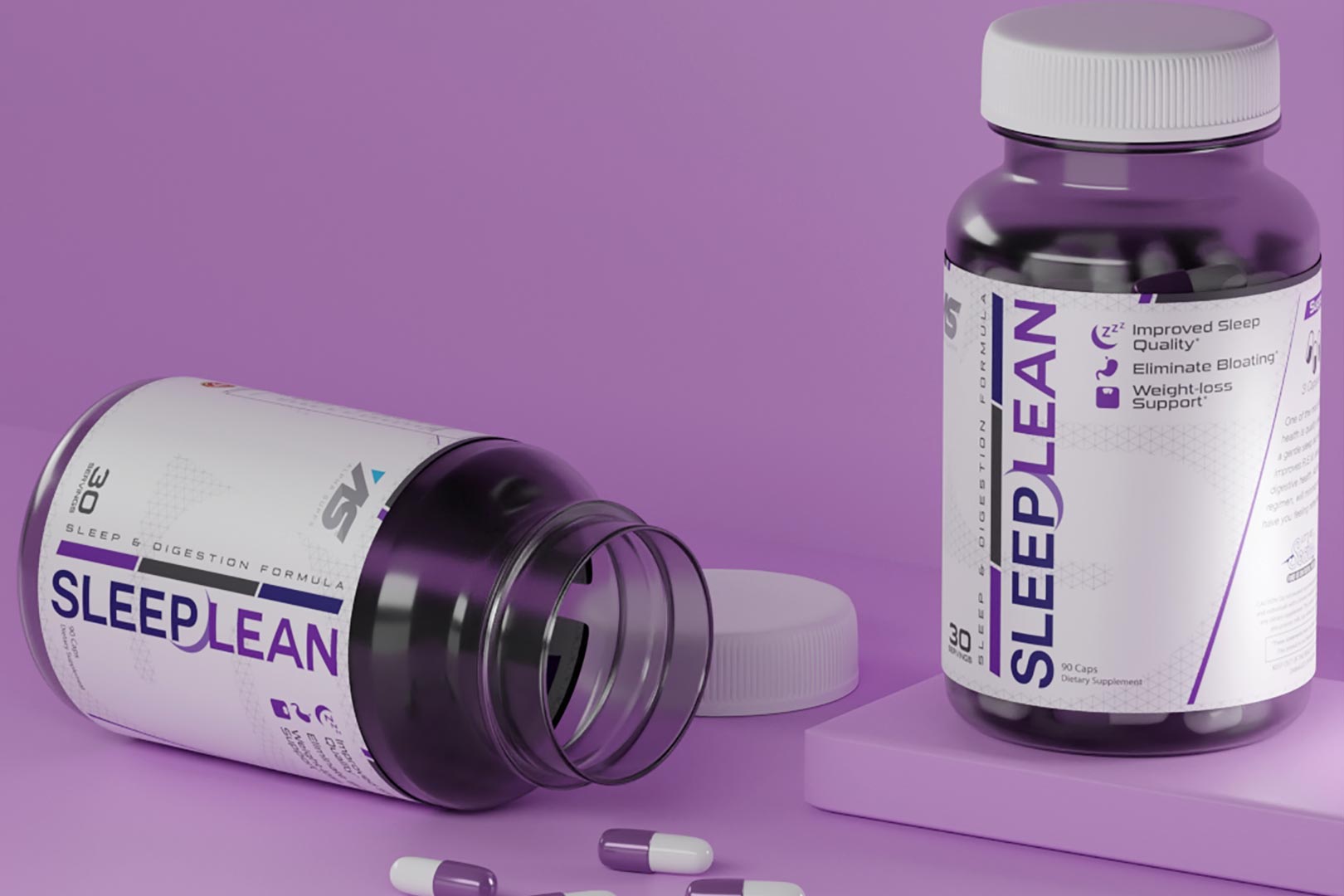 Growing sports nutrition competitor Alpha Supps has expanded its gradually growing selection of supplements into a completely new space this week, and it's something we've seen a lot of over the past year. Now available from the brand is a sleep-supporting product, which, again, is something we've seen from many companies recently, most of them utilizing the incredibly effective Zylaria.
Alpha Supps' entry into the category of sleep supplements is named Sleep Lean, and as you might be able to gather, it has a bit of a hybrid approach. The brand brings together ingredients, of course, to help get you to sleep but also support weight loss. There is an even amount in there for the two title benefits, reinforcing it is a hybrid product aiming to cover two key areas instead of one.
You can see the complete formula behind Alpha Supps' Sleep Lean in the facts panel above, with the common sleep ingredients melatonin at 5mg, 25mg of 5-HTP, and GABA, but at a relatively light 400mg. Then to help with weight management, you get 200mg of apple cider vinegar, 100mg of garcinia, three mushroom extracts in shiitake, reishi, and maitake, and additionally, for gut health and digestion, there is psyllium husk fiber and five billion CFUS of probiotics.
Sleep Lean is certainly not your typical competitor in the category of sleep supplements, and an intriguing angle to take considering its Alpha Supps' entry into this side of the sports nutrition space. You can purchase it straight from the brand's online store at $39.99, and you do get the usual 30 servings a bottle. That price is before any ambassador coupons, and you currently comes with free shipping.