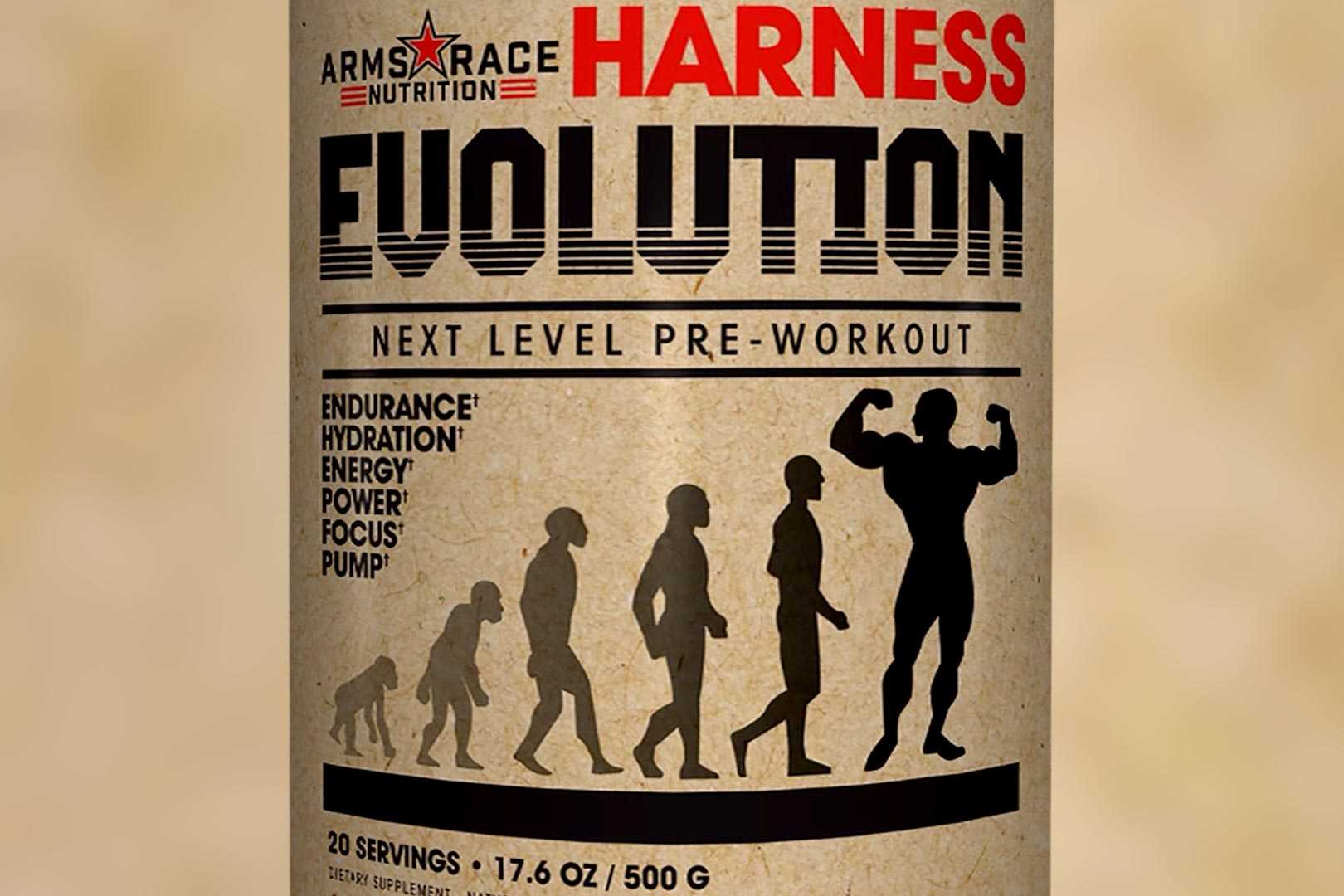 Harness Evolution is Arms Race Nutrition's premium pre-workout, a more advanced supplement compared to its long-running, original competitor in the category, simply named Harness. The reputable brand confirmed the product was coming at the end of last year, and since then, we've been excited to see what kind of ingredients and dosages are packed into it, which we finally have for you this week.
Arms Race Nutrition has indeed stepped up its pre-workout game in Harness Evolution, filling it with more premium ingredients and hefty dosages, basically giving you more to support the core pre-workout benefits. Similar to the brand's regular pre-workout, Harness Evolution is built to support energy, focus, pumps, power, hydration, and performance, again, with a more robust formula.
Many of the key ingredients in the original are in Harness Evolution; in fact, all but one of them has made the trip, ViNitrox being the one left out. The brand hasn't just carried the components over; it's tweaked almost all of their dosages. Evolution comes with double the performance-powering beta-alanine at 6.4g a serving, twice the tyrosine at 2g, 20% more pure citrulline at 6g, and the same elevATP, citicoline, and huperzine.
As well as increasing the dosages of those ingredients mentioned, to drive home that premium pre-workout experience, Arms Race Nutrition has added several other components. Going alongside the citrulline, to further enhance pumps you get 1.5g of Nitrosigine, 254mg of VasoDrive, and 2.5g of betaine. Then for even better energy and focus the brand has added SantEnergy and 100mg of CognatiQ.
For those wondering, the caffeine has remained pretty much the same for Harness Evolution as what you get in Harness, but a slightly different balance of sources with 300mg of anhydrous and 105mg from longer-lasting ZumXR. With all of the features that have remained and been improved, and the additions, Evolution should be a familiar but clearly better experience for fans of the original.
Harness Evolution is still set to launch sometime in the early stages of March with 20 full servings per tub, which is the same amount of maximum workouts you get in Harness. Arms Race Nutrition is launching its premium pre-workout in three flavors, and the price will match the formula. The last we heard on the cost of the supplement was $59.99, so a 33% jump from the regular Harness.