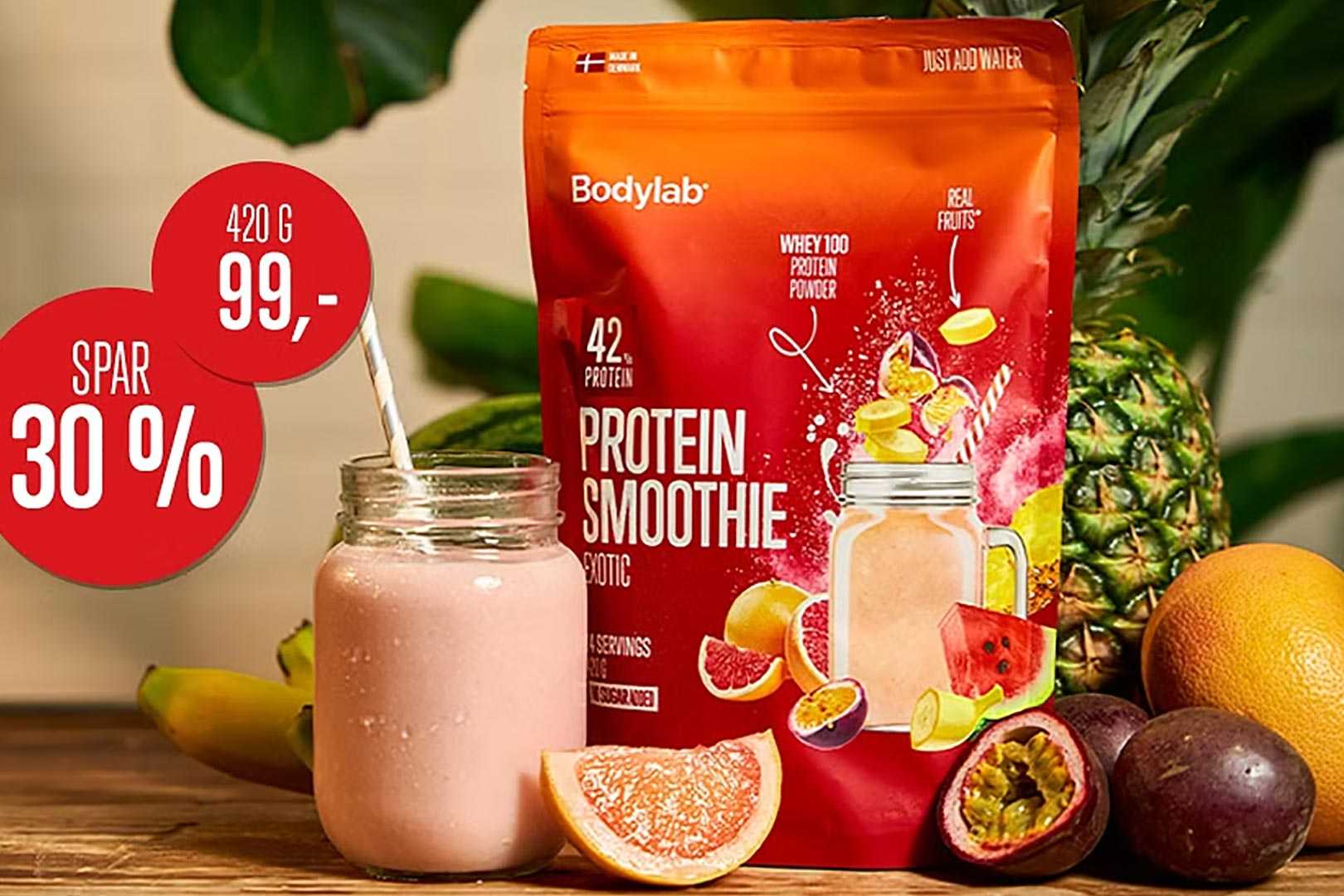 Three weeks ago, the Denmark-based company Bodylab debuted its delicious candy-style protein bar in the Impossible Protein Bar. Bodylab is back in the headlines today for a new flavor of its convenient and nutritious Protein Smoothie. As its name describes, the product is a powdered version of what you would typically throw into a delicious smoothie.
Bodylabs' Protein Smoothie already had a well-rounded menu consisting of Berry, Fruity, and the vegetable-filled flavor with a fruity twist, Greenie. The new flavor the brand has added to the supplement's menu is named Exotic. Bodylab describes the fourth flavor of Protein Smoothie as a mix of mango, pineapple, passionfruit, watermelon, banana, and grapefruit.
A 420g bag of Bodylab's Protein Smoothie usually costs 149DKK ($21.44USD) but is currently on sale for 99DKK ($14.25USD), so for those after a convenient and nutritious snack, or those that are already fans of Protein Smoothie, it's a worthwhile sale. To top it off, Bodylab is currently offering free shipping on purchases over that discounted Protein Smoothie price.