Castle Cartel made its debut last year with the promising muscle-building supplement Toxic Masculinity, featuring a solid set of ingredients, such as a gram of the higher concentrated 40% turkesterone, mucuna pruriens, and 600mg of premium CellFlo6. The brand is now approaching the launch of its second product following its preview of it in December, with the packed-out stimulant-free pre-workout Toxic Vascularity.
Similar to Castle Cartel's first supplement, Toxic Vascularity brings together a reliable set of ingredients and some solid dosages, including the appearance of some components from Toxic Masculinity. Despite Vascularity being a pre-workout, the brand has added a gram of the turkesterone source ajuga turkestanica, and CellFlo6 at 300mg, with again, both of those being from Castle Cartel's Toxic Masculinity.
Turkesterone and CellFlo6 are, of course, not the only ingredients in Castle Cartel's pre-workout; it has many others, with Himalayan salt, Cocomineral coconut water, 2g of betaine, and 3.5g of beta-alanine for hydration and performance. Then for focus, you get huperzine and a huge gram of alpha-gpc, then to power pumps, 2g of GlycerSize glycerol, a sizeable 8g of citrulline malate, premium Amentopump, and pine bark.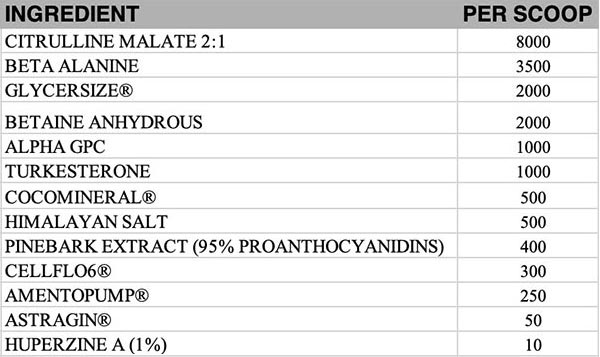 Castle Cartel wraps up everything in Toxic Vascularity with 50mg of the ever-present AstraGin to improve and enhance absorption of the formula for better efficacy. The brand brought together an intriguing blend of ingredients for Toxic Masculinity, and it seems as though it's done it again in Vascularity as well as adding that interesting twist, as we've actually only seen a couple of pre-workouts infused with turkesterone.
The newcomer Castle Cartel is planning to launch Toxic Vascularity and brings its total number of supplements to two within the next few weeks, and being an internationally distributed company; it'll be available in the brand's two major markets or Australia and the UK and Europe. We suspect the price of Vasularity will be around the same as Toxic Masculinity, with 25 servings per tub in an Apple and Raspberry flavor.