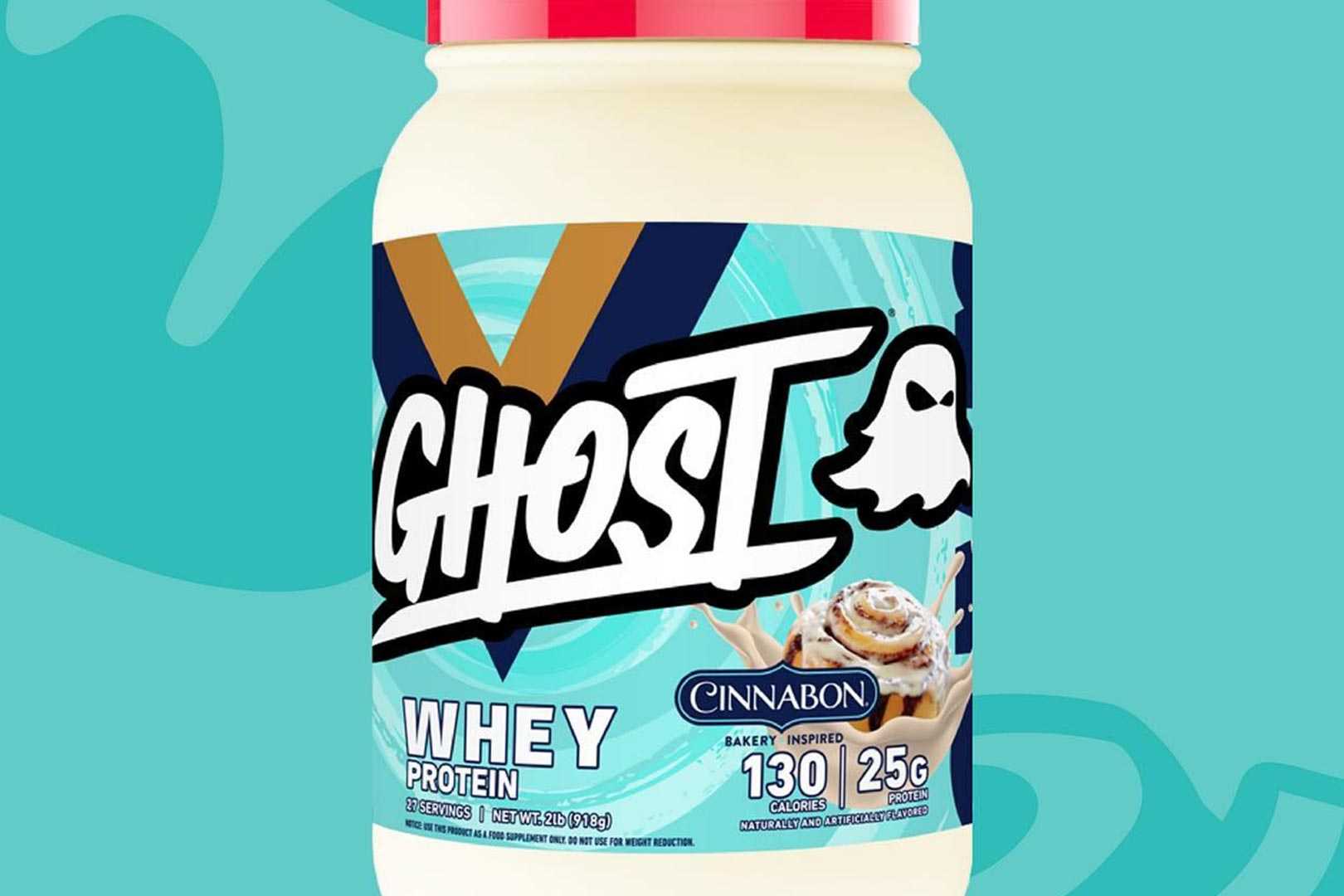 Ghost already made plenty of noise earlier today when it announced an exciting collaboration with the legendary cinnamon roll company Cinnabon, which is made using its signature ingredient. The product unveiled only a few hours ago was an authentic Cinnabon cinnamon roll flavor of the brand's typically tasty plant-based Vegan Protein, and it uses Cinnabon's exclusive Makara cinnamon powder.
We were curious that Ghost put together a collaboration of this size for its vegan-friendly protein powder, as opposed to its more traditional whey-based Ghost Whey, but as it turns out, it's coming to both. Shortly after revealing its Cinnabon Ghost Vegan, the lifestyle supplement company has gone ahead and announced another authentic flavor put together in partnership with Cinnabon for Ghost Whey.
Like the Cinnabon Ghost Vegan, the Ghost Whey version of the Cinnabon cinnamon roll-inspired flavor is made with Makara cinnamon, and it comes with the product's typically lean nutrition profile. Every serving of the authentic collaboration provides 25g of protein — 12.5g from whey isolate, 10g from whey concentrate and 2.5g from hydrolyzed whey — 4g of carbohydrates, a gram of fat, and 130 calories.
Ghost is planning to launch its Cinnabon Ghost Whey alongside the plant-based alternative Cinnabon Ghost Vegan in a little more than one week on the first day of March. The collaboration with the world-famous cinnamon roll will be available worldwide, going live in Ghost's home US online store, its website servicing the UK and Europe, and au.ghostlifestyle.com for its fans in Australia and New Zealand.