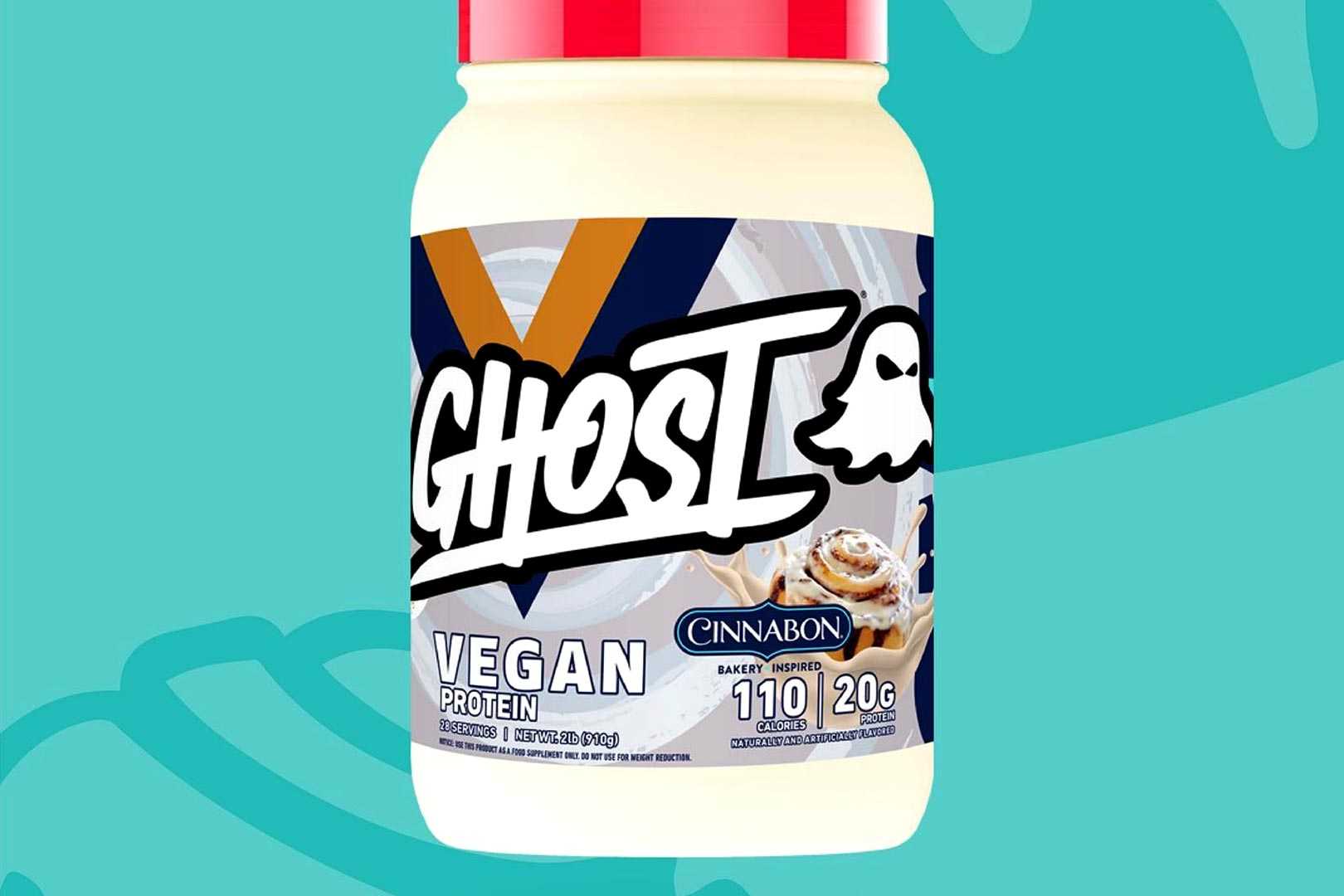 Just when we thought Ghost was done with the fun and exciting flavor collaborations for a bit, it has come out with yet another announcement, and this one sounds just as, if not more interesting than the others. Last week the lifestyle supplement company unveiled a Bomb Pop-inspired FaZe Pop flavor, put together in partnership with FaZe Clan, for the tasty energy drink Ghost Energy and the gaming-specific Ghost Gamer.
To keep the momentum rolling and potentially make it even stronger, Ghost has revealed that on the first day of next month, precisely one week after the two FaZe Pop drops, we are getting an authentic Cinnabon flavor of Ghost Vegan. The product is inspired by the legendary, world-famous Cinnabon cinnamon roll, and to ensure it comes through on its authentic flavor, the brand uses Cinnabon's own Makara cinnamon.
The nutrition profile on Ghost's Cinnabon Ghost Vegan is led by a strong 20g of protein per serving, followed by 6g of carbohydrates, zero sugar, half a gram of fat, and 110 calories. Once again, the authentic Cinnabon collaboration is coming to market on the first day of next month, and to go with the world-famous inspiration, the product is getting a worldwide launch, hitting Ghost's US, Europe, and Australian websites.