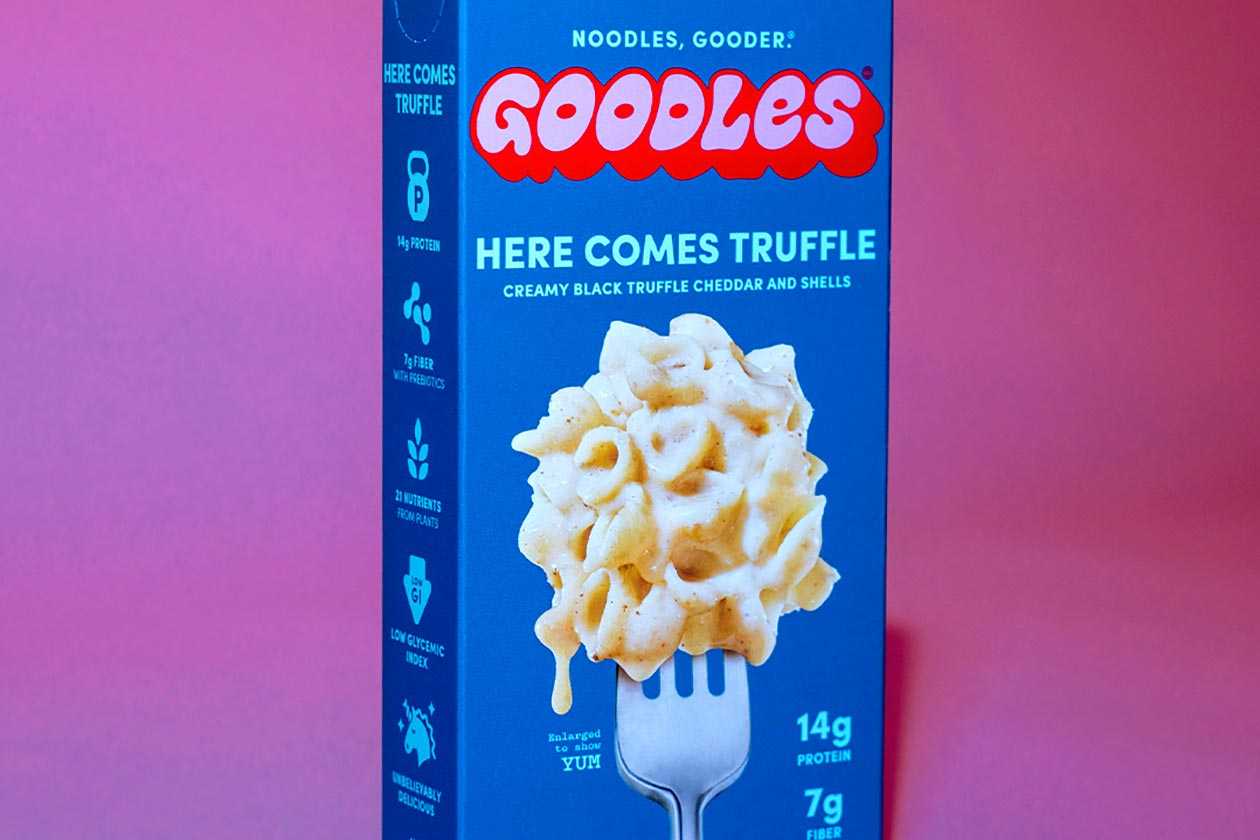 Goodles is a functional company from Wonder Woman herself, Gal Gadot, that brings a better-for-you twist to classic noodle dishes, or as Goodles puts it, "Noodles, Gooder." The product debuted in a variety of four different flavors, and if you're a fan of the food, they're worth trying, as they taste damn good to the extent that you would have trouble telling it apart from lower protein and higher sugar noodles.
Since the launch of Goodles, the brand has expanded its availability and lineup, moving into the retail giant Target, releasing its vegan-friendly Vegan Is Believin' flavor, and dropping the limited hatch chile popper mac option called Down The Hatch. This week the brand is back at it, announcing the coming of another flavor extension for its gooder noodles, and as far as we know, this is not a limited edition.
Arriving soon at Gal Gadot's Goodles is Here Comes Truffle, a shell noodle filled with deliciously creamy black truffle cheddar, providing 14g of protein per serving, 7g of fiber, and the product's signature selection of added nutrients. You'll be able to grab it soon straight from the brand's online store, where Goodles has great purchase options in bundles of four and 16 boxes in single flavors and variety bundles.