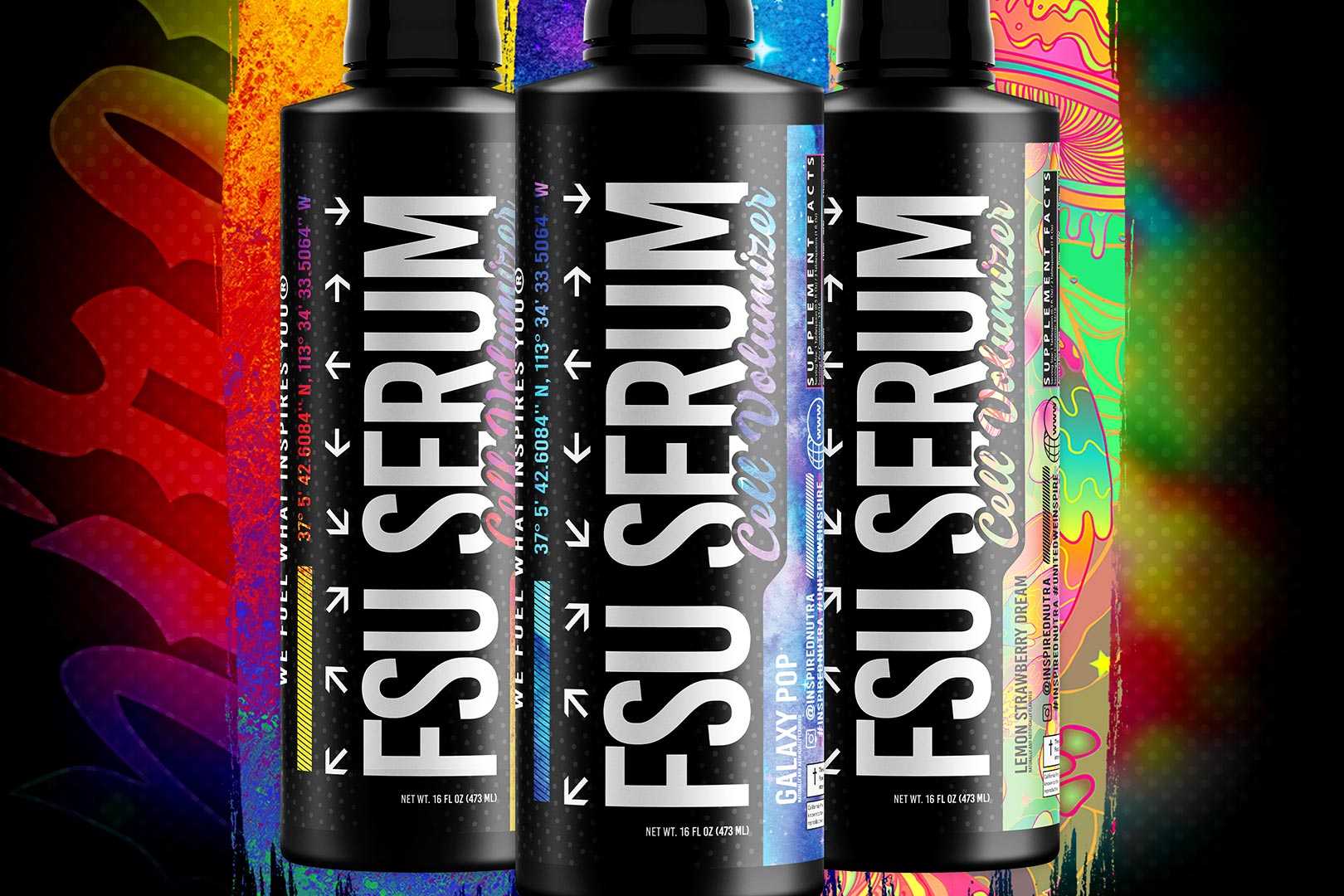 Following on from its liquid spin-off of the weight loss supplement Ember in Ember Serum PM, the team at the reputable Inspired is doing a similar sort of thing for its stimulant-free pump pre-workout, FSU. The sports nutrition brand has created FSU Serum, and like Ember Serum, it comes in liquid format, although on this occasion, similar to the original, FSU Serum is not designed for a different time of day; it is indeed a pre-workout.
Inspired's FSU Serum is all about cell volumization and muscle pumps, and that is incredibly clear in the formula. Being in the uncommon format that it is — a bulk bottle of liquid — the brand has taken the opportunity to give you a huge dose of glycerol. Every serving of FSU Serum provides a hefty 20g of GlycoClear glycerol, a dose you would never get in a powder supplement due to the immense and unavoidable clumping.
While 20g of GlycoClear food-grade glycerol is plenty for a pump-powering pre-workout, that's not all that's in the FSU spin-off. The liquid format FSU Serum also comes with a solid 2g of NO3-T betaine nitrate and 200mg of sodium from sodium chloride. The product should have no problem delivering on its promise of better pumps, but with such a simple formula, you can stack this with FSU or DVST8 for even more fun.
Inspired is launching its versatile, pump-enhancing, and glycerol-fueled FSU Serum in a couple of weeks on Wednesday, the 15th of March. It'll have 16 maximum servings a bottle in three flavors, including Lemon Strawberry Dream. For those that don't want to wait until the release date, the brand will be walking the Arnold Sports Festival this weekend, and if you're one of the first to spot them, you'll get a free bottle.