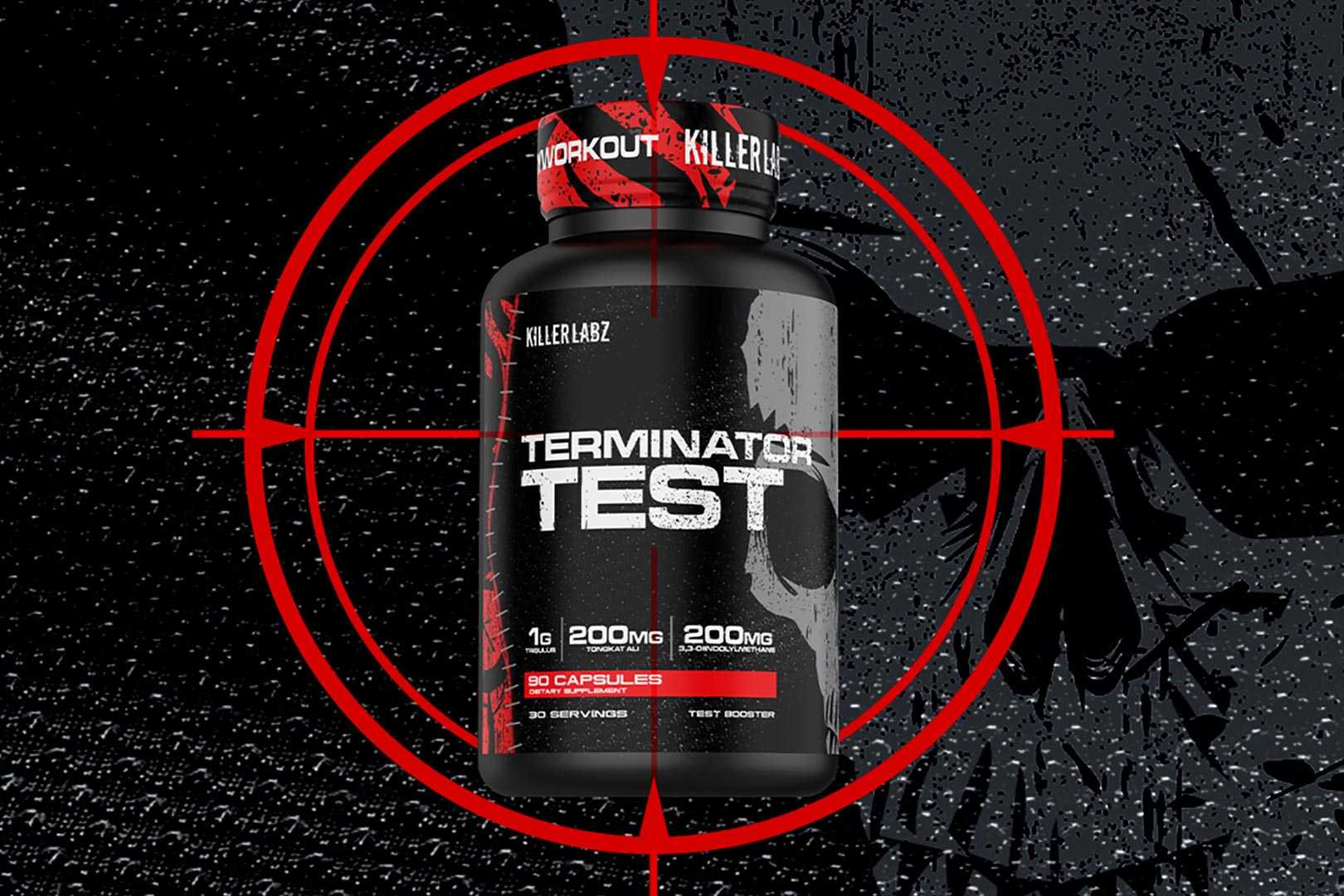 Killer Labz is continuing its return and rebuild this week after the launch of two muscle-building supplements, including the tweaked turkesterone product Killer Turk and a rebranded Laxobulk. The supplement in the spotlight this time around is another muscle-building formula, in the testosterone booster Terminator Test, and like a few other items under the Killer Labz rebrand, there are some changes in this version.
Terminator Test has been a part of the Killer Labz family for quite some time, and as mentioned, it is a testosterone booster, and as the brand is known for, it packs a solid set of ingredients. The rebranded product has many of the same components and dosages as its predecssor, including 1,000iu of vitamin D3, 5mg of zinc, a gram of tribulus, 150mg of epimedium, and 10mg of black pepper for better absorption.
Where the couple of changes come into play is Killer Labz has swapped mucuna pruriens for 200mg of longjack, another popular testosterone boosting ingredient, and instead of 100mg of dehydroabietic acid primarily for estrogen control, there is 200mg of DIM for the same purpose. Altogether the components aim to boost testosterone, control estrogen, and support hormone health, to in turn, help with building muscle, increasing strength, and weight management.
Killer Labz is planning to release its revamped Terminator Test shortly, although once again, Killer Turk and Laxobulk did drop last week, so the brand has a lot going on. Terminator Test can actually be stacked with both of those recently released supplements for a solid muscle-building stack, and there won't be any overlap, as Killer Turk and Laxobulk are mostly standalone products with turkesterone and laxogenin.