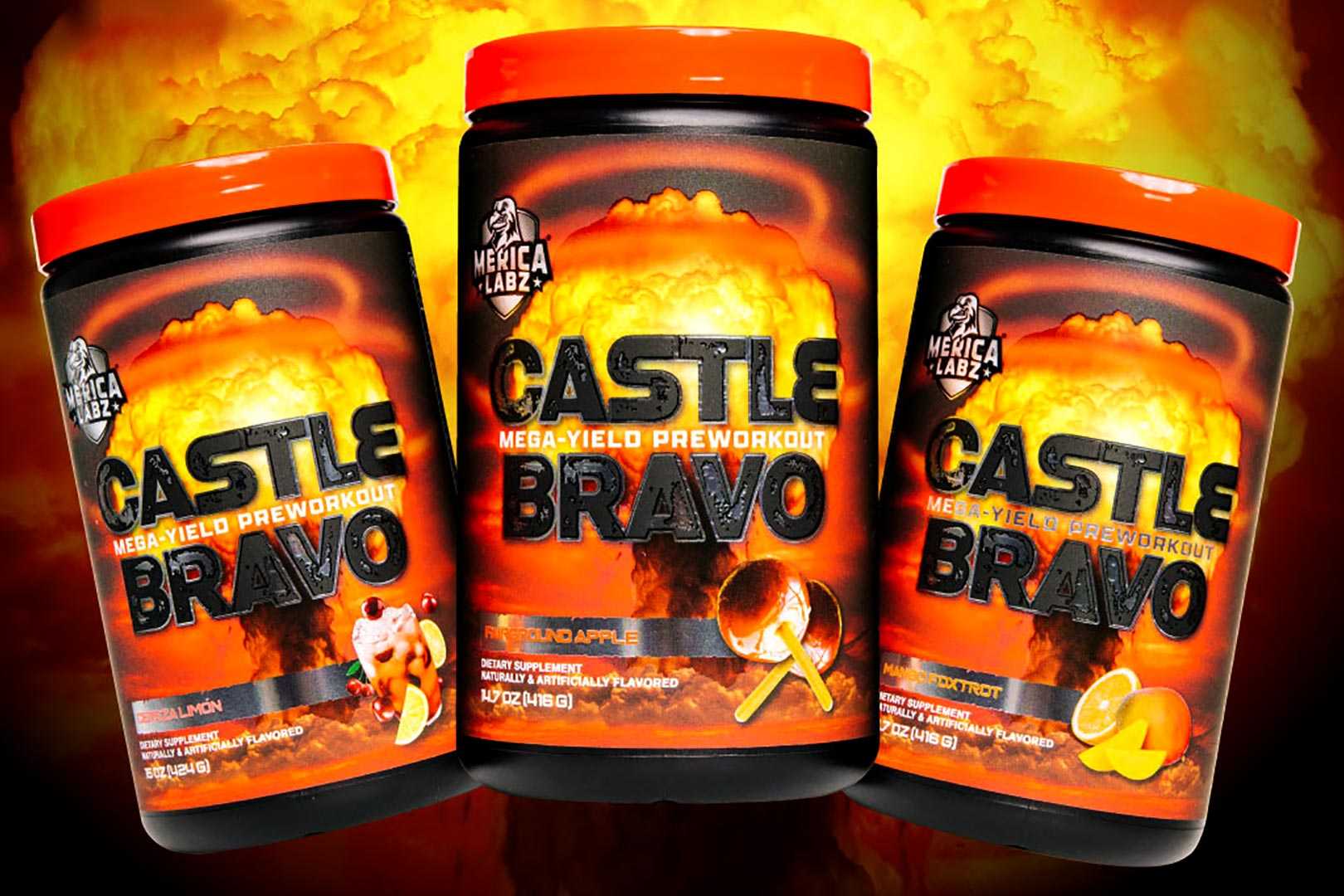 'Merica Labz has become a bit of a pre-workout specialist, with most of the releases we've seen from the brand over the past 12 months or so, indeed being pre-workouts. Around the middle of last year, we got the thermogenic-enhanced competitor Red, White and Boom Napalm Edition, then the extreme-stimulant formula F-Bomb, and to close out 2022, the brand dropped the stimulant-free F'n Pumped.
The patriotic 'Merica Labz is introducing Castle Bravo this week, another powerhouse pre-workout the brand describes as a "mega-yield" supplement. Castle Bravo is equally as loaded as the likes of F-Bomb, although its focus is not an intense level of energy and stimulation. This product appears to have more attention on supporting performance and endurance, and enhancing mental focus.
'Merica Labz Castle Bravo has a couple of ingredients to drive blood flow and muscle pumps with a hefty 7g of pure citrulline and 250mg of pine bark. Next, you have its handful of performance-powering components, including 3.2g of beta-alanine, a full 2g of the premium PeakO2 blend of mushroom extract, and 150mg of elevATP.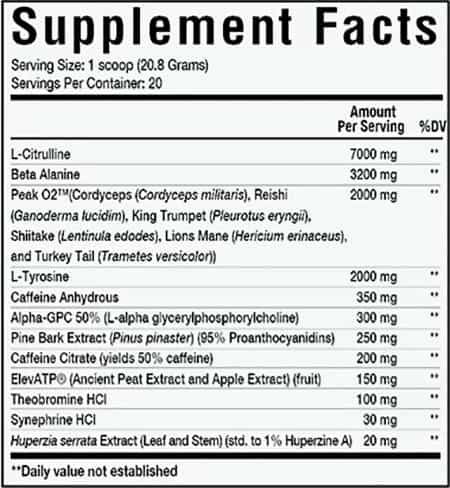 Rounding out the formula in the Castle Bravo pre-workout are several ingredients for focus in 2g of tyrosine, 300mg of alpha-gpc, and huperzine a; then, to elevate energy, there is 350mg of the classic caffeine anhydrous. Altogether, it really does come off looking like a more performance and endurance-centric experience, plus a nice mental drive, with no supremely potent stimulants and a fair bit less caffeine than the likes of the high-powered F-Bomb.
Castle Bravo is available starting today straight from 'Merica Labz online store at $49.99 for a full-size tub of 20 servings. It comes in three flavors, none of them traditional in Fairground Apple, Cereza Limon, and Mango Foxtrot. To celebrate the arrival of the supplement, the brand is running a limited-time sale, where if you grab its bundle of two tubs, you'll pay a discounted $90, which is $45 each.